Young Guv, the solo project of No Warning vocalist and former Fucked Up guitarist Ben Cook, has announced his new album GUV IV, the sequel to last month's GUV III. It's set to drop on June 24 via Run For Cover Records and Hand Drawn Dracula (Canada). The LP will include the previously released songs 'Cold in the Summer' and 'Maybe I Should Luv Somebody Else' as well as the new single 'Change Your Mind', which Young Guv recorded with frequent collaborator James Matthew VII. Check out its Enrique Leyva-directed video and find the LP's cover art and tracklist below.
GUV IV Cover Artwork: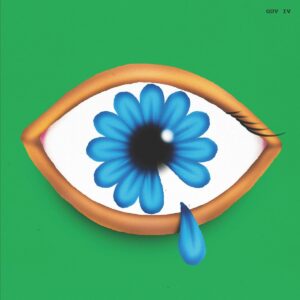 GUV IV Tracklist:
1. Too Far Gone
2. Change Your Mind
3. Sign From God
4. Overcome
5. Love Me Don't Leave Me
6. Cry 2 Sleep
7. Cold In The Summer
8. Maybe I Should Luv Somebody Else
9. Helium
10. Nervous Around U
11. No Where At All
12. Wind In My Blood
The post Young Guv Announces New Album, Shares Video for New Single 'Change Your Mind' appeared first on Our Culture.