Reality TV favourite Cynthia Bailey has no regrets over her decision to quit the Real Housewives of Atlanta after 11 seasons on the show.
The former model joined the program in 2010 and has experienced many peaks and valleys during her time on the drama-filled program. She made lifelong friendships, started multiple businesses, got divorced and then re-married — all while the cameras were rolling.
In September, she announced her departure from the franchise and it's the best decision she could've made. 
READ MORE: Meghan on Ellen – everything said about Prince Harry, Archie and Lilibet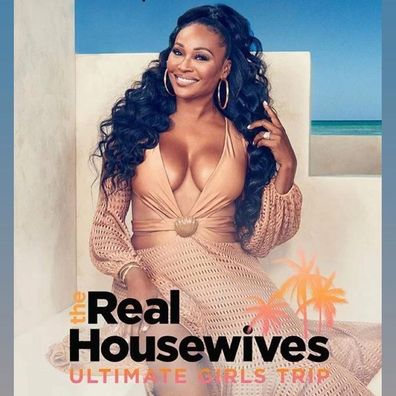 "Honestly, it was not that hard to walk away because I've been on it for so long," she tells 9Honey Celebrity via Zoom. "It's been 11 years, so with that said, it was just time and it felt like the right time. I'm not stepping away from TV, I'm just stepping away from Housewives."
Her recent marriage to American media personality Mike Hill played a major part in her decision. The pair tied the knot on 10.10.20 and celebrated their first wedding anniversary last month. Bailey knows all too well the pressures reality TV can put on a marriage — she and first Peter Thomas divorced in 2017, six years after joining RHOA.
So this time around, Bailey wants to focus on Hill and their relationship away from the cameras.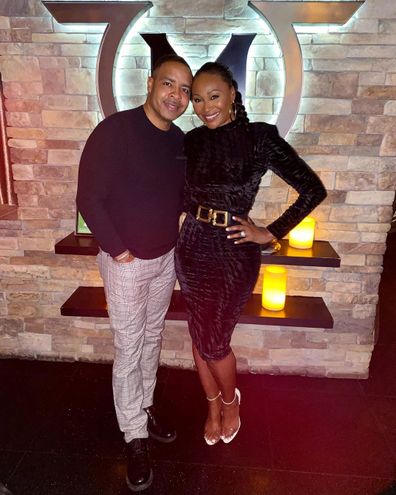 "I don't think reality TV does your marriage any favours, let's be clear about that," she says. "I think you have to have a super-strong foundation, you have to be super-solid and super-together and super-supportive of each other to survive reality TV. It's not easy. Marriage is not easy off reality TV, so it certainly is not easy on reality TV. It's always a lot of work.
"In terms of my own personal relationship, my marriage is so new that I think going into reality TV in a new marriage is not smart. You have to spend time and really be in your marriage. You have to become solid before you're able to successfully navigate a reality show, especially a drama-based one," she continued. 
READ MORE: The three words most people say on their death bed
"My husband, Mike, is supportive of what I want to do. If I want to be on the show, he'll support me. If I wanna leave the show, he'll support me. I think for me it ultimately had to be my decision and my decision was it's the right time."
However, Bailey is not ruling out a return to Atlanta in the future or even the possibility of joining her sister franchise the Real Housewives of Beverly Hills. After all, she is spending more time in LA, given Hill works there as a sports commentator.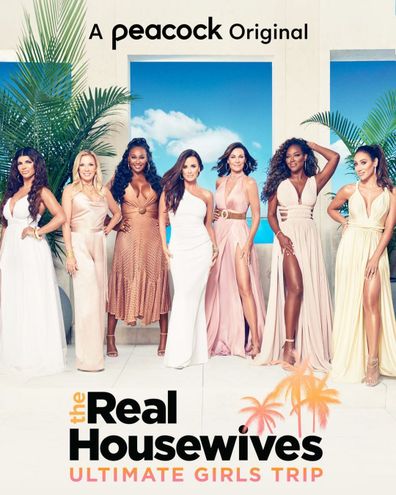 "I'd never say never. I'm spending most of my time here in Beverly Hills now and the fans want me to go on Real Housewives of Beverly Hills," she reveals. "I haven't ruled it out. I just have ruled it out for right now. I really want to do other things, focus on some of the other things that I'm working on."
Before moving on to a new chapter, Bailey enjoyed one last hurrah by joining the Bravo eight-episode TV specials, The Real Housewives: Ultimate Girls Trip. 
For the first time in Bravo history, seven Housewives from different franchises unite for a luxurious getaway filled with fun, friendships and, of course, friction. Bailey joins RHOA castmate Kenya Moore, Kyle Richards from RHOBH, Teresa Giudice and Melissa Gorga from Real Housewives of New Jersey and Ramona Singer and Luann de Lesseps from Real Housewives of New York City — and with these fiery personalities all on one yacht, it's bound to get heated.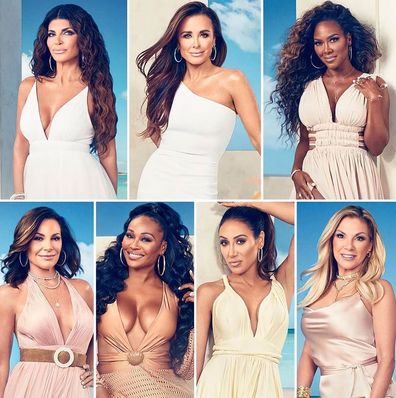 "You guys can expect to see some very strong women under one roof from different franchises having an amazing time but true to Housewives style, you can also expect some drama, some conflicts," Bailey tells 9Honey Celebrity. 
"I will say, coming from Atlanta, I went into this not really worried about too much drama because Atlanta has more cutthroat drama. It was like, 'If I can make it in Atlanta, I can make it anywhere.' So I wasn't really concerned about that. However, I started off the trip with good intentions. By the end of it, I had a couple of issues with some people."
One of those people was her own RHOA castmate Kenya Moore. Bailey thought they would have each other's back since they're from the same show, but she was proven wrong once filming began. 
READ MORE: Husband's shocking betrayal during wife's cancer treatment
"I went into the show having Kenya's back 100 per cent … My intentions were to only have a good time with my friend," Bailey says. "I thought this would be like Thelma & Louise — I thought it'd be us against them pretty much. But I didn't feel like that same reciprocity was there. 
"As the trip went on, I didn't feel like Kenya was giving me that same support I was giving her and because of that and, me not setting healthy boundaries in my friendship, the dynamic of our friendship has changed. There is love there, I will always love her, but we are not as close. But I'm happy that we are cool. We are in a respectful place, but it did change the dynamic of our friendship."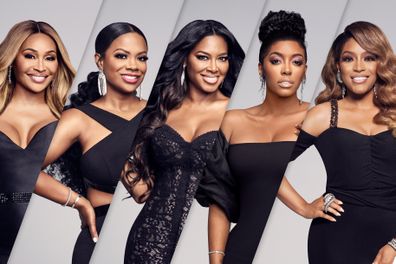 Bailey also has tense exchanges with RHOBH star Kyle Richards. 
"Kyle and I bumped heads …  I have to take a little bit of accountability for that," Bailey admits. "We had an issue and to Kyle's credit, she did apologise several times. But in the moment, I'm more of a processor and an internaliser, so I was just not ready to [talk] — I was just still upset with her. 
"I should've just let it go more than I did. I had a reason to be upset with her but I definitely felt like I held on to it longer than what was even good for me on the trip. I should have found a way to let it roll off and let it go. Because by me holding on to it, it just created more unnecessary tension between Kyle and I. It made the situation bigger than even what it was. So I regret that I didn't accept her apology and move on a little sooner."
Fights and feuds aside, Bailey will miss her castmates and the other women she's met through the show. And she's honoured she was able to leave the show on a high by starring on Ultimate Girls Trip. 
"The fans have wanted this forever, even the Housewives have wanted this forever," she says of the TV special. "We've always wondered what it would be like for all of us to mashup and come together, and I was incredibly proud to be one of the first chosen for Ultimate Girls Trip. That meant a lot to me especially with me being on Atlanta for over a decade. And I think the fans are going to love it and I think we set the bar really high for all the other mashups that come after us." 
The Real Housewives Ultimate Girls Trip premieres on hayu on November 19.
For a daily dose of 9Honey, subscribe to our newsletter here.