In the first half of 2022, crypto companies were flooding the job market in Singapore. The bull market was still well underway and there was no shortage of capital in the industry. At the time, we made a list of 10 companies that were among the most prolific in their hiring practices.
Needless to say, a lot has changed since then. First, it was the LUNA/USDT crash which triggered a domino effect, claiming companies including Three Arrows Capital and Hodlnaut.
More recently, the collapse of FTX sent shockwaves across the industry — further harming consumer trust and deepening the market crash.
As it stands, a recovery doesn't seem to be in plain sight. However, it seems apt to revisit our list of 10 companies to see how well they've been weathering the storm.
1. Binance
Binance has been the world's largest crypto exchange for over half a decade now. Following the collapse of FTX, its market dominance has expanded even further. The next competitor, Coinbase, only records around 10 per cent of Binance's trading volume on a daily basis.
Amidst the crypto layoffs that started mid-2022, the company continued to hire. At the time, CEO Changpeng Zhao spoke about a "healthy war chest", with the capacity to expand while competitors downsized. Going into 2023, this remains just as true.
At a crypto conference this January, Zhao announced plans to grow headcount by 15 to 30 percent this year. Currently, there are over 500 job openings listed on the Binance website, around 100 of which can be applied to by those based in Singapore.
As such, Binance is hiring more aggressively now than it was during the bull market, when the previous iteration of this article was written.
Although the company has faced allegations of poor fund management and misrepresented losses over the past few months, it doesn't seem to have affected operations. In fact, Zhao has refuted some of these claims, claiming that the reported loss figures are off the mark by billions of dollars.
2. Crypto.com
Crypto.com hasn't fared quite as well through the market crash. The company invested heavily in marketing through 2021 and 2022, committing almost a billion dollars to sponsorships alone.
US$700 million bought Crypto.com the naming rights to Los Angeles' iconic Staples Center, and another US$100 million let the company decorate the promotional boards at Formula 1 events.
Since then, the company has quietly downsized its partnerships as per Ad Age. This has included backing out of deals with the UEFA Champions League and Twitch. Crypto.com has also been downsizing, with as much as 40 per cent of its workforce allegedly let go in the second half of 2022.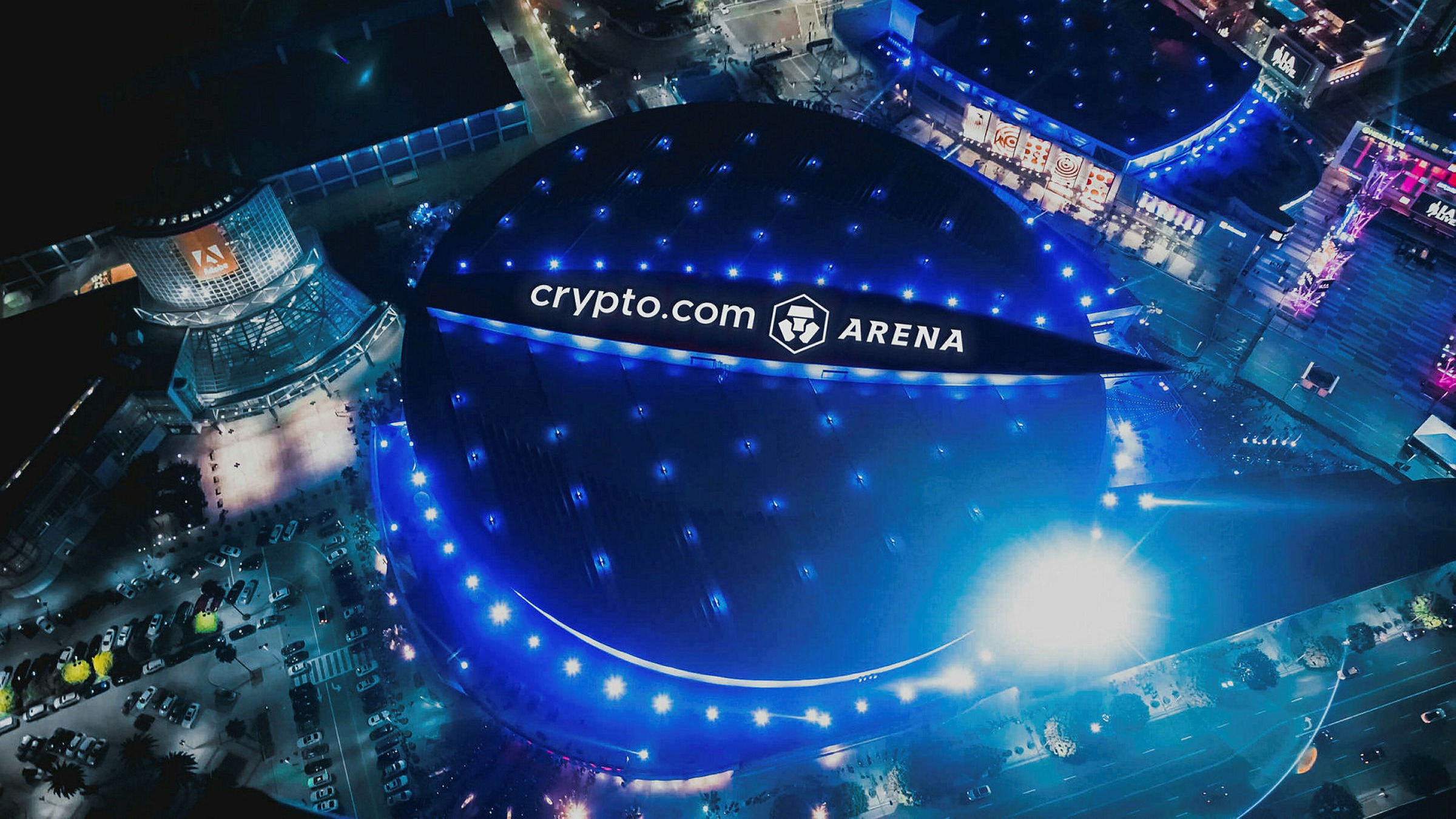 This January, CEO Kriz Marszalek announced a further 20 per cent reduction to headcount, stating that the company was unable to withstand the market impact brought about by the collapse of FTX.
Despite these cuts, Crypto.com is still hiring for a select few roles in Singapore. Included are positions such as Product Manager, Brand Designer, and Mobile Developer.
3. Okcoin
Okcoin has maintained its healthy standing through the market crash, as per a Twitter thread by CEO Hong Fang.
Fang states that the company has never lent out customer assets to others or tried to grow via leverage trading. This has helped them avoid much of the fallout from the collapse of firms like FTX and Three Arrows Capital.
Fang emphasises that Okcoin will continue to focus on technological developments rather than take on a banking role which many other crypto exchanges have opted for. "We will continue to refrain from taking on balance sheet risks," she adds.
There have been no public reports of company-wide layoffs at Okcoin following the market crash. Although the company is not hiring in Singapore at this point of time, it has positions open in countries including Malta, South Korea, and USA.
4. Alchemy Pay
Unlike most of the companies on this list, which are crypto exchanges, Alchemy Pay's primary business is to enable crypto payment solutions.
The firm works with a host of e-commerce and crypto partners — including Shopify, Paytend, Binance, and Huobi — to ease the conversion process between fiat money and cryptocurrency.
Going into 2023, Alchemy Pay has ambitious plans to continue expanding across the globe. It intends to add countries such as India, Korea, and Venezuela into the list of places where it's on-and-off-ramp solutions are accessible. Along with this, Alchemy Pay has also become one of Visa's official service providers and began supporting Apple Pay for fiat-to-crypto purchases.
It's unclear whether Alchemy Pay had to lay off staff following the market crash. The company did not respond to Vulcan Post's request for a comment. At this time, the company isn't hiring in Singapore.
5. Coinbase
Coinbase found itself in the same boat as Crypto.com following the market crash, having to carry out multiple rounds of layoffs.
In June 2022, CEO Brian Armstrong admitted that the company had grown too quickly over the past year. The downturn exposed operational flaws and revealed a need to manage expenses better. This triggered a decision to downsize by 18 per cent.
Since then, Coinbase has continued its struggle to navigate the bear market. This January, the company made a decision to lay off another 20 per cent of its staff, amounting to almost 1,000 employees.
Armstrong admitted that the initial layoffs in June hadn't been enough, and the subsequent collapse of FTX had further impacted the company's standing.
Currently, Coinbase is only hiring for a HR & Recruiting position in Singapore. The job comes with perks including a gym and commuter allowance, and volunteer time off.
6. BTSE
BTSE seems to have fared well throughout the market crash, suffering no direct consequences from the LUNA/USDT crash or the collapse of FTX.
BTSE offers spot and futures trading with over 1,200 trading pairs for users to choose from. Last December, the company reclaimed its spot as one of the top 10 derivatives exchanges, as ranked by CoinGecko.
Much like the wider crypto market, BTSE's native crypto token has lost significant value since 2022. It's down over 60 per cent from its all-time-high last March. Despite this, CEO Henry Liu remains optimistic given recent signs of market stability and recovery.
BTSE is only recruiting for a marketing position in Singapore at the moment, and it is looking to expand its network of influencers and key opinion leaders to help grow the BTSE brand.
7. Kraken
Despite being among the longest standing exchanges — with a fair share of experience dealing with crypto winters — Kraken was forced to downsize by 30 per cent last December.
The company announced that it would lay off 1,100 employees in an effort to adapt to the prevailing market conditions. This decision came just six months after Kraken had started a process to expand its staff by 500.
Financial News reported on a "savage" redundancy process wherein employees were locked out of their computers with little to no warning. News about the layoffs had reached the media before the employees themselves were even informed.
Currently, Kraken remains the third largest crypto exchange by trading volume, behind only Binance and Coinbase. The company is currently not hiring in Singapore, however it has almost 100 positions open in other parts of the world including Europe and North America.
8. Coinhako
Singaporean crypto exchange Coinhako has weathered the storm without controversy. The company spent the first half of the year focusing on its institutional services — a segment which recorded a 300 per cent increase in trading volume during the time.
Following the onset of the crypto winter, Coinhako continued hiring with an intention to expand across Asia.
More recently, the crypto exchange has been easing the process for Singaporeans to purchase crypto. Users can now fund their accounts using PayNow, which only takes around a minute and doesn't come with any fees.
Currently, Coinhako is hiring for over 20 jobs in Singapore. These include internships as well as full-time positions in fields including software engineering, product management, and data analysis.
9. Zilliqa
The crypto winter is often referred to as a time for building — when developers get to strap in and focus solely on the product. Zilliqa has continued growing its ecosystem over the past year, with major upgrades planned for 2023.
The network is pushing for the support and development of DeFi protocols, starting with Ionise — an app which facilitates short-term borrowing and lending. According to CEO Matt Dyer, this is an important step towards breaking the misconception that Zilliqa is solely meant for blockchain gaming.
As it stands, Zilliqa isn't advertising any open positions exclusive to Singapore. However, the company does have roles in PR and Data Analysis for remote workers based anywhere in the world.
10. Cobo
Cobo was among the many crypto companies to move their operations from China to Singapore back in 2021. Since then, the firm has continued expanding its presence with the launch of a new regional headquarters last September.
As per co-founder Discus Fish, the next aim is to establish partnerships with other firms that make up Singapore's financial sector. "Singapore has opened its borders to crypto and we hope to be able to provide infrastructure and develop the crypto ecosystem in Singapore," Fish told Vulcan Post.
Cobo is actively hiring in Singapore, with open positions in Sales, Customer Service, and Website Development. The company is also seeking out local institutions to offer internships to students.
Featured Image Credit: Binance / Zilliqa / Crypto.com / Coinbase