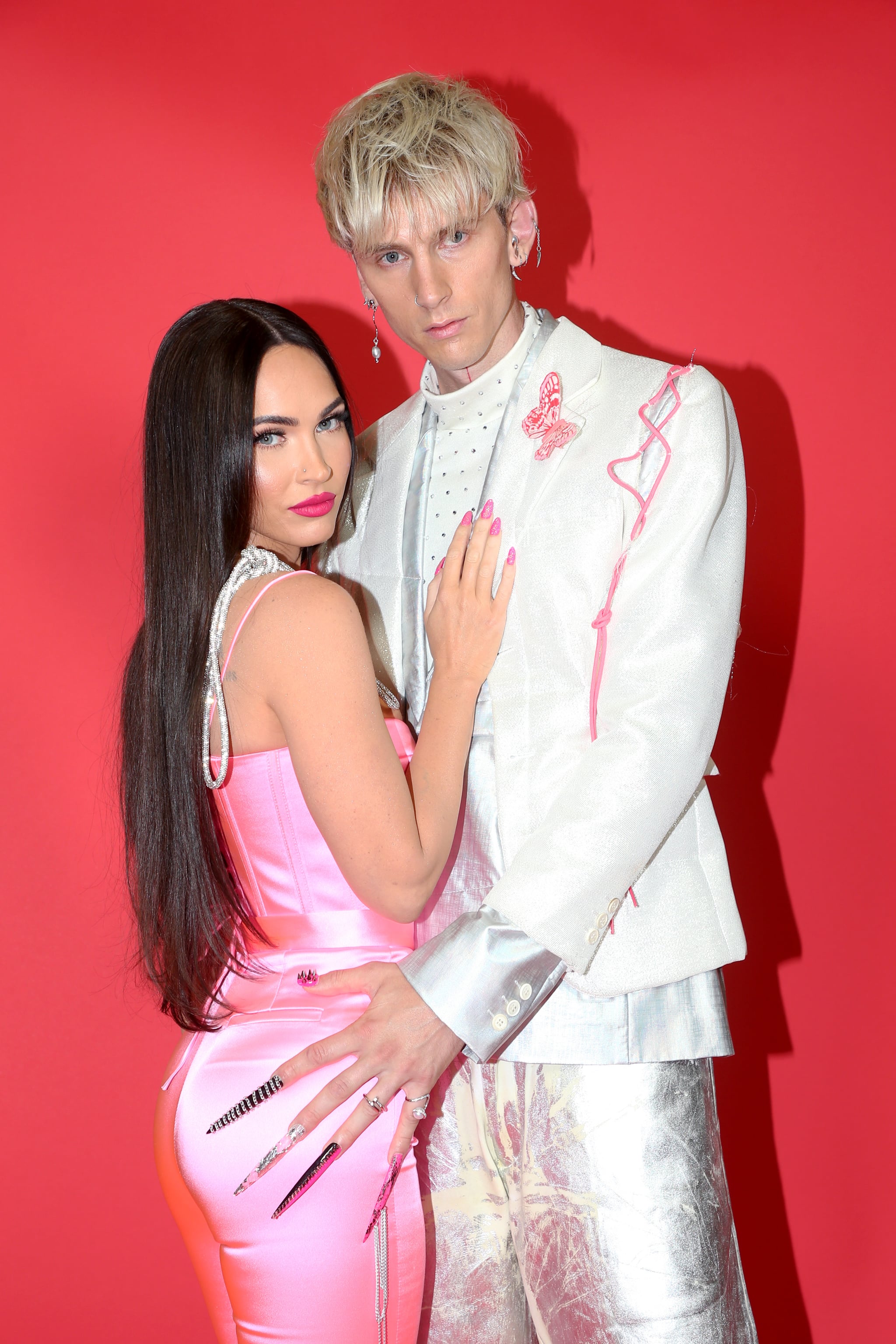 Image Source: Getty / Phillip Faraone
Megan Fox and Machine Gun Kelly are ready to say "I do." The couple first met in 2020 on the set of their movie, "Midnight in the Switchgrass," and it was practically love at first sight for Fox. "I was in a room with him and said hello to him and looked into his eyes . . . I knew right away that he was what I call a twin flame," Fox previously said. "So we're actually two halves of the same soul, I think. And I said that to him almost immediately, because I felt it right away, so I think it was the second day, I asked him to come into my trailer for lunch, and I put him through all of this astrology stuff."
Fast-forward to today, and Fox and MGK are engaged! The rapper popped the question under a banyan tree this past January. "In July of 2020 we sat under this banyan tree. We asked for magic," Fox captioned her engagement announcement on Instagram. "Somehow a year and a half later, having walked through hell together, and having laughed more than I ever imagined possible, he asked me to marry him."
Throughout their time together, Fox and MGK have shared countless milestones together, including the recent addition of their cat, Whiskey. And now, they're planning a wedding. While details are still pretty scarce, here's everything we know about their nuptials so far.
Megan Fox's Engagement Ring
MGK proposed to Fox with a unique toi-et-moi-style ring featuring their birthstones: a diamond for MGK and an emerald for Fox. "i know tradition is one ring, but i designed it with Stephen Webster to be two: the emerald (her birth stone) and the diamond (my birth stone) set on two magnetic bands of thorns that draw together as two halves of the same soul forming the obscure heart that is our love," the rapper wrote on Instagram. According to The Clear Cut founder Olivia Landau, each stone ranges in size from two to two-and-a-half carats, and the ring is valued at anywhere from $50,000 to $75,000.
The Theme of Megan Fox and MGK's Wedding
During an appearance on "The Late Late Show With James Corden," MGK revealed that he wants a gothic wedding with a red river, which naturally makes it hard to find a location. "The location is hard. Trying to find a spot that's matching my artistic [vision]," he told Corden. Because of that, he and Fox have yet to finalize a wedding date.