The National Trades Union Congress (NTUC) recently proposed a new framework called the Career Progression Model (CPM) for skilled essential tradespeople, such as plumbers, aircon and mechanical ventilation mechanics, as well as electricians. 
According to the Singapore Labour Force Survey 2022, the number of such tradespeople is on the decline in Singapore, and more than half of them are over 50 years old. The number of resident employees in these trades have also fallen by 40 to 50 per cent over the last decade. 
This trend is concerning – if it continues unabated, Singapore will "see a critical lack of local expertise in these sectors in 10 years' time," said NTUC Secretary-General Ng Chee Meng.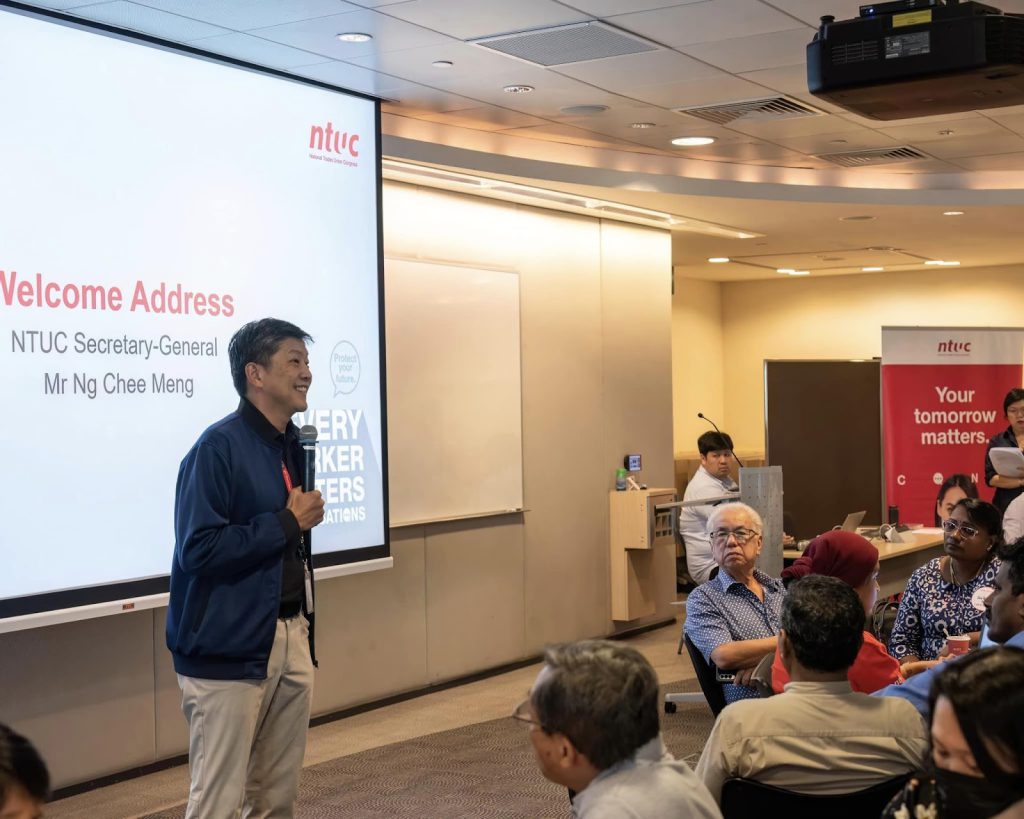 Why are skilled essential tradespeople disappearing, and what does it mean for Singaporeans?
The purpose of the CPM is to resolve the issue of having insufficient tradespeople in Singapore, but in the first place, why is this industry facing a manpower crisis?
Perhaps, there are answers to be found by looking at how Singaporeans view our tradespeople.
When we consider what we can make a career out of, what jobs come to mind? Lawyers, doctors, accountants, engineers, and other white-collar jobs are probably at the top of that list.
These careers often command high salaries, and are typically attributed to the significant amount of training and education that these professionals have to go through. 
Tradespeople have to undergo training too, and it may take years to perfect their craft as well. However, these jobs are sometimes associated with social stigma – as being blue-collar, dirty, or comprising manual labour instead of intellectual work. 
Additionally, tradespeople are not often seen as high earners, with the median monthly wage of skilled trade workers at around S$2,600 in 2022, around the threshold for lower-wage workers as well. 
But why? One reason could be a lack of career progression. 
Lawyers may talk about climbing the ranks to make partner, or doctors may decide to become specialists, opening their own clinics, or become a resident physician after their mandatory stint as a house officer or resident. 
While it is true that one can train to be a skilled craftsman at any stage of their life, it is also true that after entering the craft, there is not really a tangible path that they can take in order to advance their careers.
Tradespeople often have no such structure in place for them. Becoming a plumber, technician or electrician, may very well be the final career stage for individuals who choose to ply these trades. 
All these meant that only a small number of our youths are interested in learning these professions. For a country as obsessed with financial security and success as Singapore, this should come as no surprise.
The implications of having a critical shortage of skilled tradespeople in Singapore would affect all of us – modern cities like Singapore rely on a steady supply of clean water, waste disposal, and electricity to function properly, 24 hours a day, seven days a week. 
To ensure that these essential trades do not face labour shortages in the years ahead, we must do better to uplift tradespeople and attract younger workers to consider skilled trades as a profession.
What does the CPM actually do?
The CPM's goal is to attract more youths to join the skilled trades professions – and given that Singaporeans are a practical bunch, the solution must also deal with practical concerns such as the cost of living.
"They should be rewarded with a compensation package that is commensurate with the important essential work that they do," said Mr Ng. 
With a median salary of S$2,600, it is safe to say that the financial compensation of a job in this sector is not exactly a pull factor drawing youths into these professions.
The Ministry of Education's latest poll revealed that the gross median monthly salary for fresh graduates in Singapore has risen to S$4,200, around 60 per cent higher.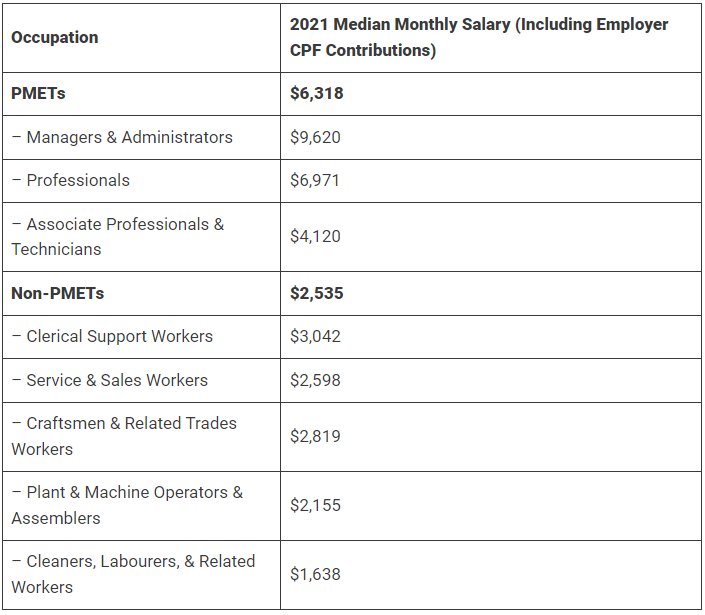 In order to attract youths into the skilled trades industry, the salaries of workers in the industry needs to be raised as well. 
As such, NTUC will be working with stakeholders to develop and implement the CPM, which will provide structured skills training that will lead to better career prospects and salaries. 
There will also be more training pathways from tertiary education into skilled essential trades, and clear, transparent quality standards for these sectors will also be publicised. NTUC plans to incentivise companies in implementing productivity and technological improvements as well. 
The current iteration of the CPM will target trades that directly affect Singaporeans' lives: our plumbers, electricians, and air-conditioning and mechanical ventilation mechanics. 
Just as the PWM is intended to help uplift lower wage workers by providing them with higher salaries and opportunities for career progression, the CPM is intended to help workers in the skilled trades industry in the same way. 
What else can we do to help skilled essential tradespeople?
There's an old joke that resurfaces every few years, of a ship captain that could not figure out why the ship's engine would not start. 
In desperation, he called in an old mechanic to help solve the problem, and after a thorough examination, the mechanic produced a small hammer from his toolbox and simply tapped the engine on its side, reviving it instantly.
The captain later received a $10,000 invoice from the mechanic, who was outraged and asked for a breakdown of the cost. The mechanic replied that while the task may have only cost $2, knowing where to tap was far more valuable than the tap itself.
This story showcases that we often take tradespeople for granted, thinking that the work they do is easy, and requires little, if any, brainpower. 
What we see may be just the little tap of the hammer, but what we do not see is the wealth of experience and knowledge that takes years of hard work to accumulate. 
It is this experience and knowledge that allows tradespeople to make their work seem effortless, and it falls to us as Singaporeans to get rid of the stigma that these workers receive, simply because their jobs are not as glamorous as the ones we put on a pedestal.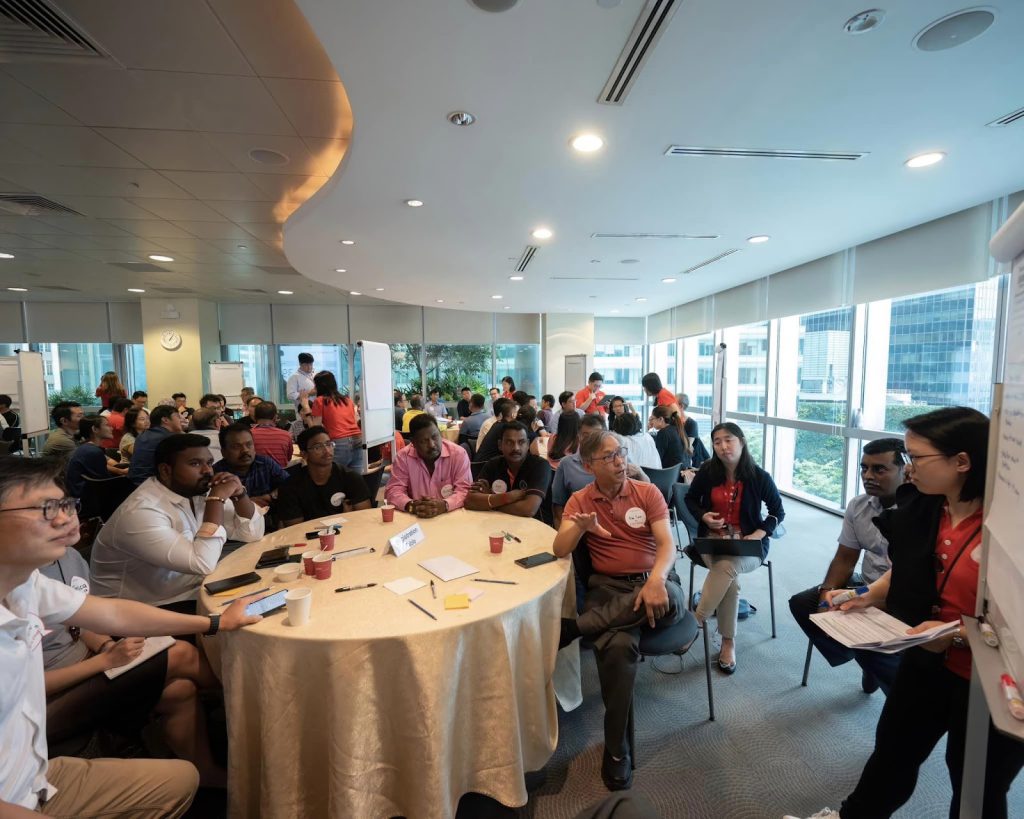 Perhaps, it is time that we Singaporeans show more support to these tradespeople, and do more for them as a society as well. Their trade and skills are essential to Singapore, and NTUC recognises this and is making important strides to help them.
Their concerns were also shared during an event that was part of the #EveryWorkerMattersConversations, where workers are free to discuss issues that pertain to their livelihood. 
The skilled trades industry is experiencing a scarcity of young workers and in order to avoid labour shortages in the future, it is crucial that we address this issue now and NTUC's CPM is just a step forward in resolving it and help shape a collective future as Singaporeans. 
This article was written in collaboration with NTUC.
Featured Image Credit: Singapore's Finest, PowerMax, The Wedding Vow