TV personality and producer Jesse James insists he did not cheat on his pregnant wife, Bonnie Rotten, despite her claims of betrayal.
Days after slamming her accusations on Instagram, the Monster Garage star has taken a softer approach, pleading with the former adult film star to forgive him for his reaction all while insisting he is innocent, as per Page Six.
"Baby I didn't cheat on you I swear!!" the 53-year-old captioned a series of throwback photos on Instagram, taken during happier times. "I'm sorry we got into a fight. I'm sorry I called you a 'retard' when we were fighting. I know that just made you more mad, and didn't do anything to make the situation better. It was out of line and childish and immature. I'm sorry I did that."
READ MORE: Actress Keke Palmer reveals pregnancy while hosting Saturday Night Live
James has been accused of cheating on previous partners before. His five-year marriage to Sandra Bullock ended in 2010 after he admitted to rumours he cheated on the actress. This time, he maintains his innocence, saying he was faithful throughout his six-month marriage to 29-year-old Rotten – real name Alaina Hicks.
"Please know. I've never thought about cheating on you. I've never tried to cheat on you. I've never had the urge to cheat on you. You are the only one I want, forever."
READ MORE: Nick Carter opens up about 'emotional' performance after brother's death
However, James did admit to texting an ex after his blowout fight with his wife. 
"I really thought we were done, and I was so mad and acted out of anger and spite," James explained, without revealing the ex's name. "I know this hurt you and I'm sorry. I unfollowed her and won't contact again."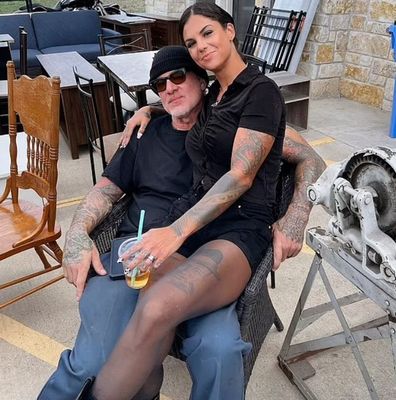 "I want to be a positive and fix everything with us," he wrote before pleading, "I've learned from my past mistakes and I will do whatever it takes to make you happy, and gain your love and trust. Please come home. I love you."
While the post remains on Instagram, James has since deleted and updated his caption. In it's place, is this caption: "2022 a love story in 9 pictures."
Last week, Rotten accused her husband of cheating on her while she's currently 10 weeks pregnant with their first baby together.
READ MORE: Em Rusciano opens up about her late-in-life autism diagnosis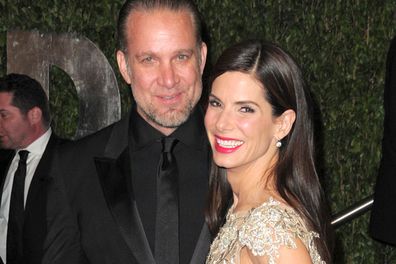 "Jesse is busy trying to f–k other women while I'm pregnant," she wrote alongside a photo of a sonogram shared on Instagram. "I'm his pregnant wife and he chooses to act like this. THAT'S NOT A MAN. I'm so hurt by everything he has done to me. He doesn't give a f–k about anyone but himself. He's a truly disgusting human being."
"I do not like putting this s–t on social media but it's the only way he will feel anything is if everyone knows WHAT HE TRULY IS."
Rotten has since returned to Instagram to seemingly respond to James' pleas for her to come home. 
"Please leave me alone!" she wrote on Instagram Stories. 
For a daily dose of 9Honey, subscribe to our newsletter here.