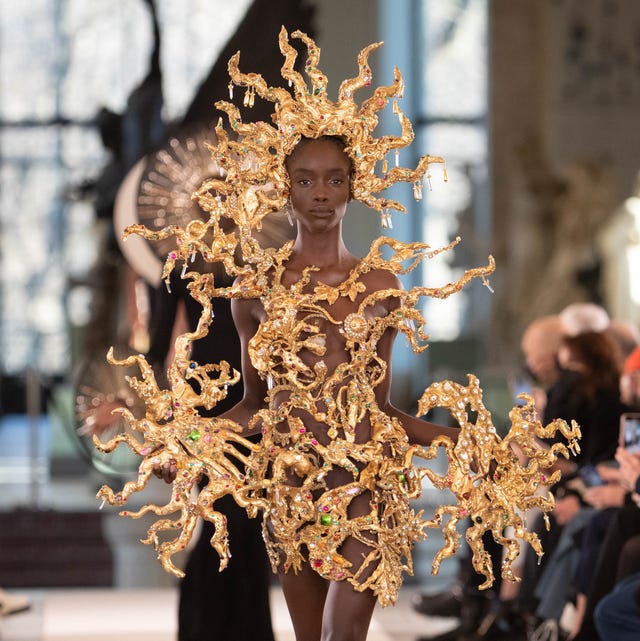 Courtesy of Designer
Couture season is here, and designers are pulling out all the stops. In fact, most are heading directly for outer space. That's exactly what Daniel Roseberry, creative director of the French haute couture house Schiaparelli, did for his latest spring-summer 2022 collection. His otherworldly designs turn the cosmos into a religious experience, with a dash of cheeky '50s, Jetsons-esque silhouettes. Complete with gilded solar systems and Byzantine halos, his case for extravagance is just what we expect from Paris Haute Couture Week. In addition, we saw Chanel's horse girl do the Charleston, Viktor & Rolf sending shoulders skyward, and more from made-to-measure season.
See all of the best looks we've spotted thus far, and be sure to check back as we continue to update this list as designers showcase their collections throughout the week.
Advertisement – Continue Reading Below
This content is created and maintained by a third party, and imported onto this page to help users provide their email addresses. You may be able to find more information about this and similar content at piano.io