Tony Sirico, the actor known for playing mobster Peter Paul "Paulie Walnuts" Gualtieri on The Sopranos, died Friday, Variety confirmed with his manager. He was 79.
Sirico's manager, Bob McGowan called him "a very loyal and great client" who "would always help people in need. He was member of the wounded warriors."
In an Instagram post, Sirico's Sopranos co-star Michael Imperioli wrote, "It pains me to say that my dear friend, colleague and partner in crime, the great TONY SIRICO has passed away today."
READ MORE: Friends and Star Trek star Gregory Itzin dies age 74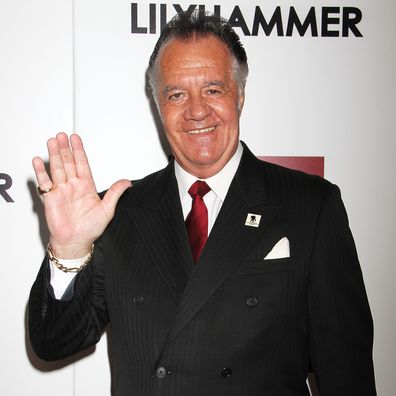 READ MORE: Amber Heard's attorneys demand court to declare a mistrial in Johnny Depp defamation case
"Tony was like no one else: he was as tough, as loyal and as big hearted as anyone i've ever known. I was at his side through so much: through good times and bad. But mostly good. And we had a lot of laughs.
He continued, "We found a groove as Christopher and Paulie and I am proud to say I did a lot of my best and most fun work with my dear pal Tony. I will miss him forever. He is truly irreplaceable.
"I send love to his family, friends and his many many fans. He was beloved and will never be forgotten. Heartbroken today."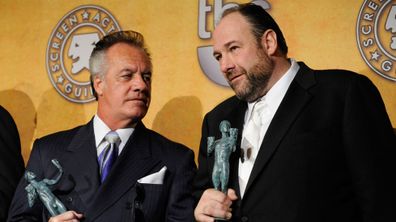 READ MORE: The fascinating history of the iconic Hollywood sign
Sirico appeared in Goodfellas before joining the Sopranos case in 1999.
His many film credits included a number of Woody Allen movies, including Bullets Over Broadway and Cafe Society.
His voice will also be familiar to fans of Family Guy and American Dad, as Sirico played various characters on both hit series.
Michael Gandolfini, son of late Sopranos star James Gandolfini, shared a tribute to Sirico on his Instagram page.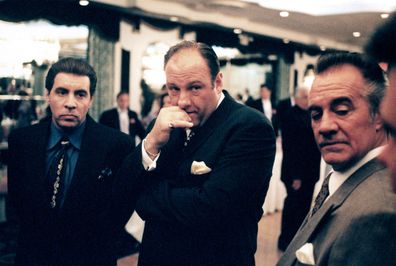 READ MORE: Prince Harry wins first stage of case against The Mail on Sunday over 'defamatory' story
"Tony Sirico was one of the kindest, fiercely loyal, and heartfelt men that I've ever known. He was always Uncle Tony to me, and Tony always showed up for me and my family," he wrote.
"I'll deeply miss his pinches on my cheek, and his infectious laugh. He was a phenomenal actor and an even better man.
Gandolfini went on: "Tony was one of a kind. He touched many with his gift and my heart goes out to his family, his friends, and all of his fans."
"We love you Tony, thank you for all the joy you brought to many. You will be missed."
For a daily dose of 9Honey, subscribe to our newsletter here.