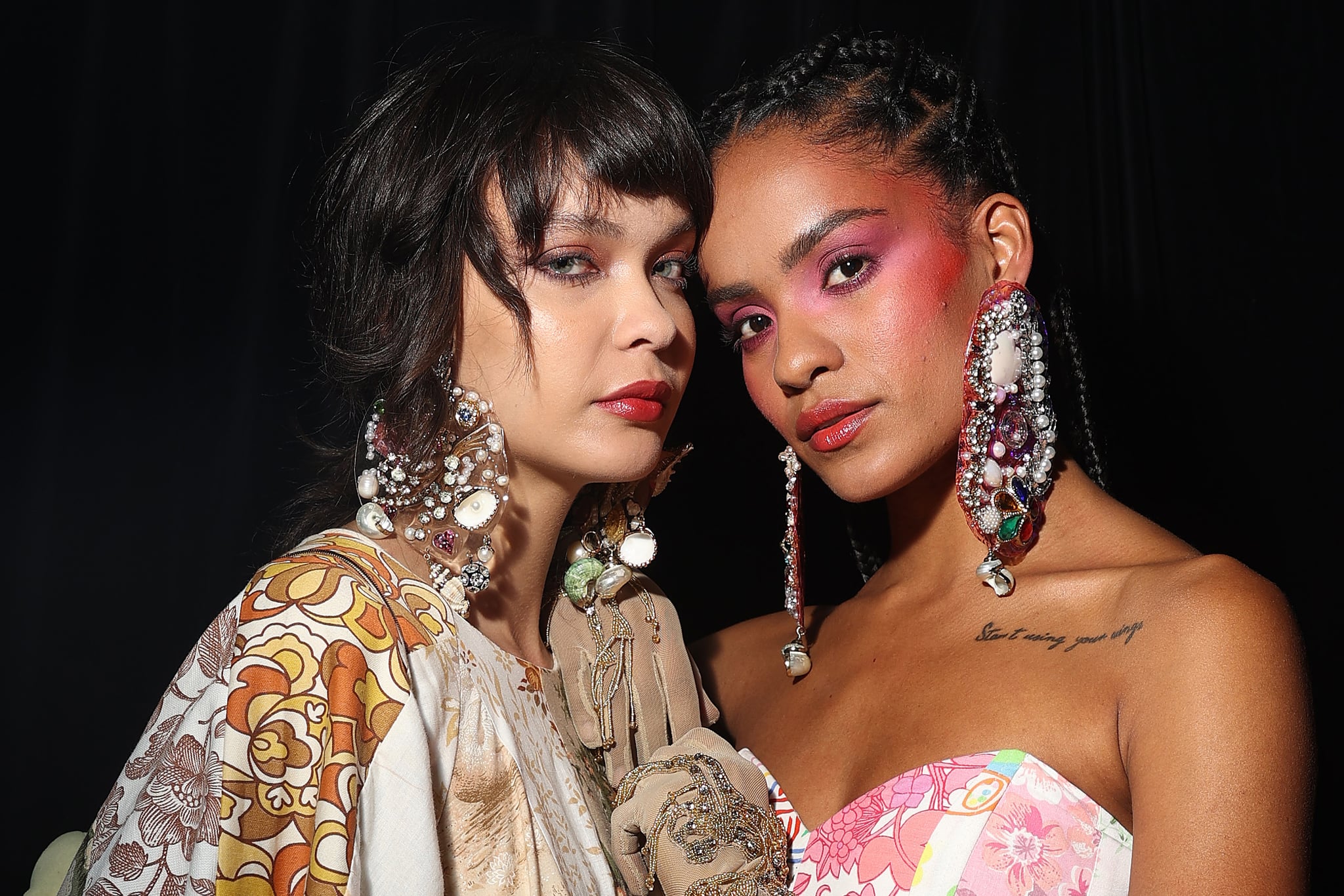 Image Source: Getty / Brendon Thorne
Makeup has no limits. When you sit in front of your mirror swiping, blending, and buffing products onto your face, you have infinite options at your fingertips. That said, it can be easy to fall into a beauty rut. Luckily, "aura" eyeshadow is sure to inspire.
This makeup trend adds an explosion of color to your face, taking cues from the beautiful array of colors that show up when you get a picture of your aura taken. "I like to call eyeshadow that goes all around the eyes and sort of fades into another color 'aura eyeshadow,'" Donni Davy, "Euphoria"'s head makeup artist and cofounder of Half Magic, tells POPSUGAR. "This is a super-simple, fun way to wear eyeshadow."
If you're familiar with Davy's work on the hit HBO show, then you know that any makeup look by the pro is bound to make a splash. "[It] kicks up a basic eyeshadow look, whether you are going for something bold or something more subtle." Ahead, learn how to re-create the aura-eyeshadow trend at home with tips from Davy.
How to Do the Aura-Eyeshadow Trend
Though it may sound — and even look — advanced, the makeup trend is extremely beginner friendly. You can't go wrong. "I live for experimenting with different color combos, and my favorite way to do this is by choosing unexpected groups of colors, such as silver, terracotta, and periwinkle, or red, lavender, and cobalt," says Davy. "You can also be super subtle and put a copper shimmer all over the lids with a little pop of light blue on the inner and outer corners." You can even choose how you apply your aura eyeshadow based on your own skill level. These bright hues can be blended just as easily with your fingertips as they can with brushes. A great eyeshadow palette for this type of colorful look is the Nyx Professional Makeup Ultimate Eyeshadow Palette in Brights ($18) or the Half Magic Beauty Chromaddiction Matte Eye Paints ($24).
Image Source: Getty / Brendon Thorne
"Another part of aura eyeshadow is experimenting with the placement of shadow," she says. "For example, above the brows, extended to the temples, on the side of the bridge of the nose, and super high up on the cheekbones. Keeping the color on your eyelids will make the look a bit subtler while bringing it up to the brows, temples, or cheeks gives it an editorial feel — just look at Dove Cameron at Paris Fashion Week.
"I recommend finishing with loads of mascara, and if you want to add a little edge and drama, line your waterline in black," says Davy. She recommends using the Magic Flick Liquid Eyeliner ($20), which has a flat, paddle-shaped tip. To take the look a step even further, in true "Euphoria" fashion, you can even add crystals and other 3D embellishments. As we said, makeup has no limits.