Secret Recipe is taking its cakes in a new direction, one that's not exactly edible this time around.
The Malaysian F&B chain has collaborated with homegrown makeup brand NITA Cosmetics to release a line of lipsticks and blushers.
Launched on March 6, there are two special edition makeup collections—the Classic Cake Collection and the Signature Cake Collection.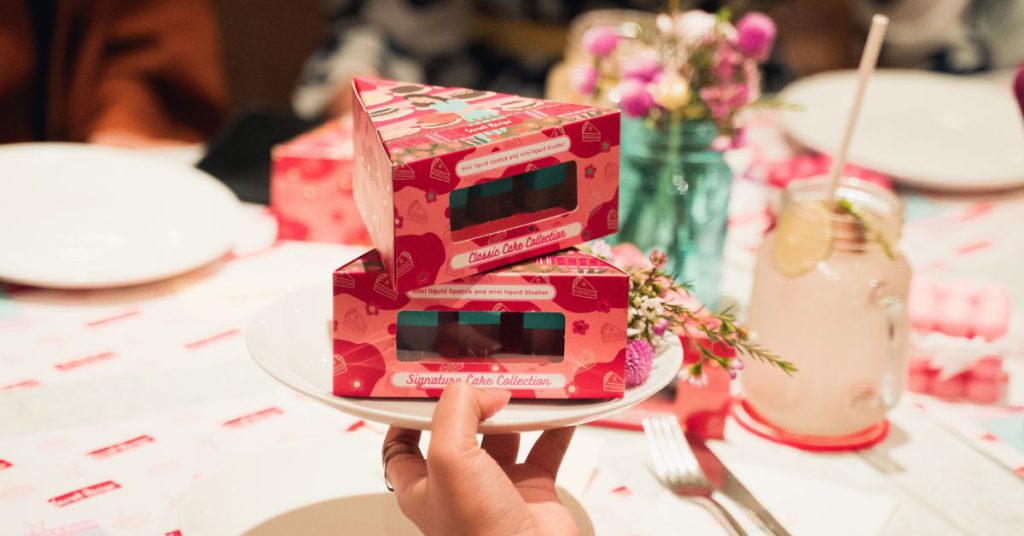 Packaged in retro-themed triangular boxes resembling a slice of cake, each collection features three tantalising makeup offerings of two liquid lipsticks and a liquid blusher.
The Signature Cake Collection includes two matte lipsticks—tiramisu-scented Decadent Tiramisu and Chocolate Odyssey—and a mini gleam blusher, Burnt Cheesecake.
Meanwhile, the Classic Cake Collection features the chocolate-scented Chocolate Indulgence and Choc Cheese Berries matte lipsticks as well as the Crème Brulee Cheese blusher.
Quite clearly, these makeup products are inspired by Secret Recipe cakes. In fact, the two Malaysian brands referenced best-selling products from Secret Recipe's Classic and Signature Cake collections.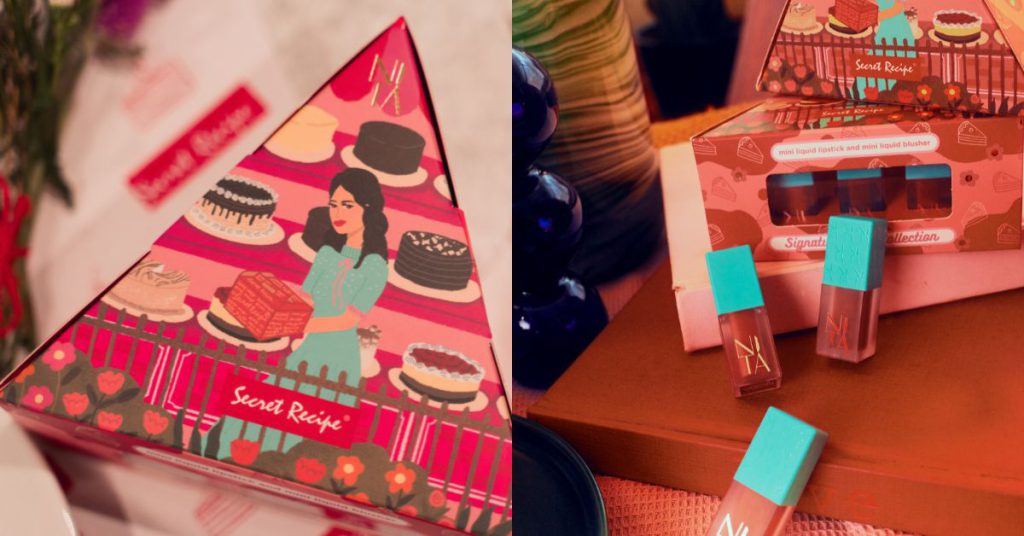 The limited-edition Secret Recipe X NITA Cosmetics collections are available at NITA Cosmetics' online store at RM59 each.
Local brands supporting local brands
The story behind NITA Cosmetics is also one we've become familiar with, known for its inclusive shade variety and affordable range of products.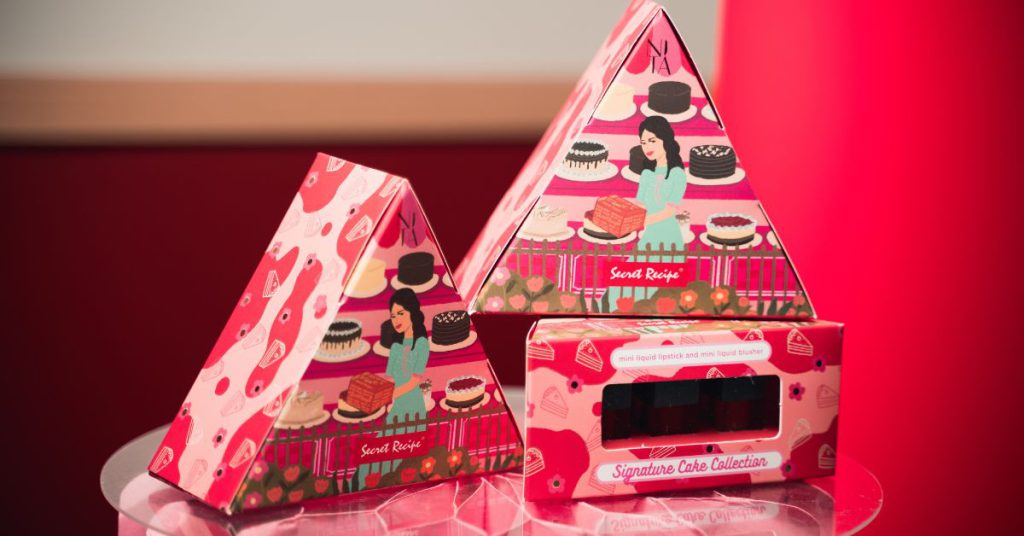 Most Malaysians would be familiar with Secret Recipe, a chain whose story and future plans Vulcan Post just recently featured as well.
It's refreshing and heartwarming to see two homegrown brands support each other and create something unique while they're at it.
NITA Cosmetics gets to leverage Secret Recipe's branding, while the F&B chain can also increase brand awareness and relevancy through the makeup brand.
Secret Recipe's second-generation managing director Patrick Sim made it clear in our interview with him that keeping an eye on what's trending and changing things up is more important than ever for the 26-year-old brand.
Currently, the two brands are also running a promo from now to March 31, 2023, offering 10% off all whole cakes at Secret Recipe for users online with the code SRCAKEXNITA.
Learn more about NITA Cosmetics here.
Learn more about Secret Recipe here.
Read other articles we've written about Malaysian startups here.
Featured Image Credit: Secret Recipe / NITA Cosmetics