Russell Crowe has had a slippery encounter with a bandy-bandy snake on his driveway overnight. 
The New Zealand-born actor, 58, shared the encounter on Twitter.
"On the driveway. Me and my buddy Bandy Bandy," Crowe writes. "Thankfully, his markings broadcast his presence."
The tweet was accompanied by a photo of the snake Crowe spotted on his driveway.
READ MORE: Awkward clip of TV host caught in alleged affair resurfaces
Thankfully, while bandy-bandy snakes are venomous, they are usually considered to be harmless.
Crowe also says the experience would not have happened had he not broken his own "rules".
"Broke one of my own rules, walking outside, at night, without shoes. A little reminder of the folly of that choice," the Gladiator actor jokes.
His followers were equally shocked by the run-in.
READ MORE: TV star Jesse James denies cheating on pregnant wife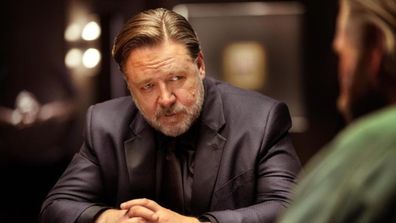 "My daughter found one of these in the bathroom. We are very grateful for that. It would have been a serious problem," one commenter replied.
"Thank goodness you noticed it before it bit you!" another concerned commenter wrote.
Recently, Crowe also had to bat away claims he had secretly eloped with his girlfriend Britney Theriot in Italy.
Rumours persisted after Theriot, 39, was spotted leaving a hotel wearing a gold band on her wedding finger.
READ MORE: The short-lived but iconic romance between Kylie Minogue and Michael Hutchence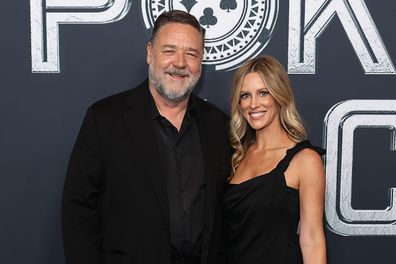 "Britney made no effort to hide [the ring]. But she also wouldn't elaborate on it," a source supposedly told New Idea magazine. "It was clear that she is very happy though, she has a real glow about her."
However, Crowe quashed the rumours in a text exchange with Erin Molan, shared on her radio program, Crowe confirmed he and Theriot were not married. 
When Molan texted Crowe to congratulate him on the rumoured wedding after hearing about it from co-host David Hughes, the Oscar winner replied with a question mark. 
"Let me guess? [Hughes] read something and believed it?" Molan then replied to Crowe, who wrote back: "Yeah, good guess. We are not married."
For a daily dose of 9Honey, subscribe to our newsletter here.