Lil Nas X got caught up in a messy Maury scandal.
In a parody Maury episode featuring the singer, Lil Nas X is caught in a love triangle.
He comes on the show to discuss the matter with fellow guest Yai Ariza, who also appears as the singer's locker room lover in 'That's What I Want'.
Complicating matters, Azira's wife Ashley is also brought in to resolve their entanglement.
READ MORE: Meghan on Ellen – everything said about Prince Harry, Archie and Lilibet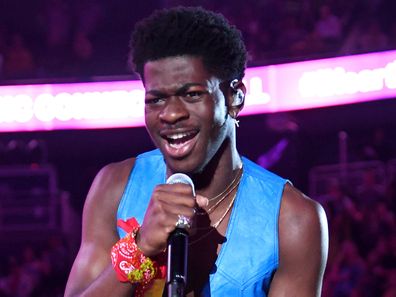 "Scandalous love triangles and scandalous results today on Maury," host Maury Povich said ahead of the segment.
Lil Nas X tells Ashley he didn't think Ariza was the real father of her child. A paternity test and a lie-detector test follow. Ashley darts from the studio after the paternity test revealed Ariza is not the father of her son.
READ MORE: The three words most people say on their death bed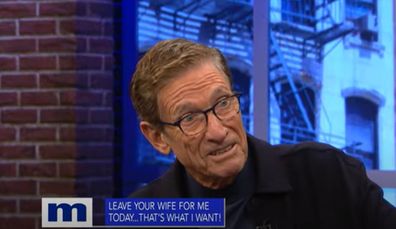 The parody aired on the Maury show's official YouTube channel, with some viewers not realising it was a joke.
The show confirmed it was in fact a parody, with a card reading, "The 'Montero' segment is a collaboration between Lil Nas X and The Maury Show for entertainment purposes. The storyline is loosely based on the music video, 'That's What I Want' by Lil Nas X."
For a daily dose of 9Honey, subscribe to our newsletter here.