Have you ever heard the voice of an angel? How about a whole flock of Earth angels singing in ethereal, harmony? Enter Honey Child, stage left.
A baroque pop choir helmed by Claire McKeown, Honey Child is a unique art project of a band (and the furthest thing you might conjure when you think of the LA music scene). I've known Claire for over a decade and am constantly impressed by the evolution of her body of work. This latest iteration via Honey Child certainly feels like the sweet-spot culmination of her life's work as an opera singer, vocal coach, chanteuse extraordinaire, and overall devotee to the craft of the song.
Claire's voice is crystalline, and pleasure and pain are served in equal parts. The complex vocal arrangements and multi-instrumental talents of Honey Child further elevate her sound, and you suddenly find yourself gently bobbing on a cinematic merry-go-round of memories. Some of Honey Child's melodies may present as light as whimsical at first but expect surprise twists and deeply personal turns awaiting you at each harmonic turn. One moment, you're floating on a cotton candy cloud, and the next, you're washed up on a deserted shore. 
There's something undeniably evocative about voices in harmony. There's a high probability that when you listen to Honey Child (or have the lucky pleasure of witnessing a live performance, replete with wigs, glitter, coordinated costumes, and—as of late—the legendary Bob Baker marionette puppets), you very well may be brought to tears. Rest assured, their new album is up for the challenge. 
Dip your toes into the sweetness that is Honey Child with this hauntingly gorgeous video for "I'm Home" (
Dir. Derek Pastuszek; Prod. Anne Madariaga;  D.P. Nicholas Bupp).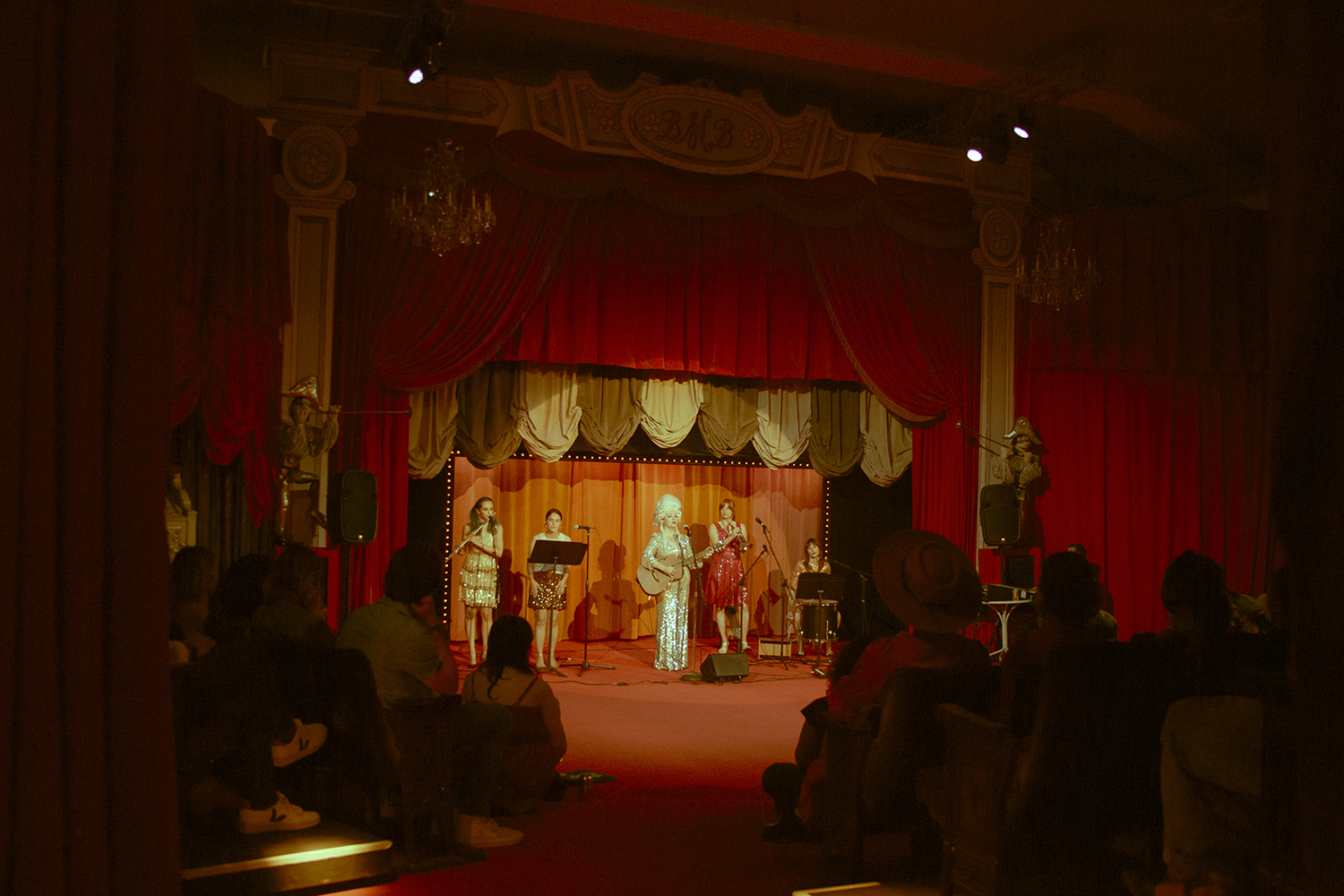 CONNECT WITH HONEY CHILD:
The post PREMIERE HONEYCHILD STARVING HEARTS appeared first on LADYGUNN.