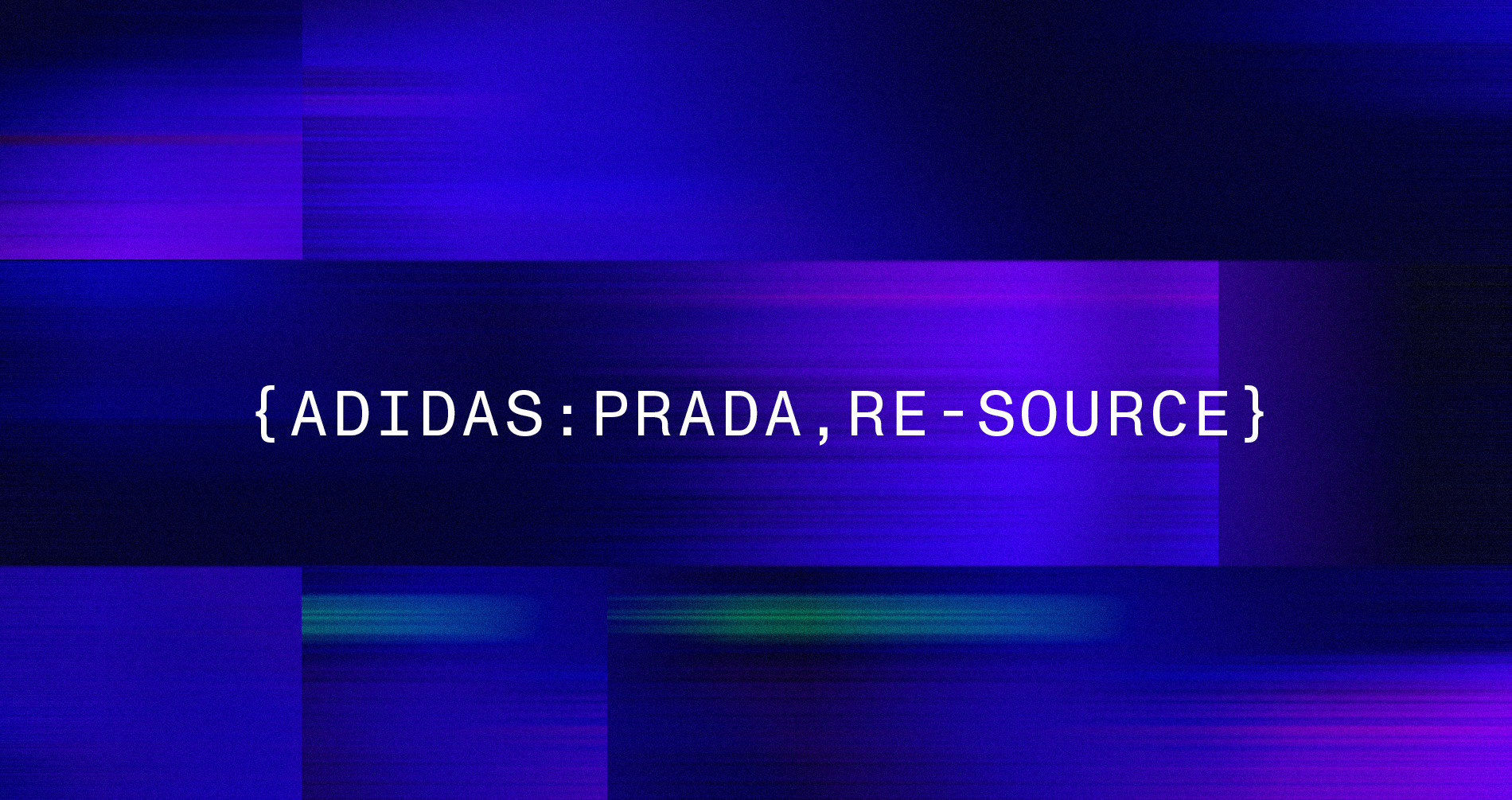 Fresh off of their recent "Re-Nylon" Forum collection, Prada and Adidas Originals are dropping another collab soon, and this time it's on an NFT.
The Three Stripes announced today that its latest project with the Italian luxury fashion label is an ambitious digital project that requires participation from 3,000 fans to create an NFT, which will be brought to life by renowned digital artist, Zach Lieberman. Starting on Jan. 24, fans can create a digital wallet at Adidas.com/Prada-NFT and create an NFT for a chance to be featured in this project. A total of 3,000 individual tiles will be used, compiled into one piece, and minted into a single NFT.
The final Prada x Adidas NFT will be auctioned off at digital art marketplace SuperRare from Jan. 28 to Jan. 31, with portions of the sale benefiting the climate-focused organizations Slow Factory and UNESCO Sea Beyond, with a portion of sales split between the creators of the tile artwork. All 3,000 fans who assisted in the creation of the NFT will be able to return to the aforementioned website and mint their photo contribution as an NFT for free.