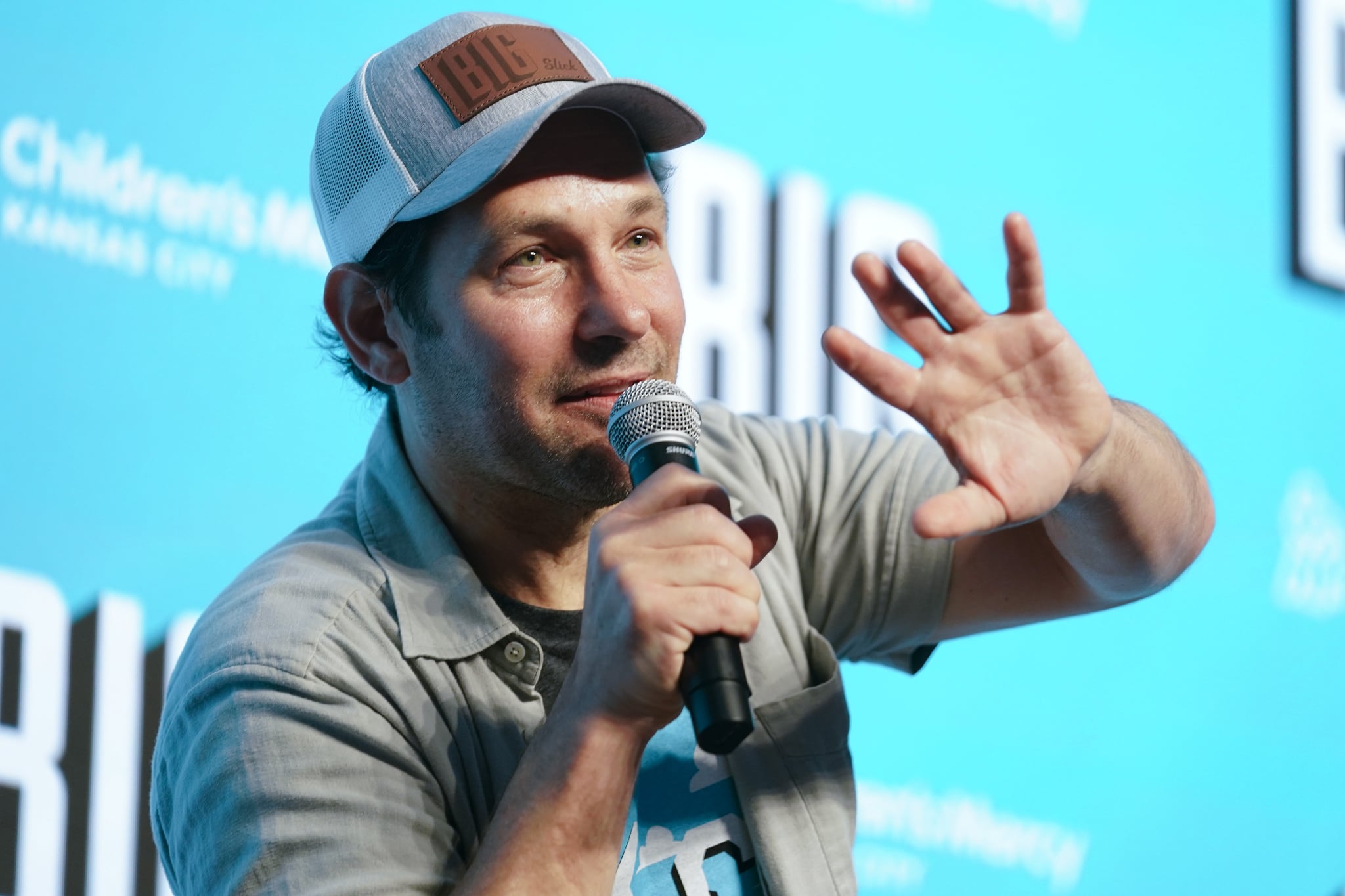 Paul Rudd put his compassionate spirit on display when he offered some comforting words of wisdom to a middle schooler whose peers had refused to sign his yearbook. Back in May, a 12-year-old middle schooler named Brody Ridder went viral when his mother shared a video of his mostly empty yearbook autograph page on social media, writing, "My poor son. Doesn't seem like it's getting any better. 2 teachers and a total of 2 students wrote in his yearbook despite Brody asking all kinds of kids to sign it."
In June, Ridder's mother, Cassandra Cooper, opened up to the Washington Post about Ridder's experience with bullies, detailing how older kids came to her son's rescue when the bullying from his peers grew relentless.
The story apparently garnered the attention of Rudd, who sent the boy a signed "Ant-Man" helmet, which he also emblazoned with the message, "To my good friend Brody for when he takes on the world!" He also surprised Ridder with a FaceTime call. "I'm like, 'I gotta talk to this kid because this kid sounds like my kind of guy,'" Rudd says in a video shared by Ridder's mother. "Likes chess, likes fencing, likes dinosaurs . . . am I right? Well, I'm very excited that I get to talk to you and I get to meet you!"
After the call, he sent Ridder a handwritten note, which read, "It's important to remember that even when life is tough that things get better. There are so many people that love you and think you're the coolest kid there is — me being one of them! I can't wait to see all the amazing things you're going to accomplish." Now, the pair are even apparently on texting terms, Cooper shared in a Facebook post on June 9, which recently resurfaced.
This is far from the first time the "Clueless" star has shown off his lovable and selfless nature. He has long been labeled a "nice guy" by costars and fans, and in 2014, Stephen Colbert went as far as calling him "the nicest person on the planet" on "The Colbert Report."
But Rudd is down to earth about it all and is even a bit skeptical of the "nice guy" label. "It's passive-aggressive," he told Elle of the title in 2018. "There's nothing sexy about nice; there's nothing alluring or intriguing. And yet, I really love it when people are nice. Because honestly, I just think life is so hard. There are so many things that can get you down that are so frustrating and so maddening. As cornball as it sounds, kindness is a thing that can defuse it a little bit. Kindness and laughs."