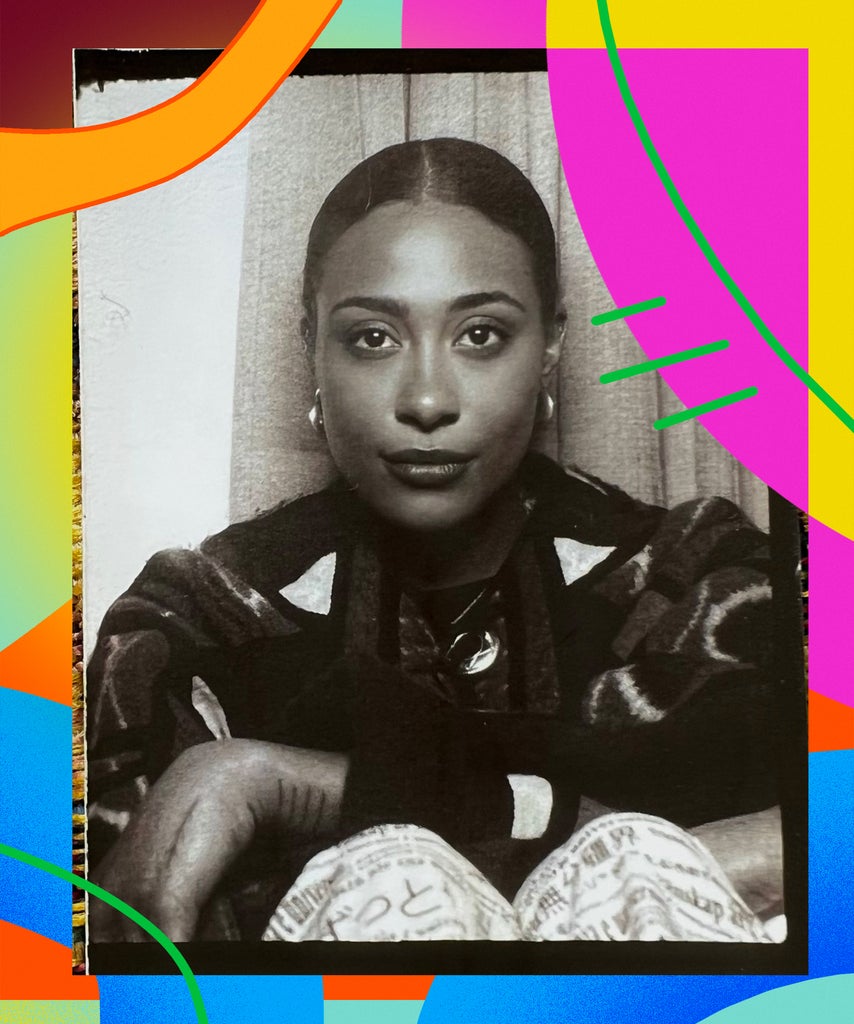 When it comes to sharing fashion content across multiple social media platforms, clothing hauls are a crowd favorite. Usually, it's a person talking about a package that they received from their favorite brand or their latest purchases from a shopping spree. In Olivia Joan Galli's case, she recently began sharing videos featuring items that she received from her late grandmother's wardrobe. Her grandmother, Joan B. Johnson, was the co-founder of Johnson Products Company along with her husband George Johnson; the couple founded the company in 1954 and went on to provide products essential to the Black hair community like Ultra Sheen and Afro Sheen. 
Previously, Galli made "get ready with me" TikTok videos, asking her audience what she should wear out for dates. Now, her followers are passionately engaging with her late grandmother's stunning fashion pieces, which Galli has photos of her grandmother wearing. (One such unforgettable picture shows a shiny gold dress that her grandmother once donned to meet then-President Bill Clinton at the White House).
Galli's grandmother owned many designer pieces from the likes of Donna Karen, Manolo Blahnik, and Karl Lagerfeld, and it's refreshing to see them being passed down and preserved. Her videos exemplify sustainability in a way that's not always discussed; these items were her grandmother's history, but now she gets to incorporate them into her wardrobe as her own. Galli spoke with Unbothered about her relationship with her grandmother, plans for some of the vintage items she's inherited, and her unique identity beyond her viral TikTok videos.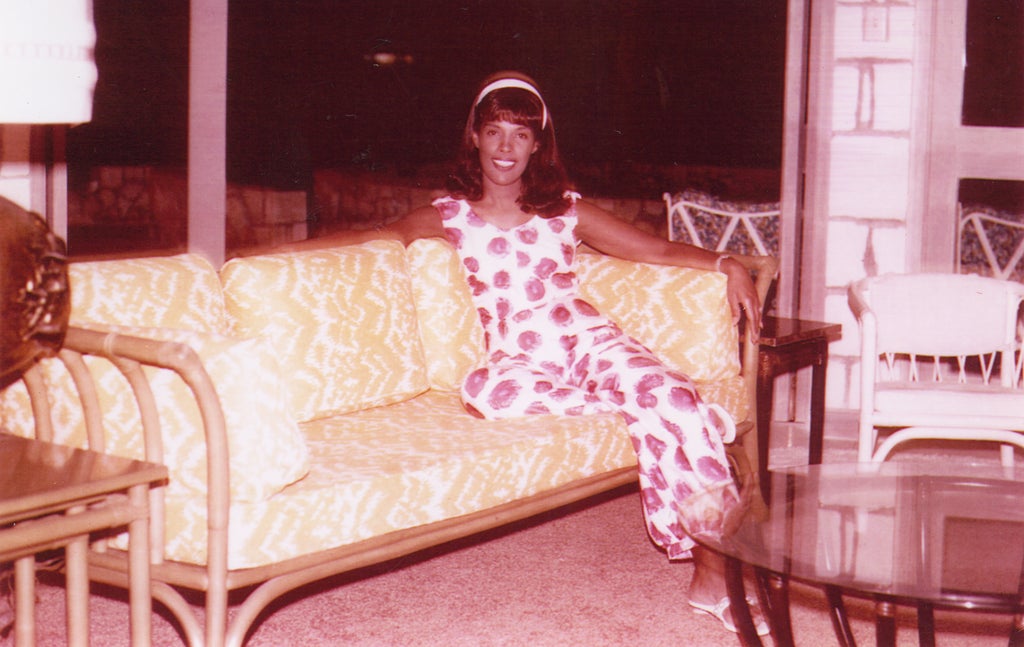 Unbothered: What inspired you to film TikTok videos after you received your late grandmother's fashion pieces?
Olivia Joan Galli: "I started making videos, specifically the 'get ready with me' type, because I was going on a date with an ex-boyfriend, and none of my friends were responding to my texts on what I should wear. I thought it'd be cool if I asked people on the internet to respond. Funny enough, in [one of my videos], I was wearing her shoes. I was already incorporating her style into my videos and my wardrobe. I would clarify which items were my grandmother's because I didn't want people thinking I was a 24-year-old baller buying Chanel. And naturally, people started asking who my grandmother was."
Now that you've inherited some of these designer pieces, have brands reached out to you? 
"No, not really. But, I am going to be Louis Vuitton's social media ambassador, and someone who still works with British designer Zandra Lindsey Rhodes told me that the green dress I wore with the deep v cut is [actually] the back of [the dress], so that was really cool."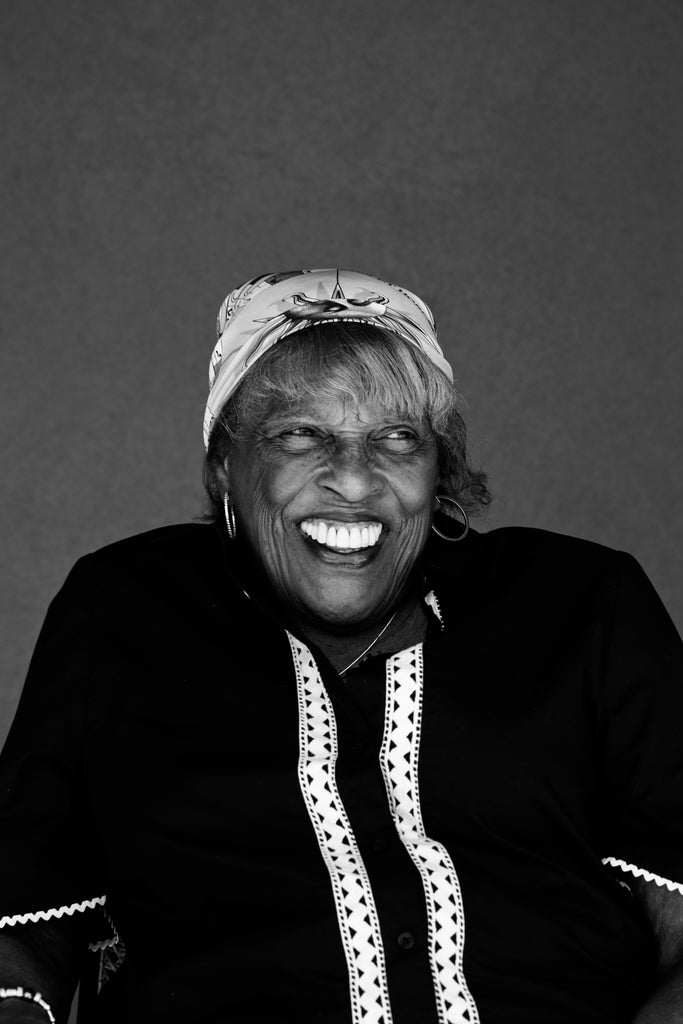 How did your grandmother's style influence you when you were growing up? Were there any style tips she passed down to you?
"The only thing my grandmother always told me is that you have to always look good because we're Black, and people are constantly looking at you. Always look sharp and always have your hair done nicely. Even when my grandmother was in hospice, she'd get her hair done every Friday at noon. She always had to look sharp and always had to have her red lipstick on — I'd put rollers in her hair at night, too. Even if she was feeling bad, she always had to look good because when you look good, you feel good."
How do you see yourself incorporating these pieces into your everyday style ?
"I'm that type of person where I'll go to lunch with my friends, and I'll wear whatever I want, no matter if I'm 'over-dressed'. I wear them just because I want to feel pretty or because I feel confident that day, so I wear a lot of these pieces on a daily basis. In my opinion, these pieces don't always have to be for special occasions. They should just be seen on a daily because they are meant to be worn. I also don't get invited to that many special events, so if I do wait on those days, they're just going to be sitting in my closet."
What do you want people to know about who you are? Tell us about your photography."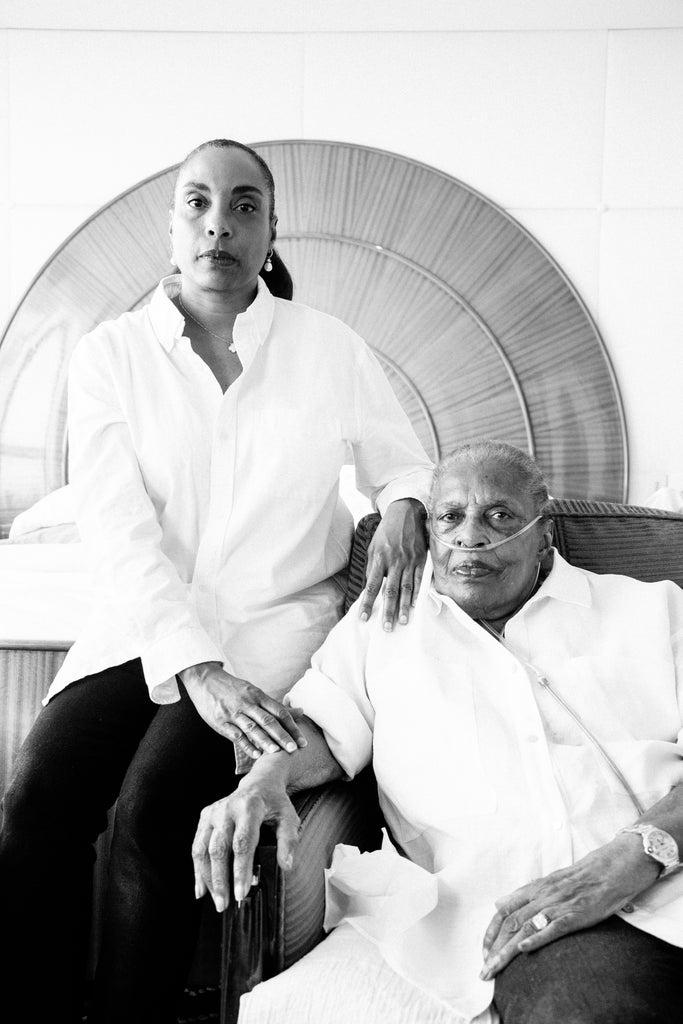 In terms of my photography, my whole thing is starting a conversation about Black folks in a different way, and it can be uncomfortable at times. But I think I have the voice for that, coming from my family background. Growing up, when I looked through magazines and I would see Black women, it was always in these two extremes: either very stereotypical or very whitewashed. Because of my speech impediment [that I've worked on really well], and because I'm a slow learner, expressing my emotions was always a struggle for me. Through photography, I've been able to show people how I feel. Before I photographed my mom for the first time, I was never able to tell her how I actually felt about her. She raised three kids as a single Black mother, and I was able to share how I saw her and how beautiful she is through my photography. Although she may not see herself like that, I wanted her to know she should start seeing herself in that way."
Like what you see? How about some more R29 goodness, right here?