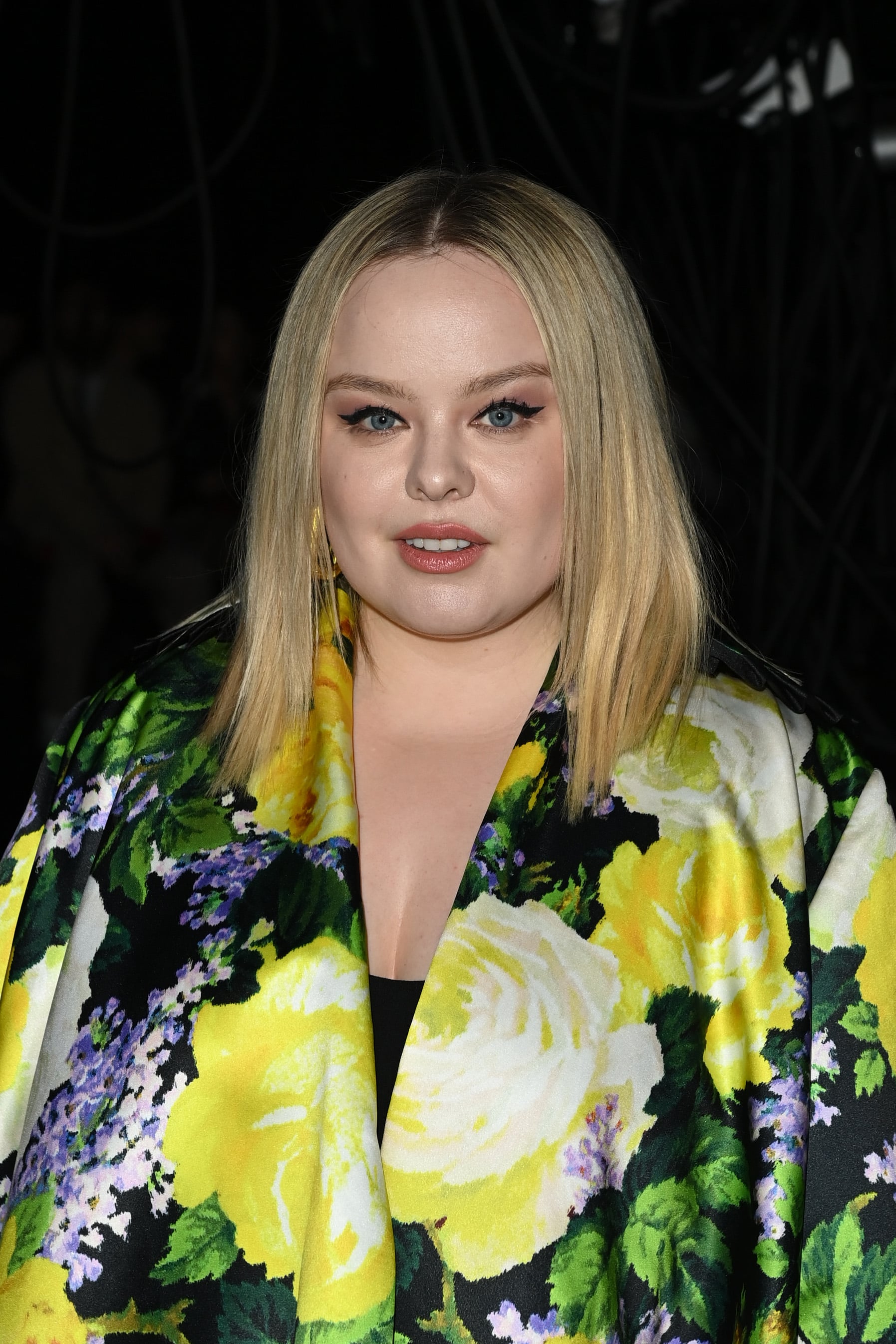 Image Source: Getty/Kate Green/BFC / Contributor
Nicola Coughlan is welcoming Halloween with a new hair color. On Oct. 22, the "Bridgerton" actor posted a picture on Instagram with a layered strawberry-blond bob and gorgeous satin skin. Captioning the photo in part "Strawberry blonde for spooky season 🎃," Coughlan went on to thank the stylists behind her transformation: Jason Hogan, Josh Wood, and Pete Burkill. Before this new look, Coughlan's hair was a bleached-blond color and styled into a lob. Now, not only is her new hair shorter than before, but it's also more warm-toned, thanks to the new red tint.
While red hair has been making the rounds recently — see Shay Mitchell and Cara Delevingne — if you're not ready to fully commit, a strawberry-blond hue is the perfect in-between color to dip your toe into the trend. Should you have naturally red or blond hair, you can achieve the look with some simple highlights. If you have dark hair, the process may be a bit more intensive and require a few rounds of lightening before you can achieve your preferred look. Take a closer look at Coughlan's new hair color below.