Nick Cannon has issued a heartfelt apology to the mothers of his children after announcing he is expecting his eighth child, just two months after losing his baby son Zen from brain cancer.
The talk show host, 41, apologised on air for any "pain or confusion" and admitted he "misspoke" and failed to respect the privacy of the seven mothers of his kids while sharing the news.
"I actually would like to take a moment just to be honest and even take a moment to listen and reflect on what I was saying and what's popping and apologise properly," he said on an episode of The Nick Cannon Show. 
READ MORE: Nick Cannon confirms he's expecting his eighth child following death of son Zen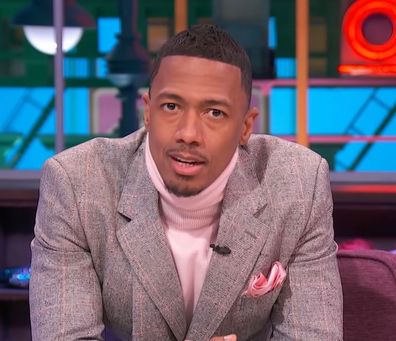 READ MORE: Pamela Anderson vows to 'never watch' new series Pam & Tommy: 'It's shocking that they are recreating it'
"I wish to always protect and respect the privacy of the mothers of all my children and you know me. I just really want to be sincere and whether that's someone who's new or someone who's had my child and I have such a great relationship and great admiration for everyone in my life."
Cannon said he regretted not being more sensitive when discussing the new pregnancy, particularly after he lost his five-month-old son Zen less than two months earlier.
"I know I can do better when dealing with delicate and sensitive discussions," he continued.
"I promise you, I promise the mothers of my children, I promise my family that I will do better and continue to be more understanding, caring, compassionate, like they often show me each and every day."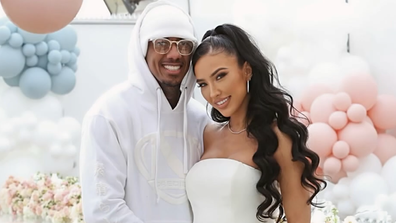 READ MORE: Susan Sarandon sparks backlash for 'mocking heroes' in anti-cop Twitter post
Cannon confirmed he and model Bre Tiesi were expecting a baby together — his eight child and fifth in two years — and said he loved all his children "dearly, sincerely".
The actor revealed he knew about Tiesi's pregnancy before Zen's death and said he wants to "respect the grieving process" while celebrating the news of another child.
Cannon fathered his late son Zen with singer Alyssa Scott, who spoke out about the pregnancy news with a message on Instagram.
"It's important for me to let you all know… I am centred, I am at peace," Scott said. "I look at everyone's predicament with loving eyes. I will not judge."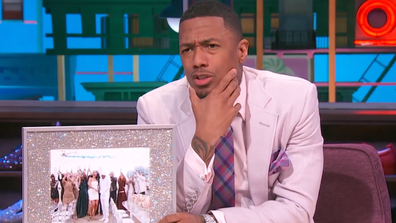 READ MORE: Rudy Giuliani hits rock bottom (again) with The Masked Singer cameo
During his talk show, Cannon also addressed some of the criticism he's received for fathering multiple children, saying he's not "impervious to hearing and reading what people say about me," including that he's "careless," "irresponsible" and "selfish."
"It definitely affects me because I'm a human being," he said.
Cannon made headlines last year after he welcomed four children within 14 months. He is a father of seven children with four mothers, including 10-year-old twins he shares with his ex-wife, superstar Mariah Carey.
For a daily dose of 9Honey, subscribe to our newsletter here.