Earlier this year, my father, who hails from Kelantan, and I were driving around Kota Bharu when he asked me if I knew MYDIN was from Kelantan.
At the back of my head, I thought, 'oh yeah, I think I do'. But then, I realised I barely knew anything else about the brand. I've only set foot in the store maybe three or four times, but I see its blue and yellow signage all the time.
And I don't mean just on the road. I mean, I come across it online quite a bit, typically on Twitter for its viral memes.
But, tweets aside, let's peel back the layers and start from the very beginning of the story.
It started in Kelantan… or did it?
In case you haven't even heard of the brand, MYDIN is a Malaysian halal hypermarket and retail chain. It's known for its price affordability, which is why its tagline is "Why Pay More? Buy at Wholesale Prices!".
The brand was founded in 1957, way before Twitter memes were a thing. The first store was opened by one Tuan Mydin Mohamed in Kota Bharu, and it looked nothing like the huge hypermarket it is now.
Rather, the first shop had been a small wooden one on Jalan Tok Hakim, Kota Bharu.
At the time, the shop was only selling toys and general goods. But with the help of his children, the business began to expand beyond Kelantan.
Yet, MYDIN's roots can actually be traced further back. In Penang Island, circa 1918, Mydin Mohamed's father, Gulam Husen Jamal, ran a small shop too.
In 1940, 12-year-old Mydin Mohamed was said to already be partaking in the family business, helping sell merchandise and toys to customers in Georgetown.
Sadly, records have shown that during World War II, the shop was burnt to the ground.
Now, fast forward to the present days, the late Mydin Mohamed's legacy lives on in the 61 branches of stores nationwide bearing his name.
Growing into the ecommerce space
In November last year, MYDIN launched its ecommerce platform and app in partnership with Dropee, another homegrown company.
Arguably, MYDIN's foray into the ecommerce space was a little late, compared to other grocers in Malaysia.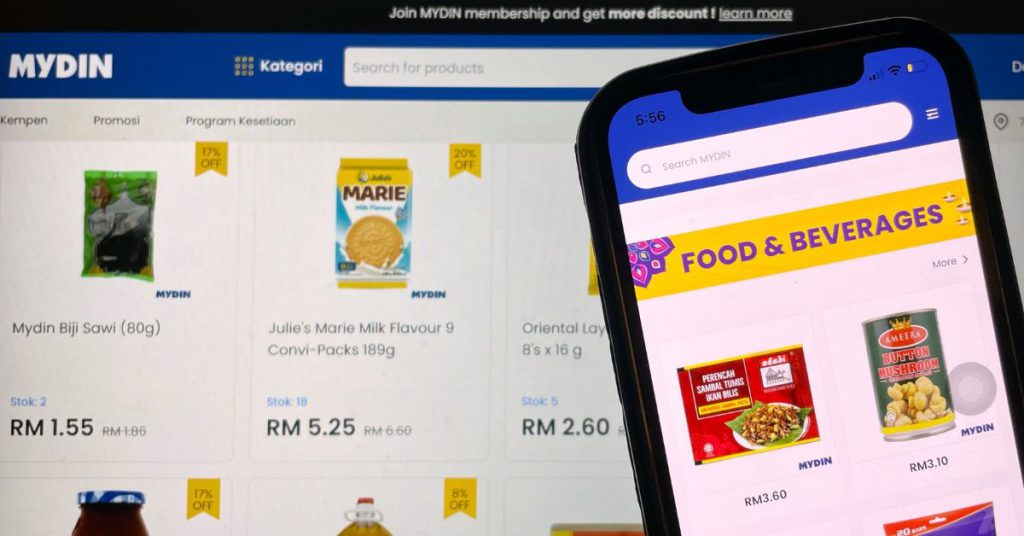 But as they say, better late than never.
Compared to existing online grocery platforms, the Dropee team told Vulcan Post they believe MYDIN's is different due to the pricing engine the team has specially developed to allow users across Malaysia to get the best prices and bundle deals.
We decided to test the theory last year by looking for the same product across various similar online platforms such as Lotus's, myAEON2go, and Jaya Grocer.
In particular, we compared the prices of a 1-litre carton of Marigold full-cream UHT milk. Here were our findings:
On Lotus's, it's priced at RM6.75, while on Jaya Grocer it is RM5.70. On myAEON2go, it's RM6.65.
Interestingly, on MYDIN, the original price is RM6.20 when viewing it from the catalogue, but it has been discounted to RM5.55, indeed making it the most affordable pricing out of the bunch.
So, maybe slow and steady does win the race.
Staying hip and cool
While MYDIN might've been fashionably late to the ecommerce party, it wasn't quite as behind on other trends.
During the pandemic, the company decided to turn to TikTok, much like many others. It's even gone viral a couple of times, such as when the managing director and son of Mydin Mohamed, Datuk Ameer Ali Mydin, joined in the fun with his own dance moves.
The team has kept up these efforts, and today, the account boasts over 400,000 followers and 4.7 million likes.
This venture into new, trendy things isn't a one-off thing for MYDIN, of course. The company also made headlines for joining Bondee, the viral virtual avatar social networking app, a month back.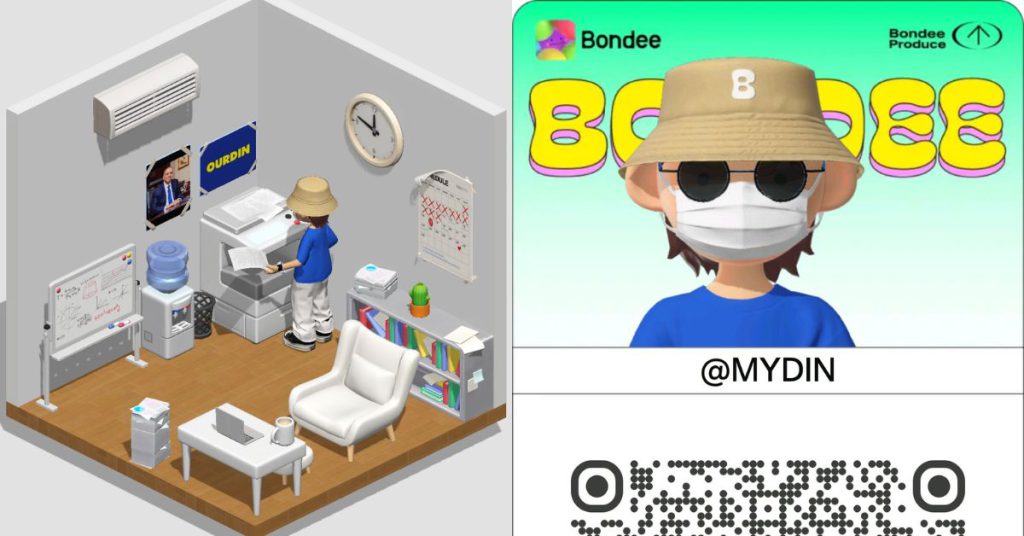 Meanwhile, over on Twitter, MYDIN has been making some waves too.
MYDIN's Twitter account isn't the company's largest platform, but there's something very charming about the brand's use of it. In Malaysia, Twitter stardom isn't necessarily something most big corporations go after.
Yet, the company has not only leveraged the platform but has fully immersed itself in Twitter culture. Just take a look at some of the memes posted there.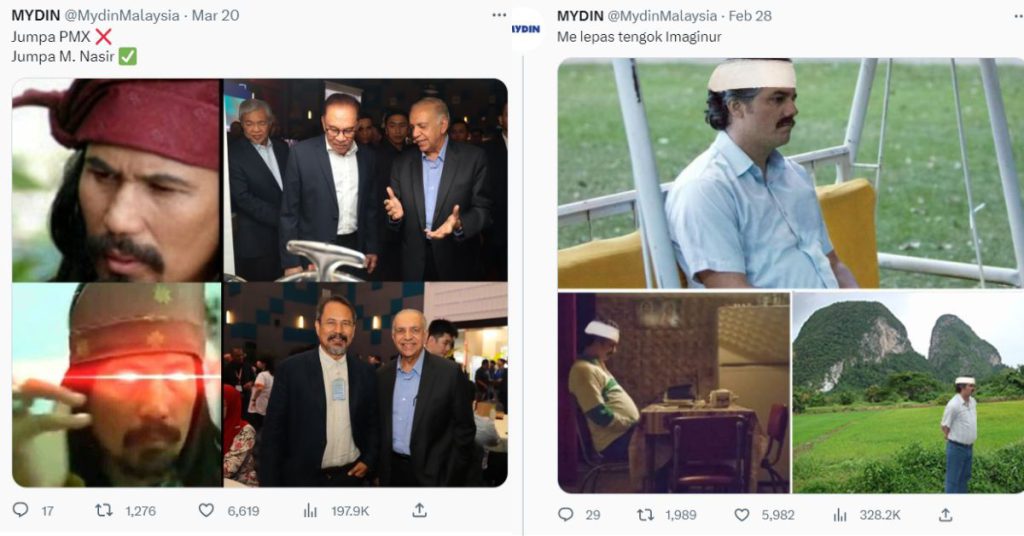 This Twitter fame seems to have started in late 2021, as the admin—who was an intern—had tweeted that the follower count grew overnight from 5,000 to 6,000.
Malaysian netizens even asked MYDIN to promote the intern to a permanent role.
Most important to note, these memes we're discussing? They might be popular on Twitter, but they're not even posted on MYDIN's Facebook, and rightfully so, as the team knows they won't resonate there. The TikTok videos also stay on that platform, occasionally making it onto Instagram.
The clever strategy for using their different social media is commendable. It certainly helps with brand awareness.
But, more importantly perhaps, these efforts help make MYDIN feel relatable and emphasise the fact that it's a proudly homegrown business that's here to stay.
Featured Image Credit: MYDIN