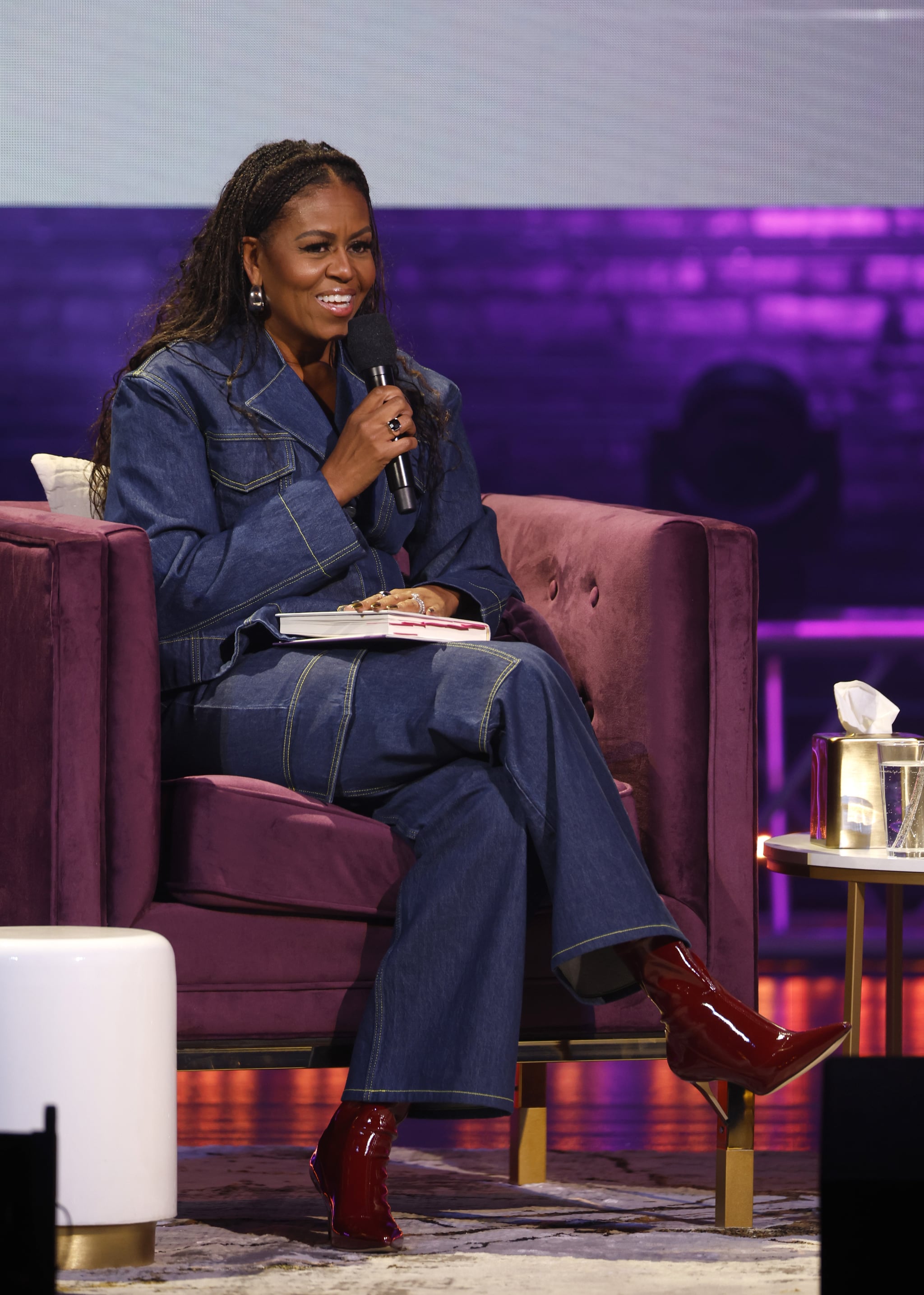 Michelle Obama will go down in history as one of the most stylish first ladies this country has ever seen. But while promoting her new book, "The Light We Carry: Overcoming in Uncertain Times," Obama admitted she didn't feel completely comfortable expressing herself with her hair during her time in the White House. Per the Washington Post, following the 2008 presidential election, she recalled wanting to wear her hair in braids, which would've been an easier style for her to maintain given the rigor of her new lifestyle, but she ended up deciding against it, feeling as though the American people were "just getting adjusted" to having a Black president.
Obama expanded on her stylistic choice a bit further on Nov. 15, saying that she made the decision to forgo a protective style like braids after thinking, "Nope, they're not ready for it." Keeping her hair straight was a way for her to keep the focus on politics. "Let me keep my hair straight," Obama remembered saying. "Let's get health care passed."
How you wear your hair might not seem like an important decision to make for some, but Black hairstyles in particular — from cornrows and twists to braids and locs — have historically been labeled as "unprofessional." In fact, states like California, Virginia, and New York only recently passed legislation making it illegal to use Black hairstyles as grounds for discrimination.
That prejudice was something not even the First Lady could escape, and is something Obama discussed often with her hairstylist, Johnny Wright. "In politics you want a recognizable silhouette — a look that people remember where you're like, 'Oh, that's Barack' or 'That's Michelle.' It's just the conservative nature of the political world," he previously told POPSUGAR. Still, "hairstyling tells you a lot about a woman before she even says a word — it can tell you if she's sassy, conservative, sexy, or edgy, or all these things, just by the way she chooses to wear her hair. I understood how important that illustration of a story was, particularly for the first African American first lady of the United States."