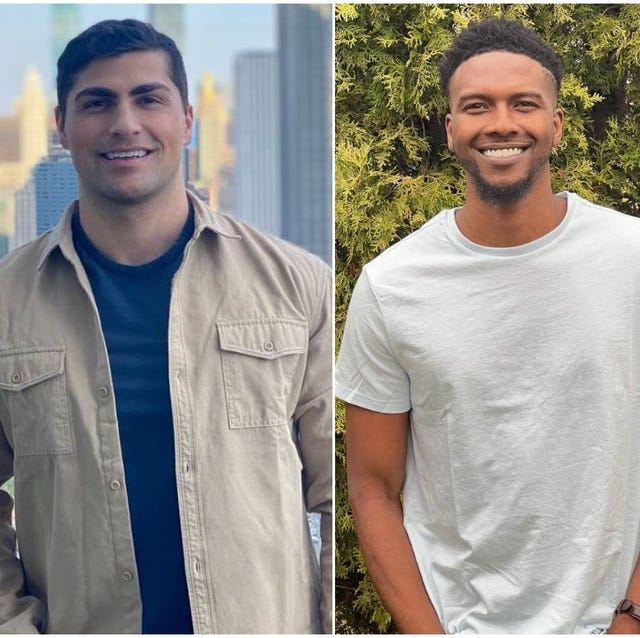 abc
Give a warm welcome to Gabby Windey and Rachel Recchia's Bachelorette contestants. And while you're at it, keep them in your thoughts and prayers because these guys are about to have the entirety of Bachelor Nation scrutinizing them.
ABC just released 35 contestants from the season, which, as usual, is slightly more than will actually be on the show. As they put it "We are giving you an early look at the men who may be on this season of The Bachelorette!"
Apparently, filming is due to start any day now, which means these guys will be hunkering down in Bachelor Mansion with both Gabby and Rachel. And if at this point you're wondering how this season is even going to work, we're right there with you. Though, apparently producers have a plan and it does not consist of pitting Gabby and Rachel against each other—which is a relief considering their sweet and supportive friendship was one of the few good things to come out of Clayton Echard's recent season of The Bachelor.
Anyway, get to know the guys ahead—and FYI so far we only have first names, ages, and locations, but we'll be updating this gallery once ABC's long-suffering bio writer drops some details. Can't wait to meet everyone when Gabby and Rachel's season drops on ABC alllll the way on July 11.
13 of 35
Johnny D.
Palm Beach Gardens, FL, 25
Advertisement – Continue Reading Below
This content is created and maintained by a third party, and imported onto this page to help users provide their email addresses. You may be able to find more information about this and similar content at piano.io