The entertainment industry is mourning 'Bat Out of Hell' singer Meat Loaf after he passed away today at the age of 74.
"Our hearts are broken to announce that the incomparable Meat Loaf passed away tonight with his wife Deborah by his side," a statement from the family read. "Daughters Pearl and Amanda and close friends have been with him throughout the last 24 hours."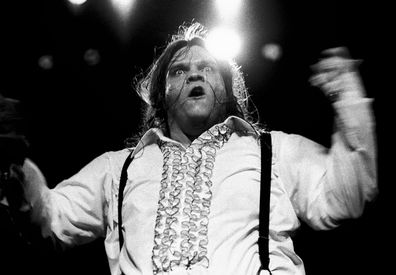 Stephen Fry lead the tributes to the larger-than-life entertainer with a tweet: "I hope paradise is as you remember it from the dashboard light, Meat Loaf. Had a fun time performing a sketch with him on Saturday Live way back in the last century. He had the quality of being simultaneously frightening and cuddly which rare and rather wonderful."
Cher, who once performed a duet of 'Dead Ringer' with Meat Loaf, paid tribute as well, noting how sorry she was for his "family, friends and fans."
Piers Morgan called Meat Loaf "one of rock music's all-time great characters".
"RIP Meat Loaf, 74," he tweeted. "One of rock music's all-time great characters whose seminal iconic album Bat Out Of Hell is one of the biggest-selling records in history. A wondrously talented, flamboyant, funny, outrageous and rebellious chameleon. Sad news."
See more tributes below.