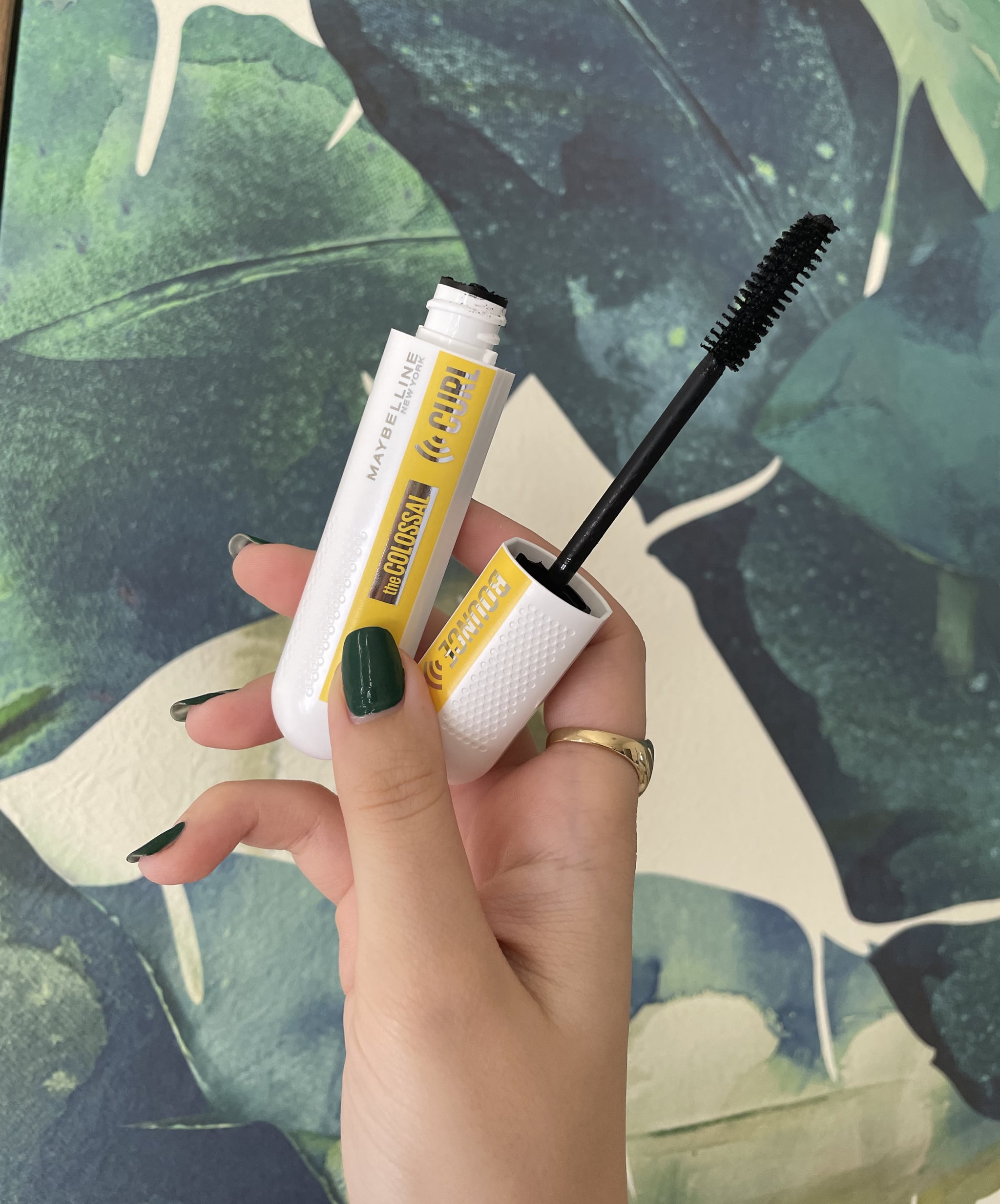 Maybelline New York just launched the Volum' Express Colossal Curl Bounce Mascara.
The formula lifts and curls your eyelashes with a promise to hold the curl for 24 hours.
Our editor put the drugstore mascara to the test during a workout class.
What do Storm Reid and I have in common? We're both big fans of Maybelline New York's latest launch, the Volum' Express Colossal Curl Bounce Mascara ($10). (For the record, Reid is a global spokesperson for the drugstore brand; I, on the other hand, am just a long-time devotee.) I know what you're probably thinking: Maybelline has quite a few amazing mascaras in its catalog already — what makes this new one different? Well, let me count the ways.
There's a lot to love about the Volum' Express Colossal Curl Bounce Mascara. For one, it's only $10, making it even cheaper than the brand's TikTok-famous Lash Sensational Sky High Mascara. Then you have the formula, which, no matter how many coats I layer on, stays smooth and lump-free. It also comes in three shades of black so you can pick how high-impact you want your lashes. Yet, the most stand-out detail, in my opinion, is the brush. If I could, I'd shout from the rooftops about the slightly curved, thick, supersized brush that comes in the tube. Its bristles are densely packed and extra fluffy, making it easy to grab and coat each individual lash in formula without clumping. It provides high-impact, super dramatic, and voluminous results without feeling heavy on your eyes.
The Maybelline Volum' Express Colossal Curl Bounce Mascara on One Eye
I first tried the new Volum' Express Colossal Curl Bounce Mascara before a high-intensity workout class, of all places. The class was organized to put the mascara's long-wearing claims to the test. It's designed to hold the curl in your lashes, with or without a lash curler, for hours on end. This is in part due to the curved brush that lifts your lashes, but mainly, it's thanks to the innovative formula itself. Pulling inspiration from hair-styling products, the brand used polymers similar to those used on hair to provide all-day hold.
The workout got me sweating and had the rest of my base makeup running (although to be fair, I didn't even attempt to set it), but my mascara stayed intact. Not only that, but it actually looked really good at the end of the class, as if I had just applied. That same day I had a couple of meetings and a blowout appointment, which kept me from going home or touching up my makeup, but you couldn't tell I had on the same mascara as I did from my cardio class. It didn't smudge, or flake, or droop in the slightest. The result was so dramatic, it was even noticeable through my web-camera on Zoom. I got compliment after compliment on my eyelashes.
My Eyelashes With the Maybelline Volum' Express Colossal Curl Bounce Mascara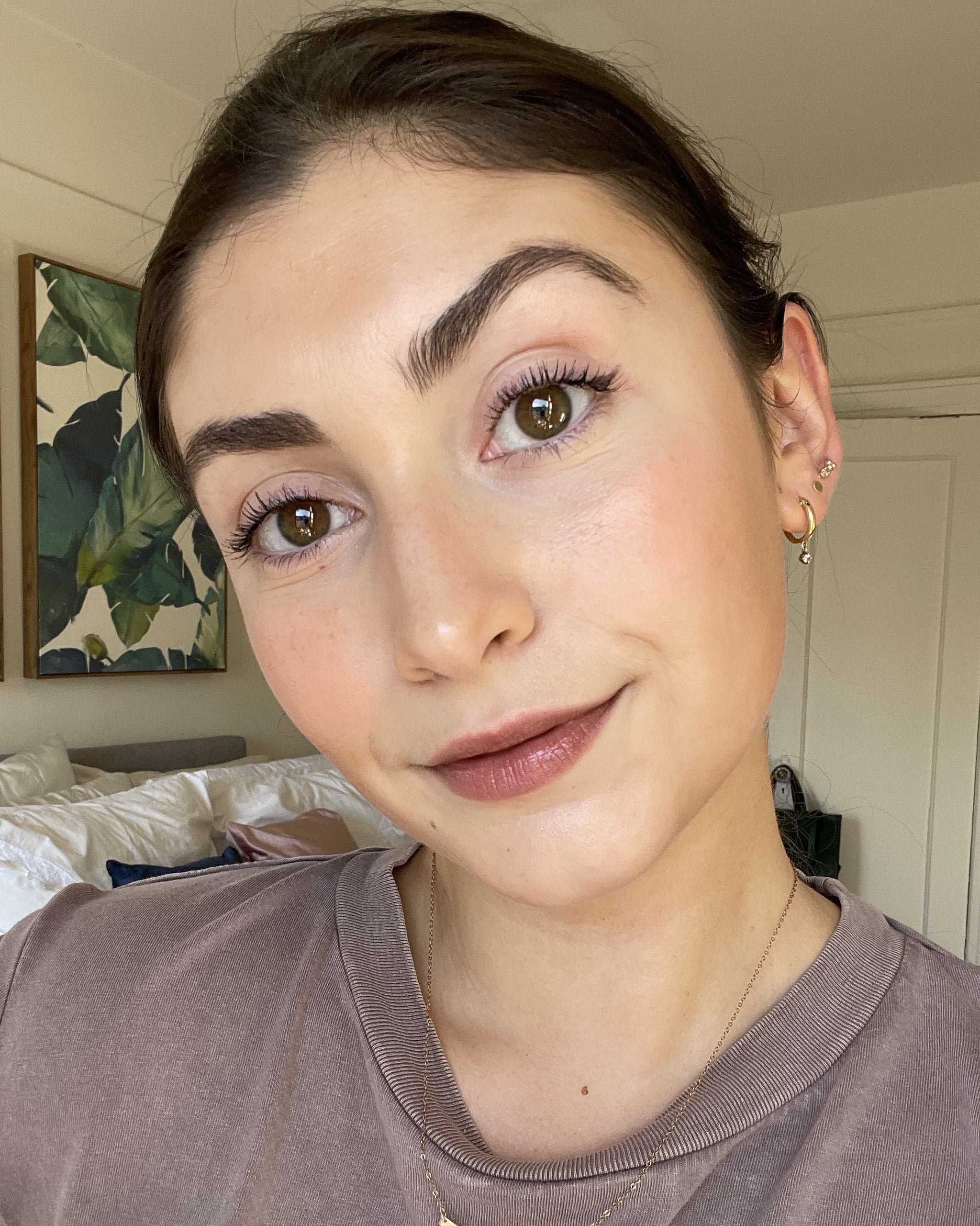 I'm the type of person who applies an upward of five coats of mascara to my eyelashes to make them really pop, and I love that I can do that with this new formula without overdoing it. The only downside I could possibly think of is, given how large the brush is, those with shorter lashes may find it difficult to apply without getting it on their eyelids. However, for me, my ideal mascara formula curls, lifts, and thickens my lashes — all of which the Volum' Express Colossal Curl Bounce Mascara accomplishes.
Rating:
Image Source: POPSUGAR Photography / Jessica Harrington