Aussie actress Madeleine West has issued an emotional plea on social media amid ongoing floods in NSW and Queensland. 
The former Underbelly star shared a video of herself from the flood-ravaged region of Lismore in northern NSW, where she is currently helping with the clean-up operation. 
"It's really, really bad. I don't even know how to describe the degree of devastation," she began in the clip while fighting back tears. "Everything is just covered in mud — mud you can't clean off and everything is destroyed or smashed or washed away." 
LIVE UPDATES: More storms barrelling towards Queensland
The 41-year-old then pleaded with social media users to refrain from posting sponsored content or luxury goods so the call-to-actions from emergency services would not get drowned out.
READ MORE: Joy Behar suffers painful fall on set of The View in front of live audience
"A lot of people walking around looking a bit startled not knowing what to do, and I know everyone wants to help, and the donations have been incredible," West said.
"But I just want to do a little callout to everyone who is on social channels for the next few days. We all need good-news stories, and let's keep the good news going — and good news stories will come out of this."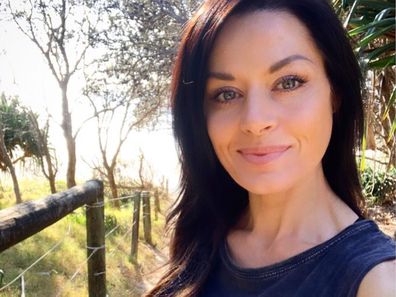 READ MORE: Midwife's 'hurtful comment' haunts Victorian woman
"But if you're going on socials to promote a product or show off your new fashion line or a luxury brand, I just want to ask if you can be quiet for the next few days so the emergency services and response teams have a medium to communicate exactly what they need," she continued.
READ MORE: Bill Gates' work with Jeffrey Epstein factored into divorce
The actress also asked for any volunteers who join in the clean-up operation. 
"We really need hands and we've got a lot of amazing donations, which is incredible, but we really need hands to just be part of the cleanup because it's just incomprehensible."
West currently lives in the NSW coastal town of Byron Bay, which is approximately 40km north from Lismore. 
For a daily dose of 9Honey, subscribe to our newsletter here.