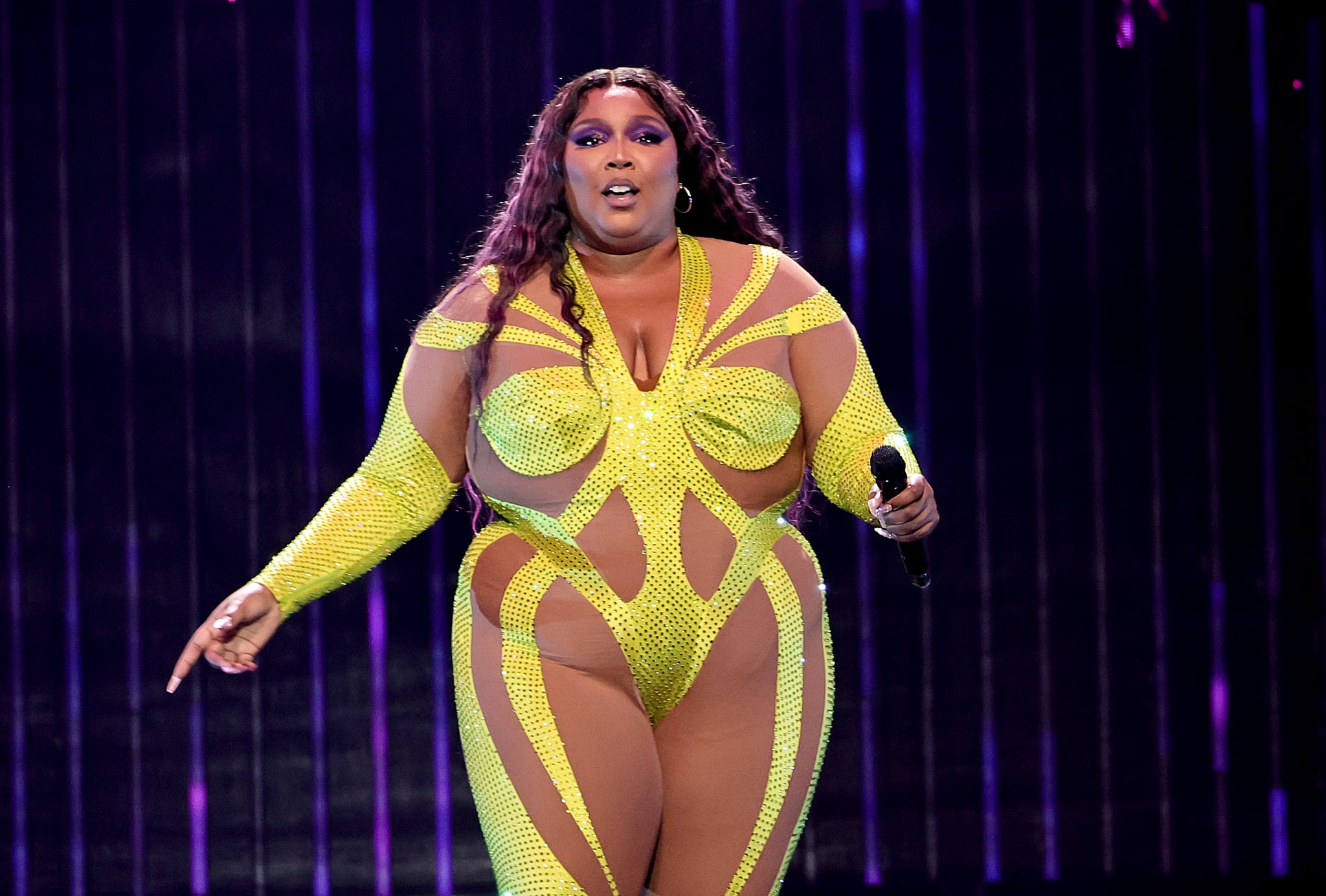 Image Source: Getty/Jamie McCarthy
Lizzo had not one but two sold-out shows at Madison Square Garden in New York City as part of her "Special" tour on Oct. 2 and 3. The singer pulled out all the stops for the performances, including a new neon yellow bedazzled catsuit and an equally reflective set of chrome nails to match.
Lizzo's longtime manicurist Eri Ishizu shared a close-up of the "About Damn Time" artist's nails on her Instagram, showing off the stiletto-shaped chrome extensions that mirrored a gradient of purple and pink hues. "MADISON SQUARE GARDEN TWO NIGHTS SOLD OUT ✨✨✨ @lizzobeeating Words can't describe how emotional I am… and how proud I am of her," reads Ishizu's caption. She also disclosed that she used Aprés gel-x tips to create the manicure. The shiny chrome finish on Lizzo's nails was visible on each finger wrapped around the mic — and her flute — throughout her performance.
The rest of Lizzo's glam team comprised of makeup artist Alexx Mayo, who created a sparkly purple smoky eye for the show on Oct. 2 and a neutral shimmery smoky eye for Oct. 3, and hairstylist Shelby Swain, who gave the singer long waves with pink highlights for the first night and straight hair with blond highlights for the second (setting the style with the Big SexyHair Spray & Play City Allure Volumizing Hairspray ($21)).
Get a closer look at Lizzo's chrome nails for her "Special" tour ahead.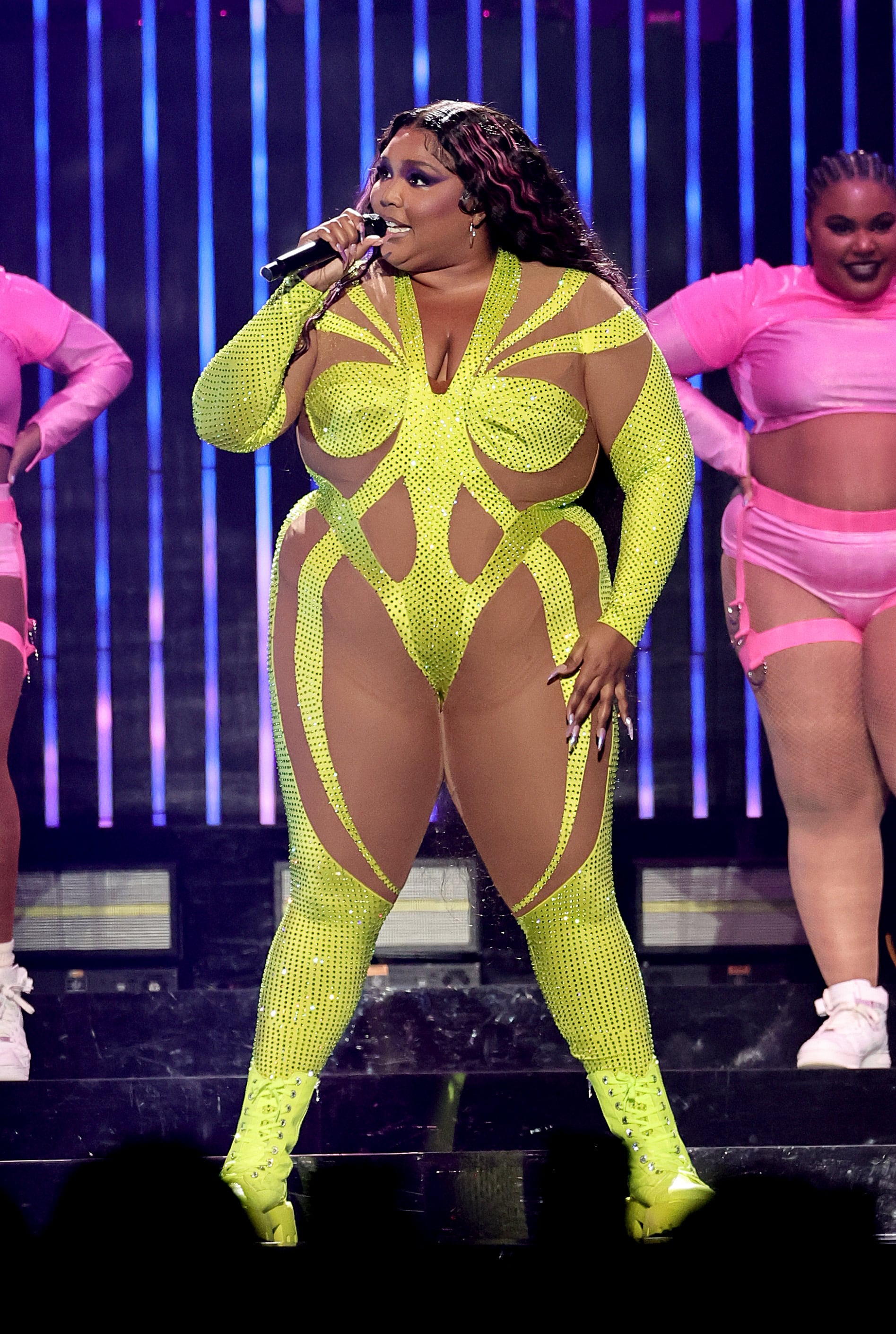 Image Source: Getty/Jamie McCarthy