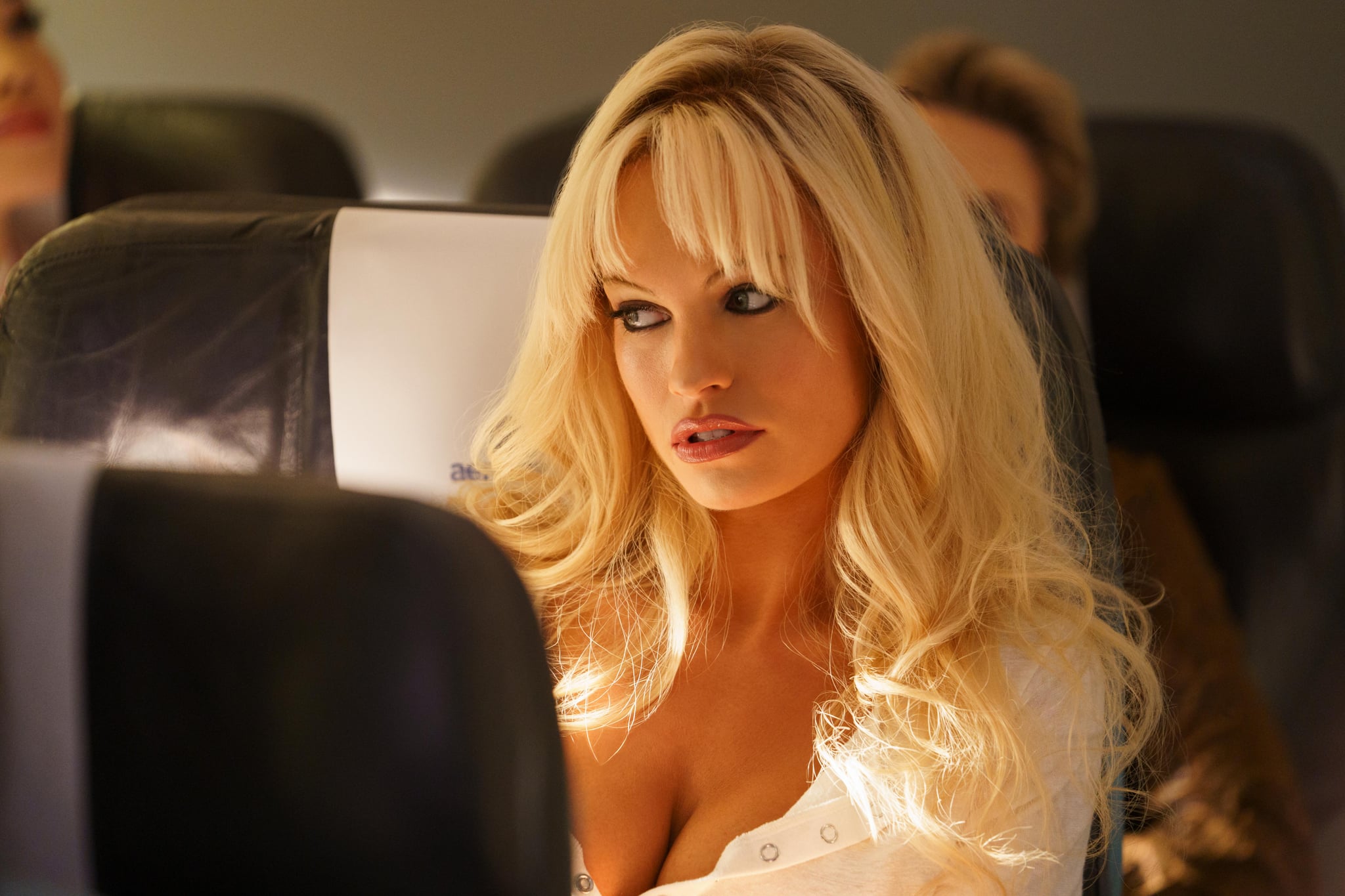 If you caught the first episode of Hulu's "Pam & Tommy," you probably found yourself marveling at Lily James's transformation into Pamela Anderson. Physically, the actor completely disappears into the character — and it's all thanks to the amazing prosthetics.
James would sit in the hair-and-makeup chair for four hours every morning as various prosthetics were applied to her face and body. "You always have to take a look at the actress they present you with and take a look at the model that you're trying to model after and split the difference so that you don't go into the world of caricature," Jason Collins, the prosthetics and special effects makeup designer, tells POPSUGAR. The first order of business was to cover James' naturally thick and fluffy eyebrows. Instead of tweezing them to match Anderson's super skinny '90s brows, they used a full forehead prosthetic to cover them.
Anderson's forehead is also longer than James's, so the forehead prosthetic granted them more space between her eyes and her hairline to work with. Then, hand-sewn eyebrows made with real hair were applied over top of the forehead piece.
Turning the attention to Anderson's mouth, James wore full upper and lower acrylic dentures to "give her that Hollywood smile," says Collins. The fake teeth also helped push James' lips out, giving her a fuller, more voluptuous pouty smile that Anderson was known for.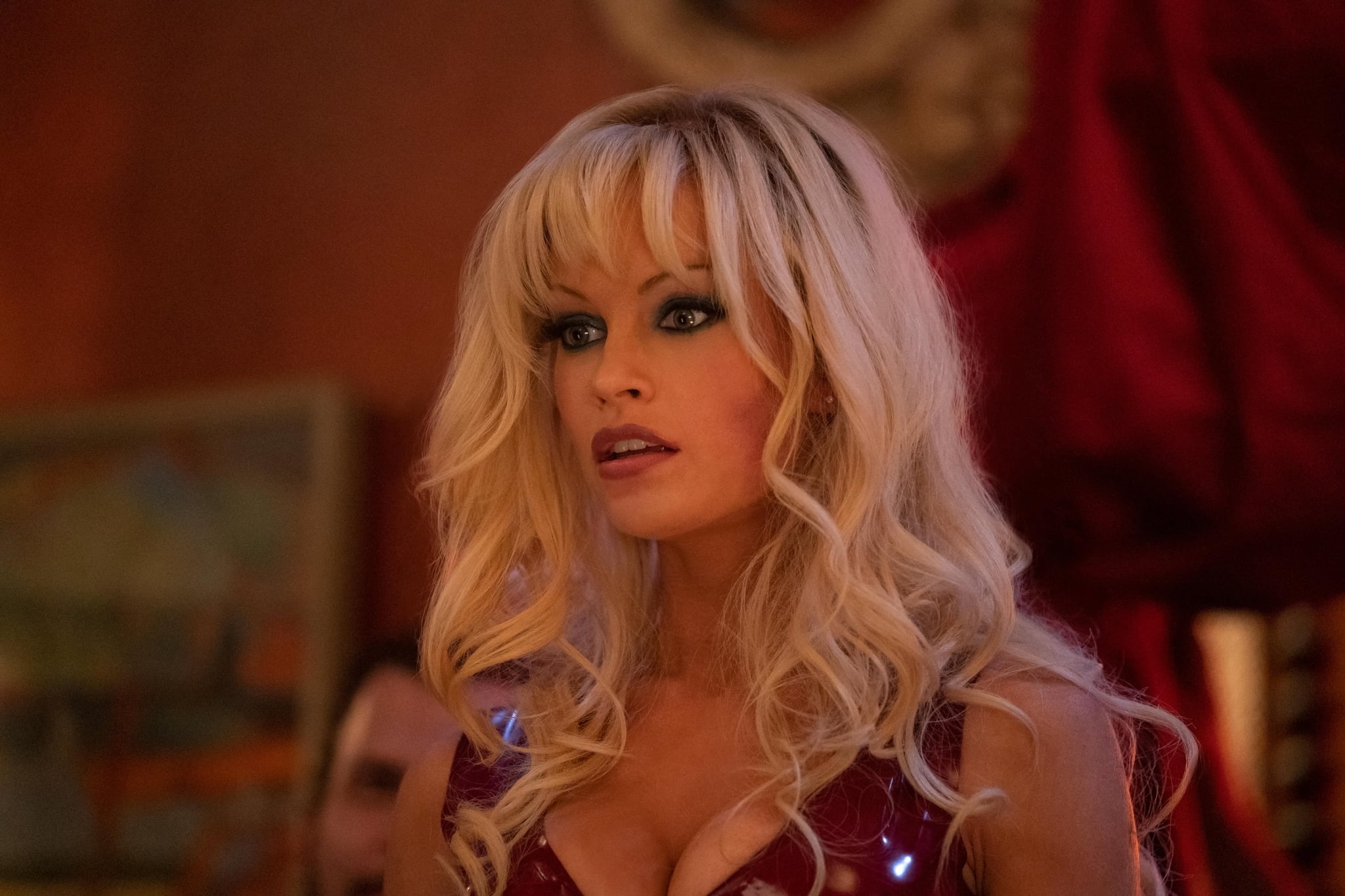 The next step was to copy the shape of Anderson's body. It took Collins and his team three tries to create the prosthetic breasts because it needed to be "that perfect Pam silhouette," he says. "90 percent of shooting, she had the breast appliance on."
It's also important to note that prosthetics like the ones used in "Pam & Tommy" aren't reusable "because the edges are so delicate," so Collins' team had to make one of each for every day they filmed. "We were creating probably five sets of appliances of boobs every week, five forehead appliances, and multiple sets of teeth," he says. "Add that up after three months of work, you're looking at probably over 150 pieces just for Pam alone."