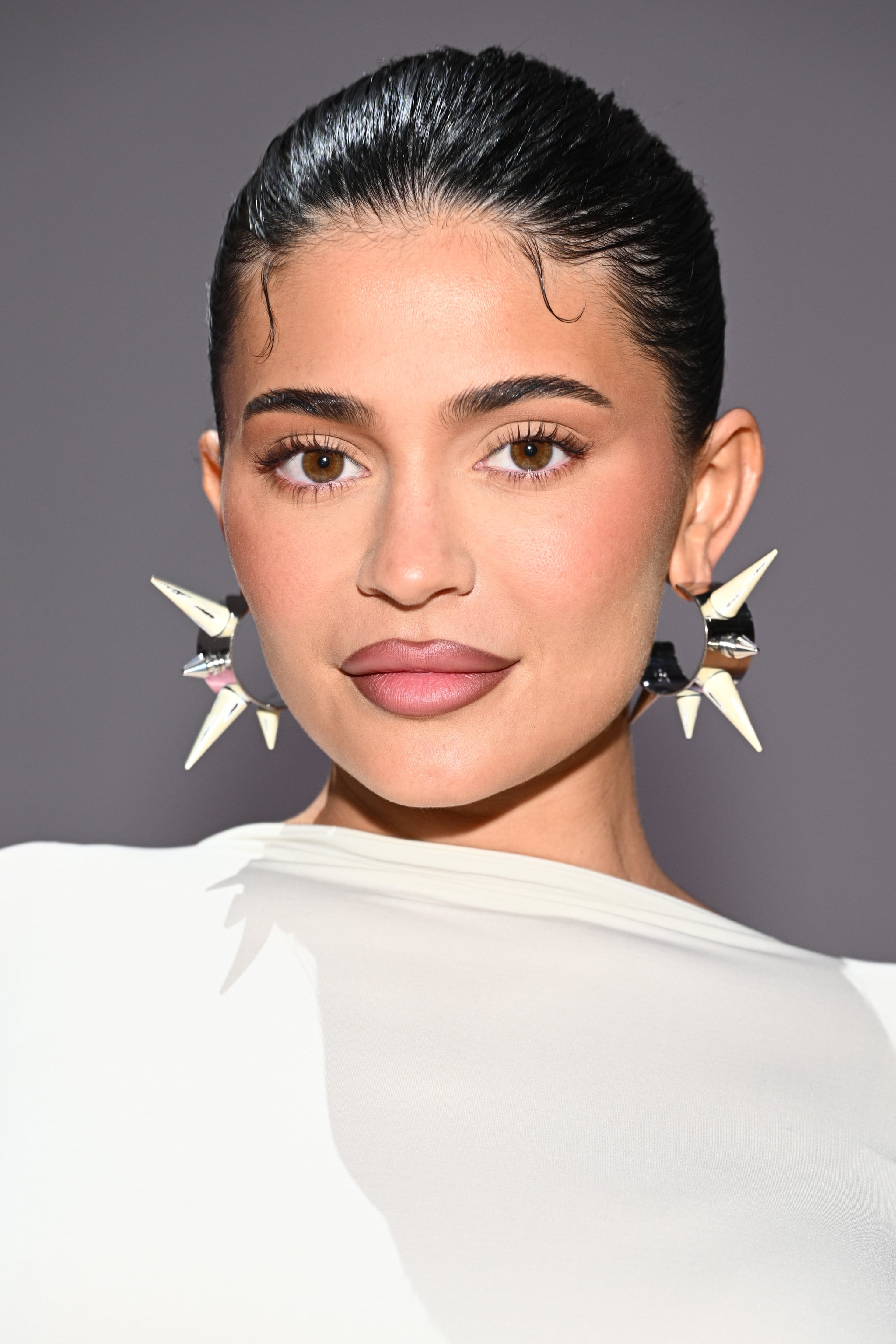 Image Source: Getty/ Stephane Cardinale – Corbis / Contributor
Kylie Jenner made a shocking new addition to her beauty look. The beauty mogul posted a series of pictures on Instagram featuring a hard-to-miss lip ring that added a touch of edge to her sultry ensemble.
The new piercing sat at the center of Jenner's lower lip with a thin silver hoop wrapping around her entire lip. Though likely a fake, the vertical labret piercing paired perfectly with her wet-hair look, vampy purple nails, and rosy-pink cheeks.
In addition to tattoos, piercings are another fun way to show off your individuality and sense of style. Jenner joins her sister and niece Kim Kardashian and North West in rocking faux piercings and just as they did, Jenner's use of the accessory comes on the heels of her new fashion era, which she debuted during Paris Fashion Week.
Should Jenner ever find herself making a real lip ring a part of her everyday look, she would be joining the ranks of other celebrities like Cardi B and Cara Delevingne who have both been spotted with lip piercings in the past. Who knows, you just might get inspired to try one out for yourself, too.