Kanye West has decided to offer his condolences to London, and London only, following the recent death of Queen Elizabeth II.
While that might seem an odd sentence, it's true. West took to his Instagram Story to share his slightly bizarre message of sympathy.
"London I know how you feel," he wrote in all-caps. "I lost my Queen too."
READ MORE: Neighbour sends noise complaint in a note after grandparents care for kids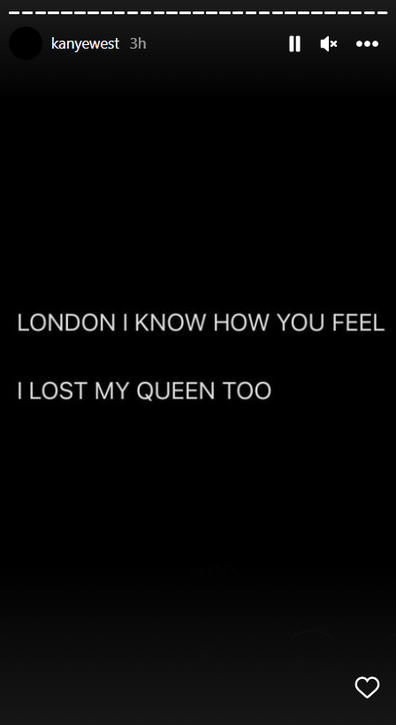 READ MORE: Palace's warning about The Crown ahead of 'damaging' season
West was likely taking the chance to poke fun, rather than share a heartfelt message to the UK, royal family or other monarchists, but nevertheless, the post remains off-kilter for him.
It appears he is more likely lamenting the end of his relationship with his wife of six years, Kim Kardashian, who filed for divorce in February last year.
Since the filing, the pair have had a messy split, thanks to West's famous social media posting sprees and harassment of Kim and her ex-boyfriend Pete Davidson.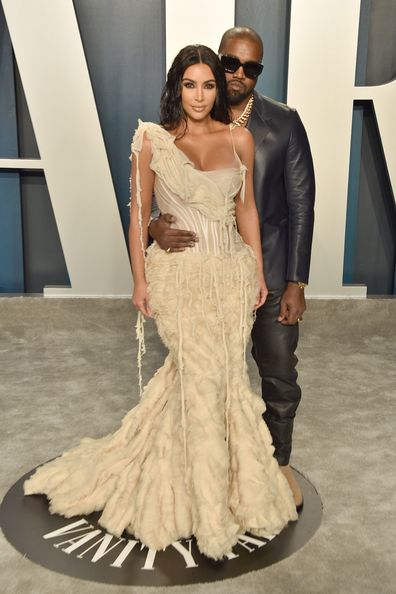 For a daily dose of 9Honey, subscribe to our newsletter here
Kardashian and West share four children: North, nine, Saint, six, Chicago, four, and Psalm, three.
The children have been a major issue in their divorce suit, with West recently revealing he had to "fight" to have any kind of say about their upbringing.
"I do have a voice, but I had to fight for it," the 45-year-old said in an interview with Good Morning America.
"I'm their dad. It has to be co-parenting. It's not up to only the woman. Like, men have a choice also. Men's voices matter."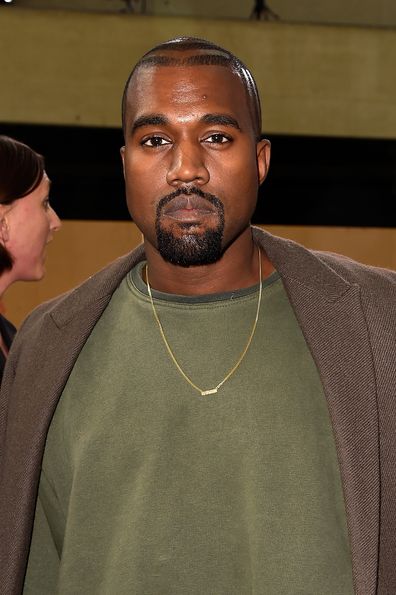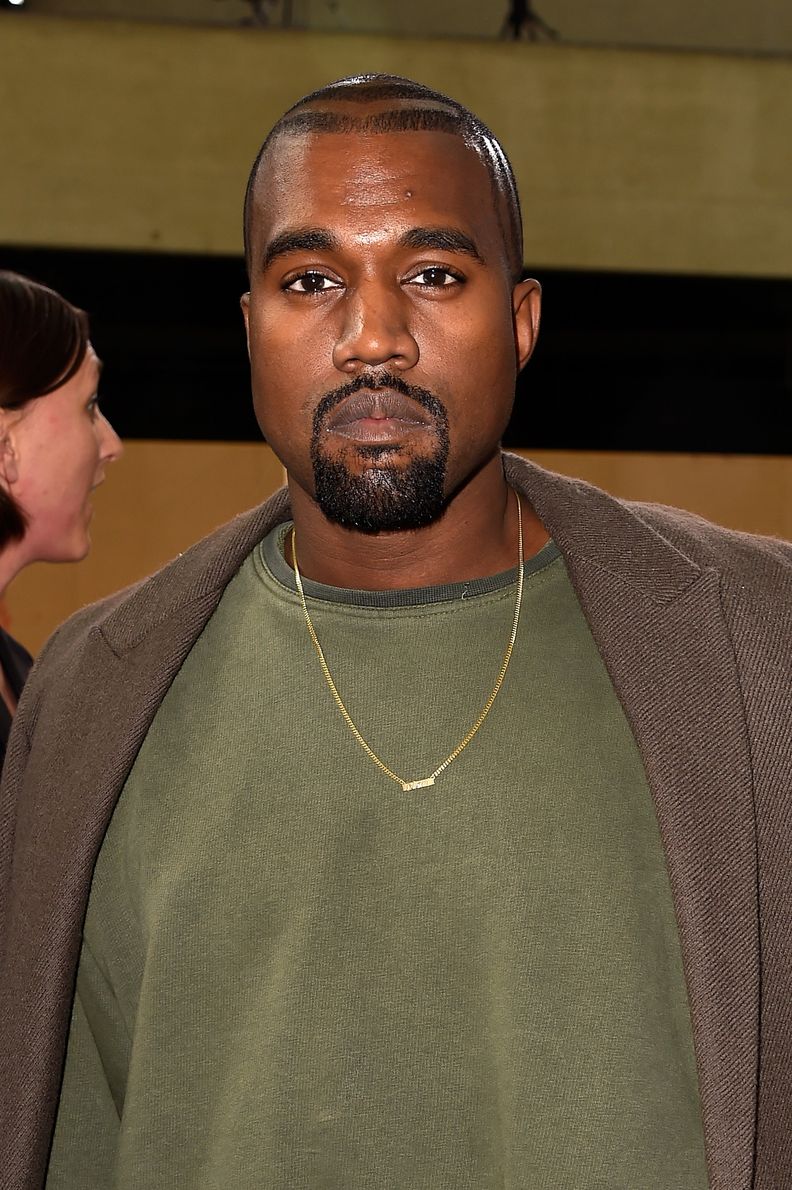 READ MORE: Ronaldo's girlfriend details 'shattering' tragedy
Surprisingly, West also took the chance to publicly apologise to Kardashian for his online harassment.
"This is the mother of my children, and I apologise for any stress that I have caused, even in my frustration, because God calls me to be stronger," he said.
"I need this person to be less stressed and of the best, sound mind and as calm as possible to be able to raise those children."