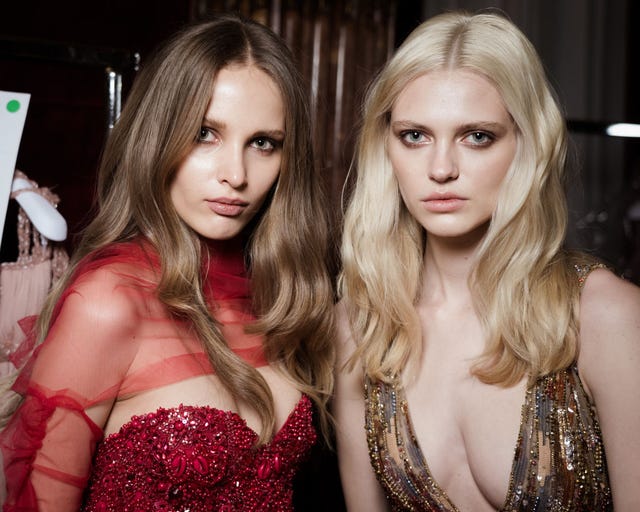 Francois DurandGetty Images
Frizz and I go way back. We've been friends, enemies, and long-lost lovers who are inevitably going to be reunited. I have more hair than I know what to do with, a curl pattern that won't form a spiral without a fight, which all equals huge amounts of frizz and flyaways. For a while, I settled into the thought that this was just going to be my life. But a little bit of research turned out one low-cost cult-favorite drugstore product: John Frieda's Frizz Ease Serum.
For people like me who crave hair hydration more than coffee, the blend of silk proteins and oils like argan, coconut, and moringa are basically a dream come true. It comes in two formulas, Original and Extra-Strength, and both are getting a makeover in 2022.
Before lovers of the old formula have heart attacks, hear me out! A re-formulation can be scary, but trust me when I say that this new version is even better than the original. It still has all that anti-humidity, smoothing, shining goodness we've come to know and love, but is now being made without D5 silicone, which can pollute water when you wash it out. In an effort to make the product even more planet-friendly, the new Frizz Ease Serum is also made with a recyclable carton that uses 50% less plastic, and is vegan-friendly, cruelty-free, and created without parabens, sulfates and phthalates.
For die-hard fans, you'll also be happy to know that the new formula was created to be used on both wet and dry hair, so you can style with more ease than ever before. I personally love to apply some to my strands before blow-drying, and then again when it's dry to smooth away any lingering flyaways. The result is smooth, non-sticky, shiny hair that looks runway-ready at all times. A win win all around.
This content is created and maintained by a third party, and imported onto this page to help users provide their email addresses. You may be able to find more information about this and similar content at piano.io