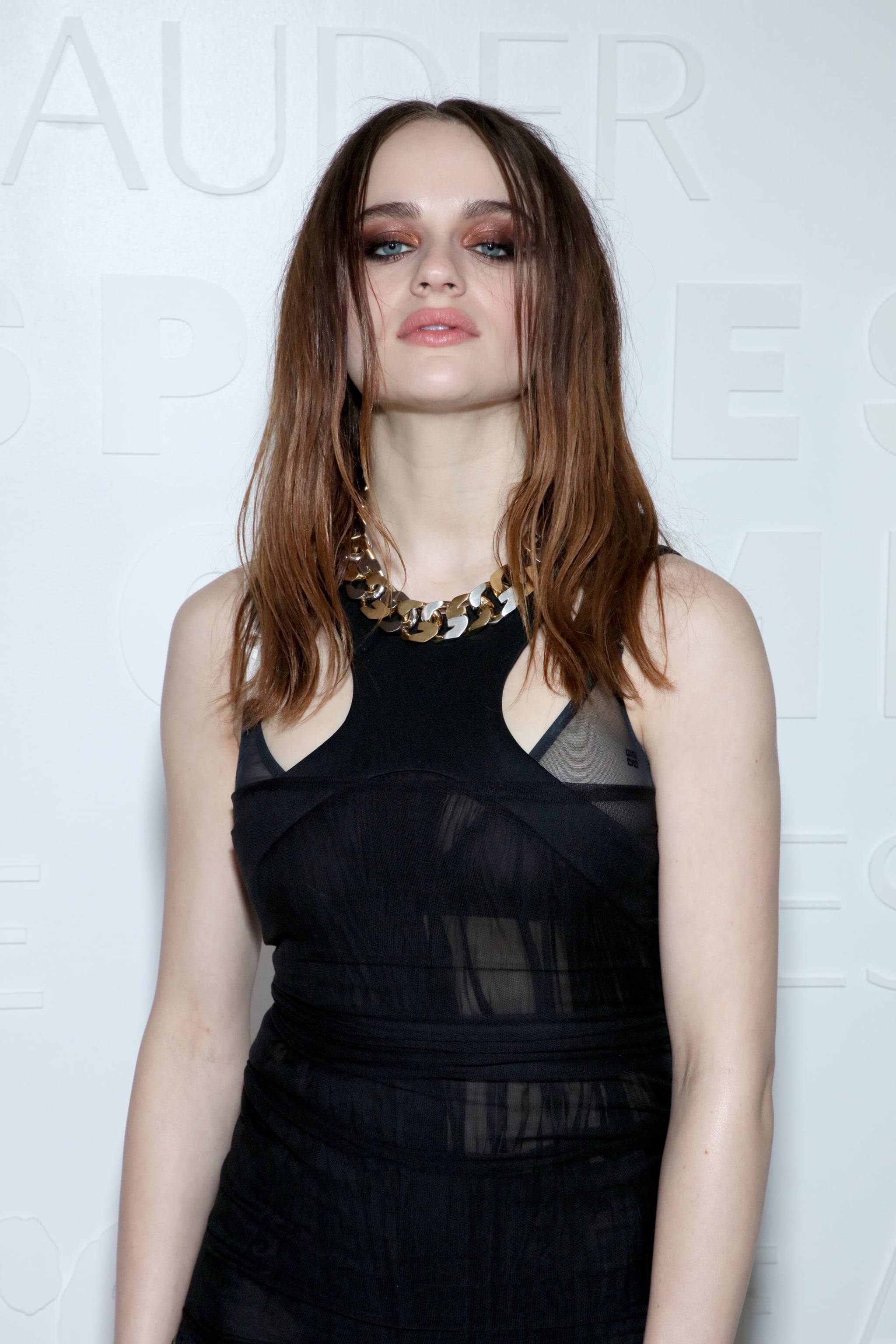 Image Source: Getty / Robin L Marshall
Craving an alternative to your usual cat-eye liner? Simply direct your attention to Joey King's latest look for all the inspiration you need. While attending Allure's A-List dinner event on March 15, the "Kissing Booth" star served up a sultry take on one of 2022's most popular makeup trends: "fishtail" eyeliner. Celebrity makeup artist Allan Avendaño executed King's look, giving her a metallic smoky eye with shimmery gold, copper, and brown shadows before drawing two precise and parallel wings of liner from her outer corner — one extending from the top lash line and one from the bottom. Both wings were pin straight and accentuated her cheekbones.
Fishtail eyeliner gets its name from the abstract fish-like shape it creates; your eyes are the body of a fish, while the double liner mimics a tail. Celebrity makeup artist and Maybelline New York ambassador Keita Moore previously told POPSUGAR how to re-create the "unique and unusual but very lovely" makeup technique. "You can achieve it by doing a top wing liner and at the wing, flick up. Then do a bottom wing liner, and flick it down," he says. He suggests using a fine-point liquid eyeliner for the best results.
King's fishtail eyeliner is the latest addition to a long history of chic beauty moments through the years. Most recently, she got engaged to film producer Steven Piet while rocking an edgy black manicure with a gold flame-like design — quite the unexpected alternative to the classic french, if we do say so ourselves. The month before that, she gave the "banana" eyeliner trend a whirl with a layered neon makeup look for the premiere of her latest film, "The In Between." Which makeup trend will she try next . . . perhaps floating eyeliner?