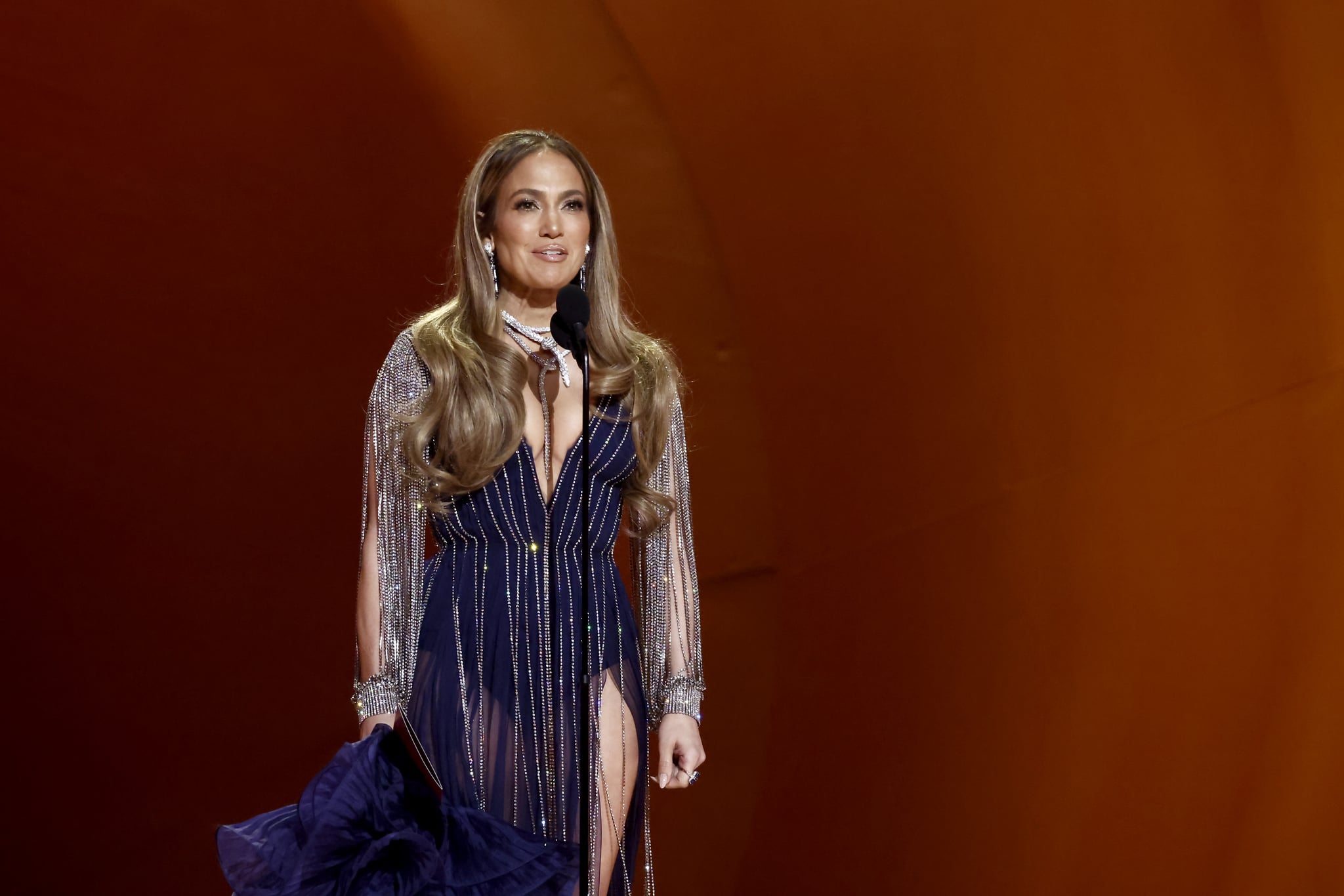 Image Source: Getty/Emma McIntyre / Staff
No, your eyes are not deceiving you: that was definitely Jennifer Lopez-Affleck in a glazed-doughnut manicure you just saw on your Instagram. On Mar. 18, the star attended the launch party in Beverly Hills for her new Revolve foot-wear collection, but her gorgeous nail look stole the show.
For the look, which was done by Tom Bachik, Lopez-Affleck's nails were filed into an oval shape and kept a short length. Opting to stick to the traditional version of the trend, her nails were painted a sheer, jelly-pink color. Then, instead of just a shiny topcoat, a light layer of silver chrome powder was applied, which provided an iridescent "wet" finish to the manicure. No art or appliqués were added, making this a true glazed-doughnut manicure.
Glazed-doughnut nails have become a certified beauty trend after Hailey Bieber revealed them as her go-to nail look in 2021. Other variations of the trend have included everything from glazed-doughnut french manicures to chocolate-glazed doughnut nails. It is now hailed as the perfect cross between minimal "clean girl" nails and more maximalist nail designs.
Lopez-Affleck is known for her love of more subdued and classic hair, nail, and makeup looks, so it's no surprise that she's the latest to try the glazed-doughnut trend. Other celebrities like Vanessa Hudgens, Anne Hathaway, and Kate Hudson have all been seen in the manicure — if you're looking to try it for yourself, you will be in very good company. Take a closer look at the star's nails below.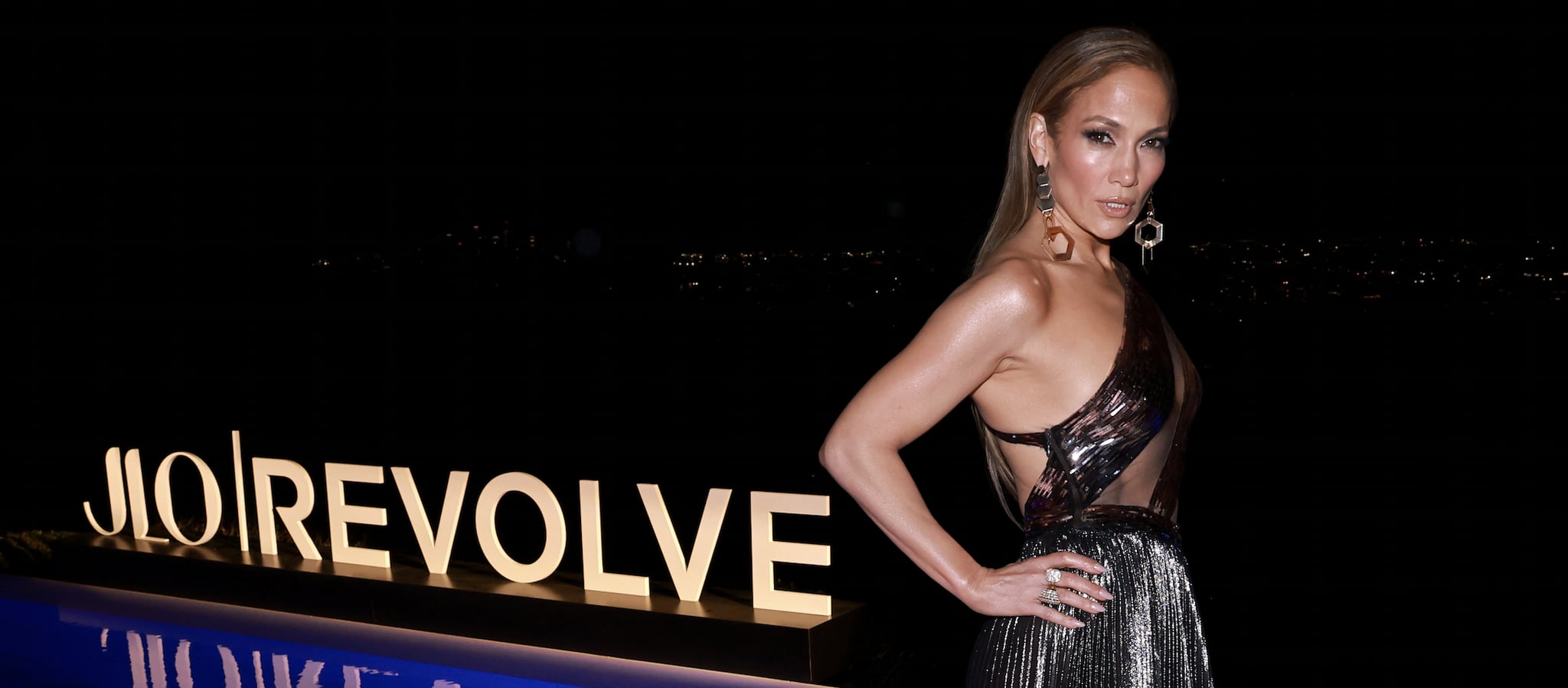 Image Source: Getty/Matt Winkelmeyer / Staff