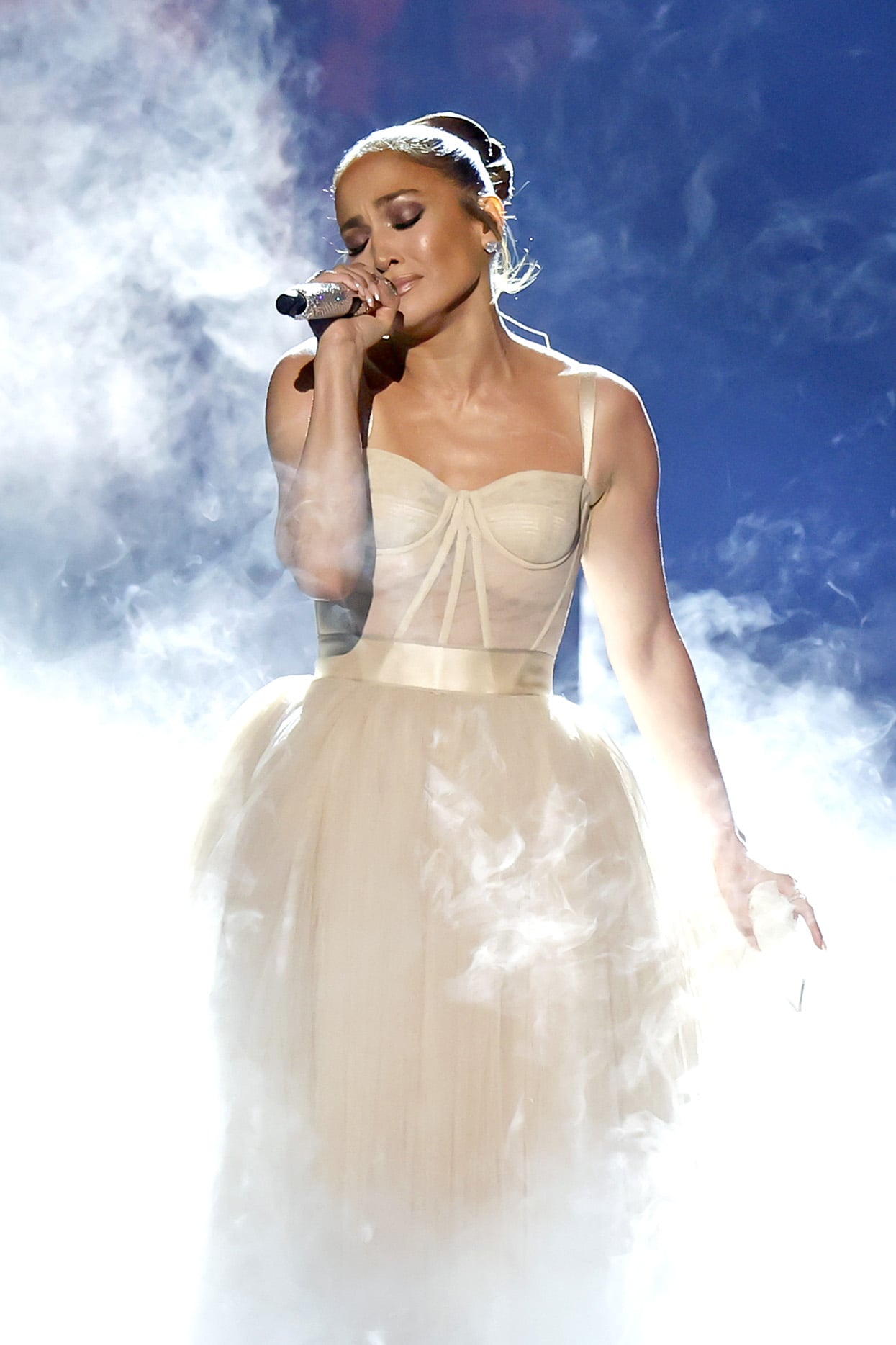 Image Source: Getty / Frazer Harrison
A year after steaming up the American Music Awards with Maluma, Jennifer Lopez returned to the ceremony on Sunday to perform another song from the Marry Me soundtrack. This time around, J Lo looked like a blushing bride as she delivered an emotional performance of "On My Way" following the song's Nov. 18 release. As she belted out the heartfelt lyrics on stage, clips from the movie featuring Owen Wilson and Maluma played on screen.
Based on Bobby Crosby's graphic novel of the same name, Marry Me centers around Lopez's character — a superstar vocalist — discovering that her fiancé (Maluma) has been cheating on her with her assistant. She then ends up marrying a random audience member (Wilson) instead. The rom-com is set to hit theaters on Feb. 11, 2022, but in the meantime, you can check out J Lo's AMAs performance below.