Nobody puts Baby in a corner ― or, as it turns out, a second-rate sequel.
Though Grey assured fans the movie was "definitely happening," she nonetheless stressed they shouldn't hold their breath for its release date given the measures she and the creative team were taking to ensure its cinematic merit.
"We're not giving up any dates at the moment because … really, what I'm doing, my whole job with this is to get it right, get it really right, in Patrick's honor, in honor of all of the fans' relationship with the movie," she said. "If you're going to do that movie again, it has to be right."
Noting she would "refuse to do [the movie] unless it's perfect," Grey added, "I'm doing my very best to make sure we honor it."
Nonetheless, she stopped short of specifying how the film would pay tribute to Swayze, who died in 2009.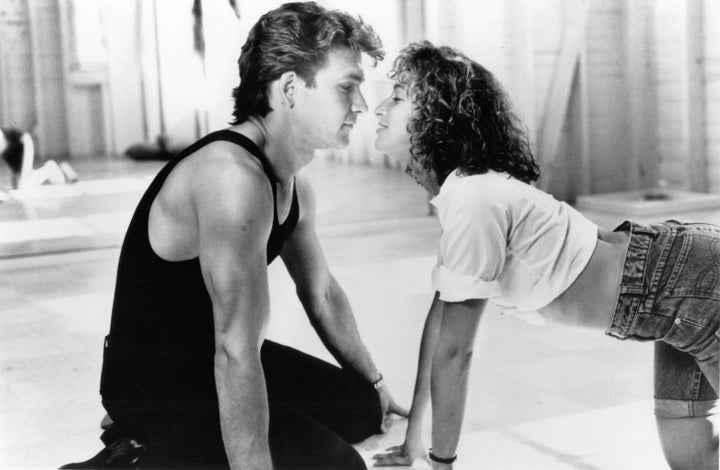 For the uninitiated, the original "Dirty Dancing" followed a shy teen, Frances "Baby" Houseman (played by Grey), who falls in love with a hunky, rough-around-the-edges dance instructor, Johnny Castle (Swayze), while vacationing at a Catskills resort in 1963.
Directed by Emile Ardolino, "Dirty Dancing" overcame a budget of just $5 million and less-than-stellar reviews to rake in more than $218 million at the global box office. It also put Swayze and Grey on the Hollywood map.
While its 1980s versions of '60s-era fashions are questionable, the film has remained entrenched in pop culture thanks to a forward-thinking take on abortion rights and its depiction of social class prejudice, among other hot-button issues.
Plans for a new "Dirty Dancing" sequel starring Grey were announced nearly two years ago. It will be the second attempt at reviving the franchise after 2004's "Dirty Dancing: Havana Nights," which featured a cameo by Swayze and little else of significance.
The new film will feature a screenplay by Mikki Daughtry and Tobias Iaconis, with Jonathan Levine attached to direct.
Interestingly, the "Dirty Dancing" sequel is one of several films connected to Swayze currently in development. Last year, Jake Gyllenhaal signed on to star in a remake of 1989's "Road House," in which Swayze played a bar bouncer with a mysterious past who saves a small Missouri town from a corrupt businessman.
And earlier this month, Channing Tatum confirmed to Vanity Fair that his Free Association production company had purchased the rights to the 1990 romantic drama "Ghost," which starred Swayze, Demi Moore and Whoopi Goldberg.
Watch Jennifer Grey's "Good Morning America" appearance below.