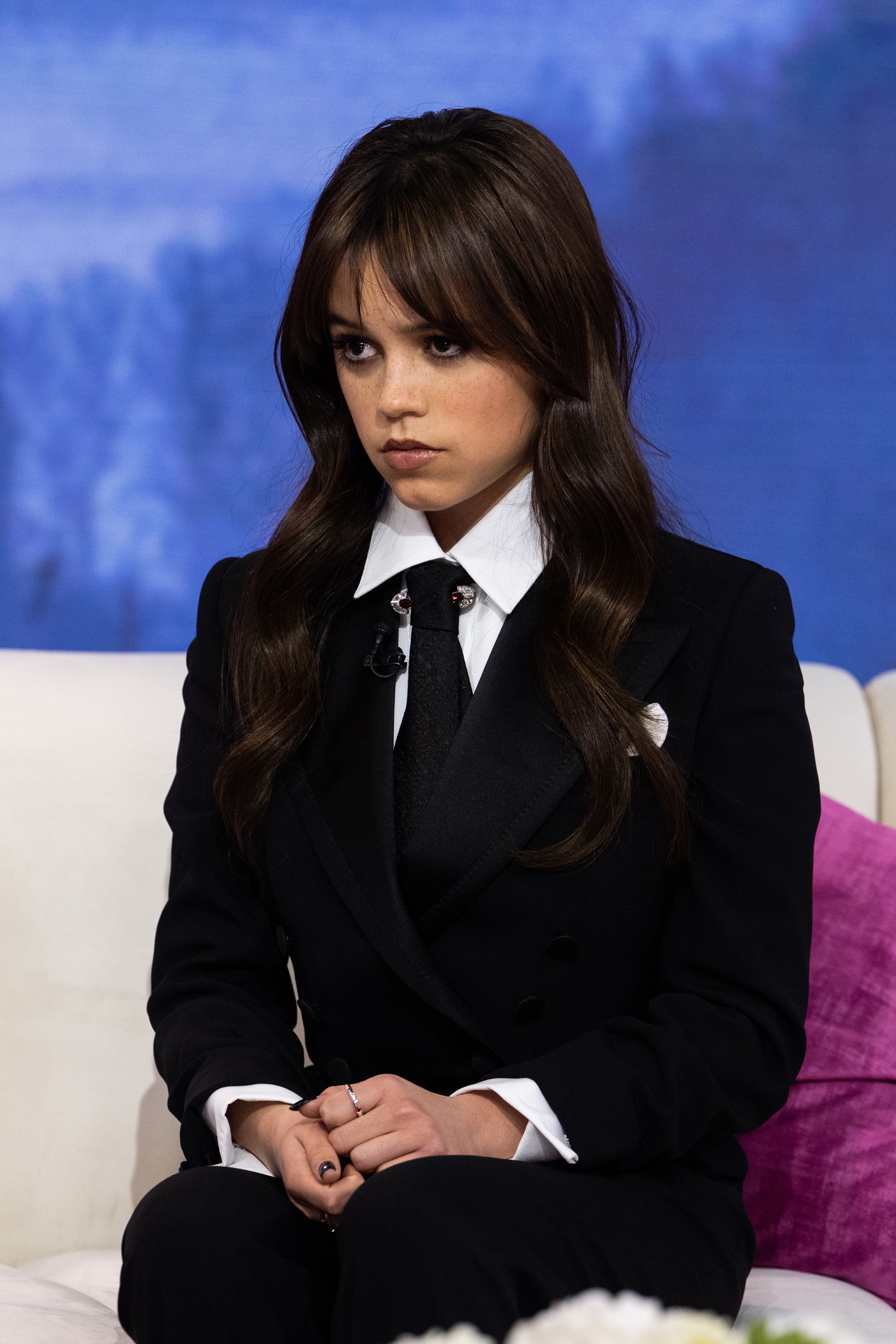 Image Source: Getty/NBC / Contributor
Jenna Ortega is fully in her Wednesday Addams era, and the looks just keep on coming. The "Wednesday" actor was spotted in a "grunge schoolgirl" ensemble via Instagram on Dec. 5. The star of the show? Her "marinated" makeup.
Ortega's makeup artist, Allan Avendaño, posted a behind-the-scenes picture of the actor after getting her ready for a Netflix press day. Her look was the epitome of Tumblr makeup: hydrated skin, a moody, mauve lip color, and a smudged smoky eye. As for the rest of Ortega's look, she wore a messy high ponytail, "black-glam" nails (using Aprés's Birnam Wood Nail Polish ($15)), and a three-piece black-and-white suit that would undoubtedly get Wednesday's stamp of approval.
Fans of the Netflix show have been making it a point to dissect every one of Wednesday's — and subsequently, Ortega's — beauty looks since the premiere. Searches for Wednesday Addam's lip color spiked on social media, immediately causing it to sell out. (Spoiler alert: it's MAC Cosmetics's Nightmoth Lip Pencil ($21) mixed with a clear balm.) Needless to say, there is now a giant spotlight on Ortega as she navigates this new chapter as a beauty and fashion icon. If this, and any of her past looks, are any indication, you'll be in for a fun, well-dressed ride.
Take a closer look at Ortega's makeup ahead.