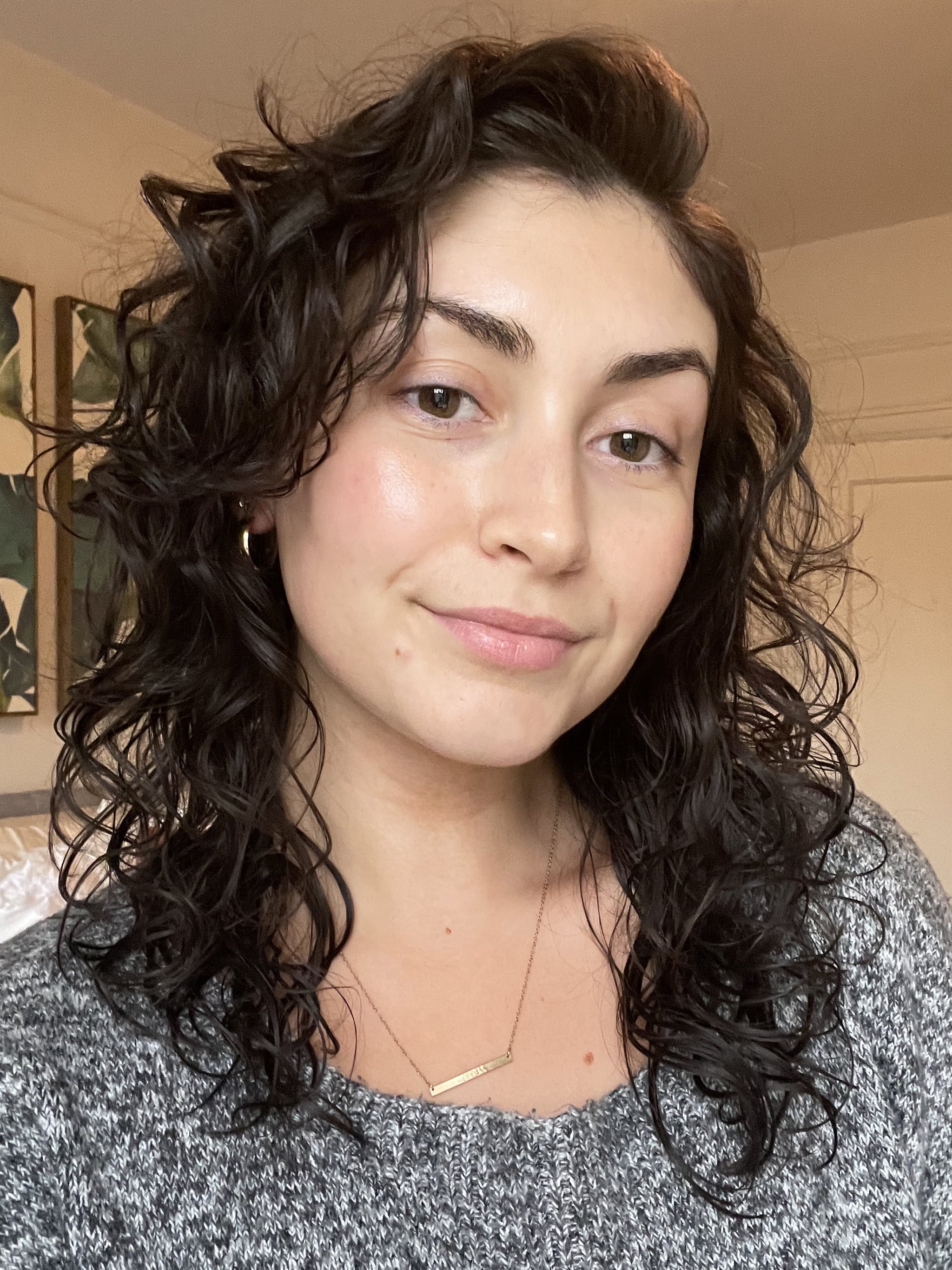 The "pixie diffusing method" for curly hair is trending on TikTok.
The hair-drying technique uses a blowdryer, diffuser attachment, and a few styling products.
See one editor's before and after photos from trying the pixie diffusing method.
I'm a sucker for a good beauty hack — especially when it comes to hair. I think it's because my own hair-care knowledge is so elementary that whenever I see someone on my TikTok FYP schooling me on how to do something better, I'm mesmerized. So, naturally, when I came across the "pixie diffusing" method for curly hair, I instantly bookmarked it for later.
Like many others on TikTok, I used to think I had straight hair but discovering the curly method and learning how to plop my hair properly changed that. Even still, I've yet to nail down the best hair-care routine for my hair type. My mom and sister both have extremely curly hair and know exactly how to style it, but mine has always been stuck somewhere between wavy and curly (but only on a good day if the mood is right, and so on). Even when I did dedicate the time to scrunch and plop, I was always plagued with so much uncontrollable frizz.
But the tutorial for pixie diffusing seemed different. The user explaining how to do it mentioned that she too thought she had straight hair until unlocking this new hairstyling method. She also addressed the frizz factor and gave such a great step-by-step that I knew I needed to give it a try.
After washing and conditioning my hair as usual, I followed the tutorial for pixie diffusing, which starts with applying your styling products to sopping wet hair (similar to the plopping method). I chose to scrunch the Living Proof Curl Definer Conditioning Cream ($34) into my ends. Next, it's time to grab your hairdryer with a diffuser attachment and start drying, so I grabbed my Dyson Supersonic Hair Dryer ($400).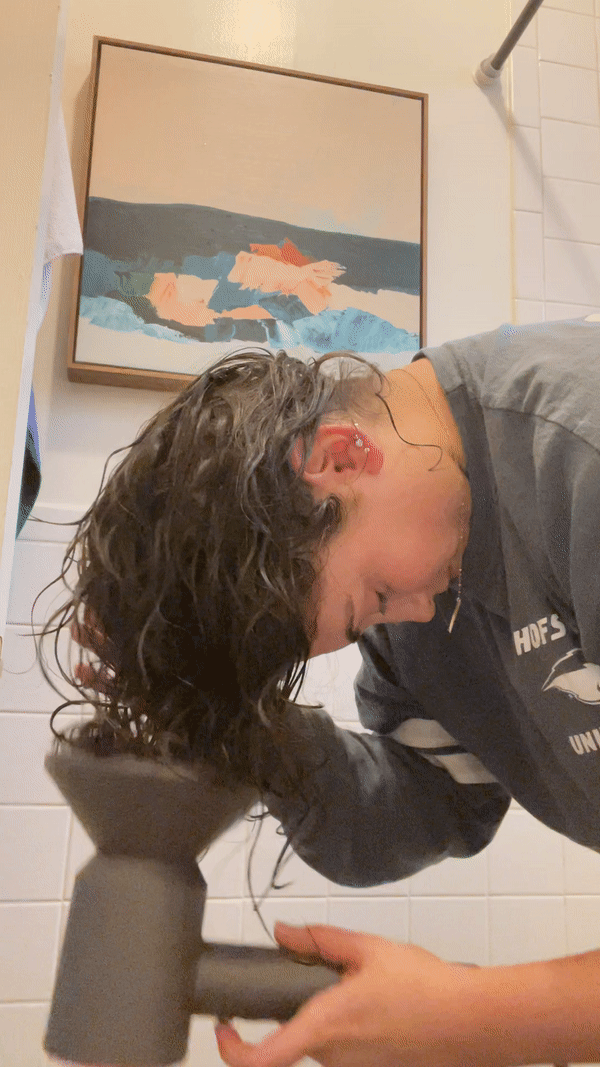 The way you diffuse your hair with the pixie method is what's important: with your head upside down, gently gather the hair into the bowl, turn the hairdryer on low (both in speed and heat), and hold. Before moving on to a new section — or moving the hairdryer at all, for that matter — you switch the dryer off again. I repeated that process on my entire head, and although it was easy, it was pretty time-consuming. My arms started to fall asleep after a few sections.
Once you've dried your ends to about 80 percent, you move your head around and dry your roots on each side to help encourage movement. She also said this helps with volume at the crown of the head, which is something I always struggle with when I style my hair curly. I did that for another three minutes before flipping my hair back. I don't know what I was expecting when I flipped my head back over, but it wasn't as much volume and definition as I saw. At this point, I was at it for about 15 minutes — longer than I typically like to spend drying — but that made it worth it.
Throughout this entire process, it's important to be gentle and touch your curls as little as possible — this helps them form while also cutting down on frizz. After your hair is sufficiently dry, it's time to scrunch. Apparently, this step helps break up any coating from your styling products on your hair. (I'd never thought of scrunching after my products were already in, which may explain why my curls are occasionally stiff. The more you know.)
I used the Gisou Honey Infused Hair Oil ($46) to help with the scrunching process and reduce frizz. Scrunching and shaking out my roots took another five minutes. (Now we're up to 20 minutes in total for anyone who's counting.)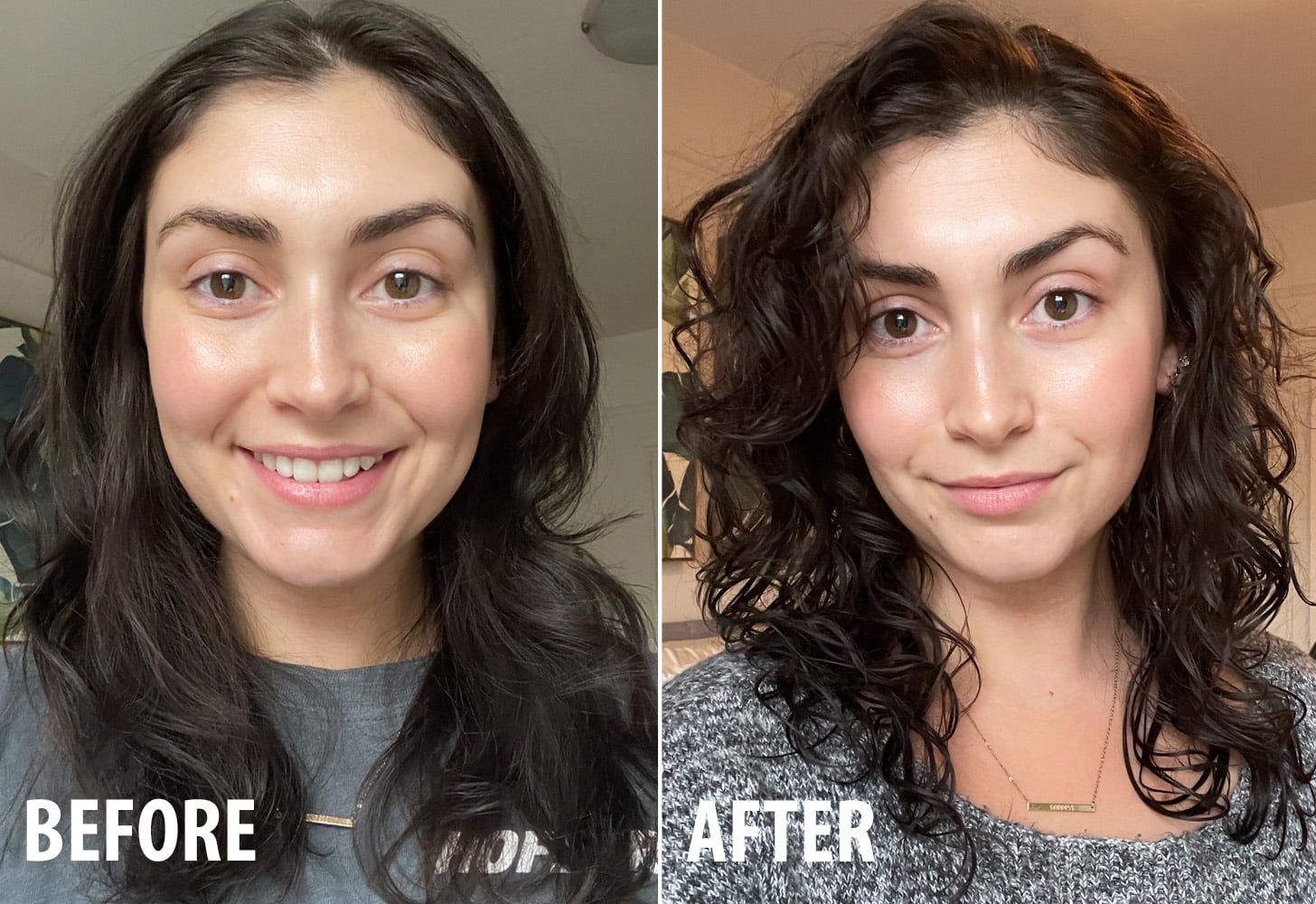 Albeit tedious, pixie diffusing worked better on my hair than any other curly hair method I've tried. The proof was in my defined, voluminous, and most importantly for me, frizz-free curls. Despite using a curl cream, my hair felt soft to the touch and moveable and there was little to no frizz visible — something I truly didn't think was possible. If you have the extra little bit of time to use the pixie method to dry your hair, I can't recommend it enough. I feel like I finally cracked the code for how to dry my curly hair once and for all. (Or at least until a new hack comes up on my FYP.)
Image Source: POPSUGAR Photography / Jessica Harrington