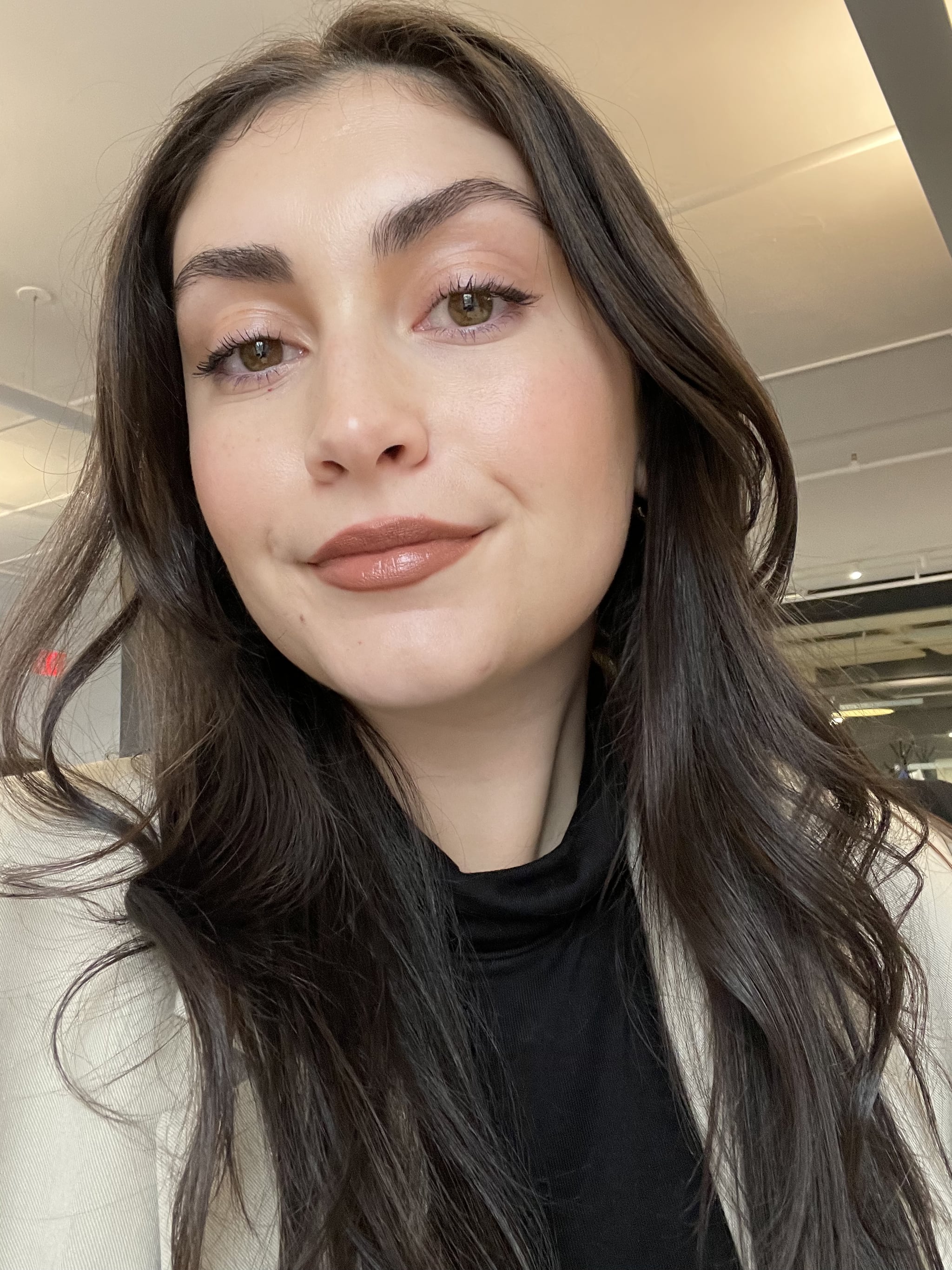 A new lip-lining makeup hack has popped up on TikTok.
The technique involves drawing an oval in the center of your lips.
Our editor tested the oval lip-lining hack to see if it's worth the hype.
Over the last year, I've fallen in love with lip liner all over again thanks to TikTok. Admittedly, I didn't really use it for years, but then I saw so many lip-lining hacks on the video-sharing app that I knew I needed to pick the pencil back up. I've tried almost every one — from the "lip flip" to "gym lips" and "siren lips" — but recently I stumbled on a new trick that grabbed my attention: "oval" lip lining.
"Oval" lip lining is a new, subtler way to overline your lips. It helps keep the final result a bit more natural looking but still full and plump. The hack involves first drawing two dots — one in the middle of your cupid's bow and the second in the middle of your bottom lip. Then you connect the top and bottom points on each side, forming an oval in the center of your lips. It seemed simple enough, so I decided to try it out for myself.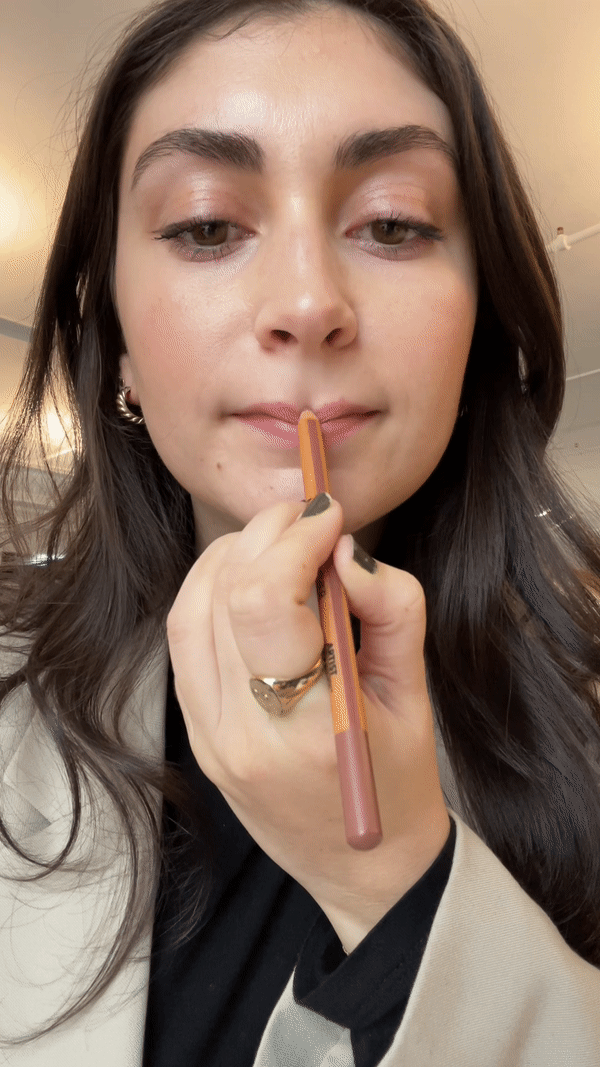 I grabbed my favorite lip combo at the moment for everyday wear: the Make Up For Ever Artist Color Pencil in Anywhere Caffeine ($22) (which just so happens to be a staple in Hailey Bieber's makeup routine) and the neutral-toned Merit Signature Lip Lightweight Lipstick in Slip ($26).
I made the two marks on my top and bottom lip using the liner, then connected the sides to form the trademark oval shape. At first, it looked a little weird to have just a large oval in the middle of my lips, and I was briefly nervous about the final result, but I stuck with it. I finished lining my lips as I normally do on either side of the oval, extending the line to the corners of my mouth.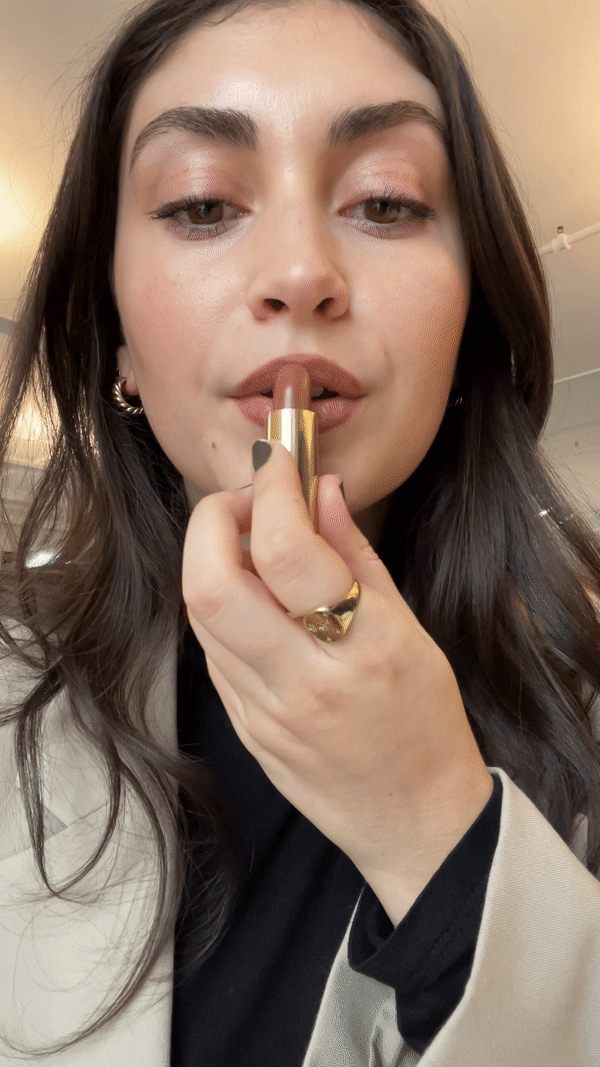 Once my lips were completely traced, I grabbed my lipstick without smudging or buffing in any of the harsh lines. I put on a heavy coating of the Merit lipstick directly from the bullet, which in turn blended everything together.
In the end, my lips looked much fuller than they usually do — even with the traditional application of liner. My upper lip in particular looked plump, and the hack took all of 15 seconds to complete.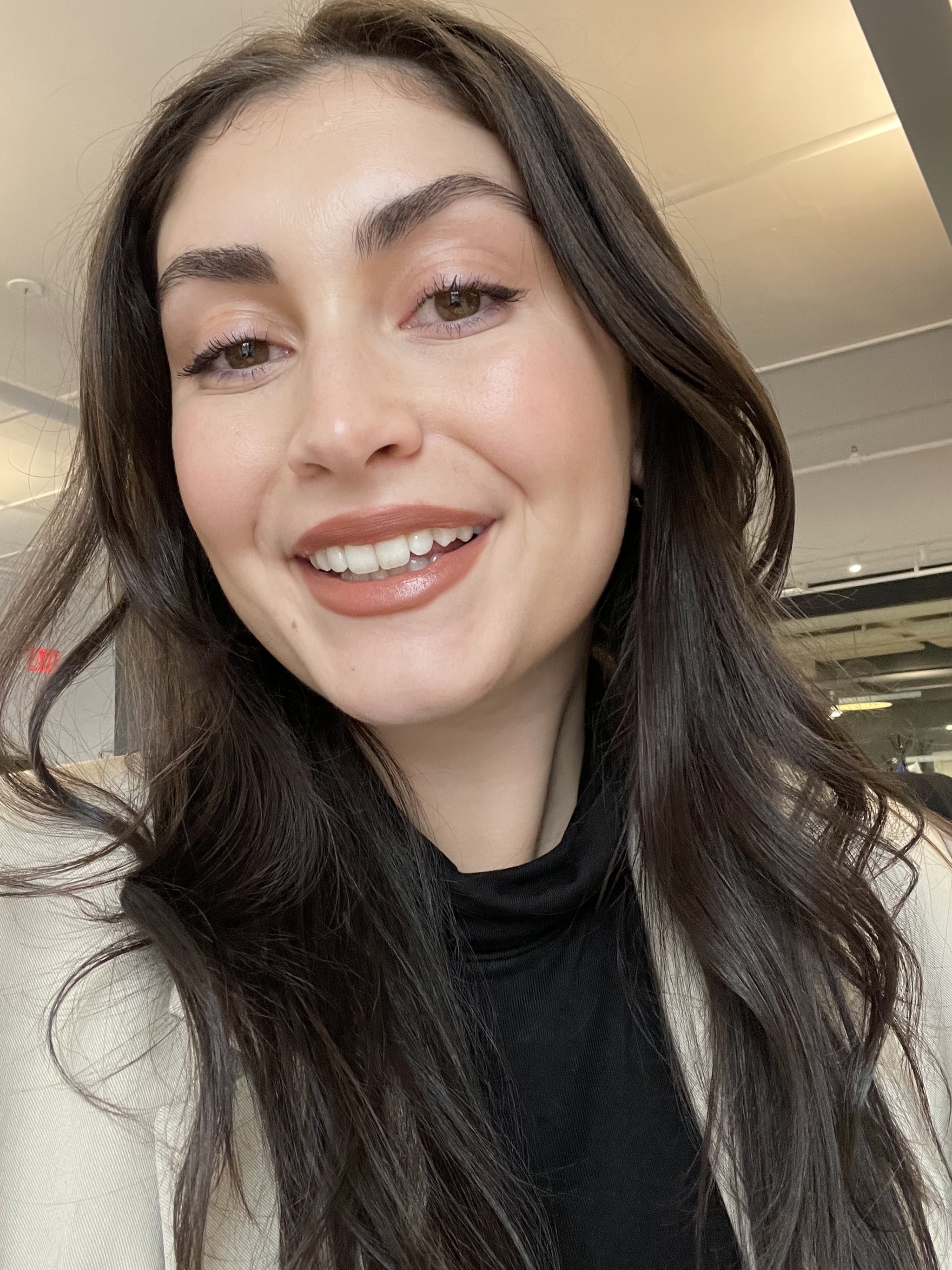 Image Source: POPSUGAR Photography / Jessica Harrington