Over the years, I've often come across a bag brand called F.timber, typically in department stores such as Parkson. Recently, though, the brand has been popping up on my social media feed too. Curious, I decided to look it up.
However, upon doing so, I realised there wasn't much about it online. Other than the brand being established in 1995, I had no idea about who founded it and what its growth story was.
Considering its elusiveness, I didn't expect to receive a prompt response from its director when messaging F.timber's Instagram page. Yet, that's exactly what happened.
A new generation
Introducing herself as Christine, I later learnt that this director is actually the daughter of the founders, Richard and Nancy.
According to Christine, her dad travelled excessively when setting up F.timber to source products ranging from women's handbags to school bags and even men's accessories.
"With his strong determination and through trial and error, he built this company from scratch," the daughter proudly shared.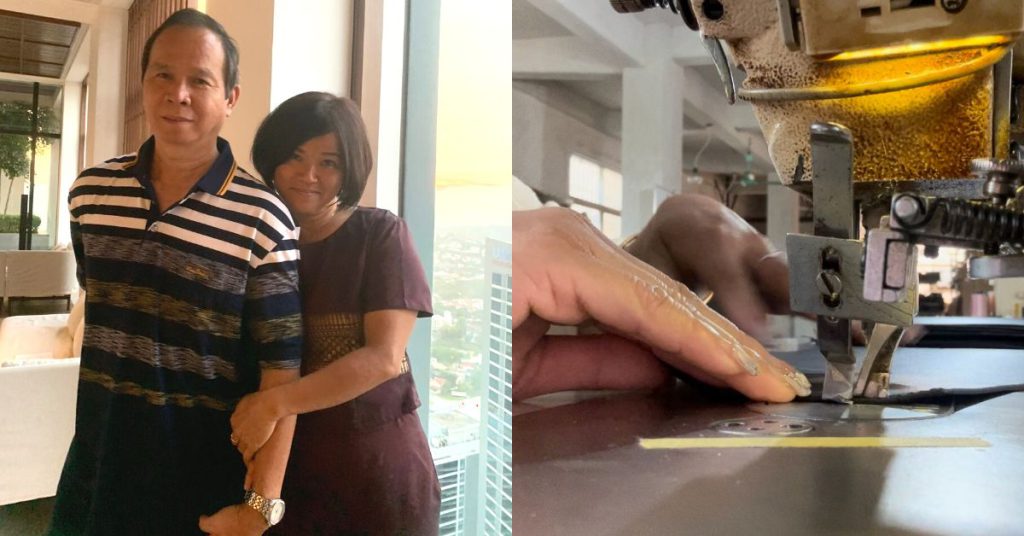 A few years after its inception, Christine's mother joined. The brand F.timber's name actually comes from her mum's love for nature. F.timber originally was Forest Timber, after all. According to Christine, many customers still remember them by the original Forest Timber name.
Back then, they were given an opportunity to have a short-term consignment at Sogo KL, a popular department store. As a short-term agreement, though, once the promotion ended, they would need to pack up and leave.
But things must have worked out, because Christine shared that at one point, the business was operating more than 50 outlets nationwide. She recalled her parents working hard every single day to ensure their business was on the right track.
"Back then, I dreaded school holidays and weekends because it meant helping out in the warehouse work," she explained. "I'd rather be at school!"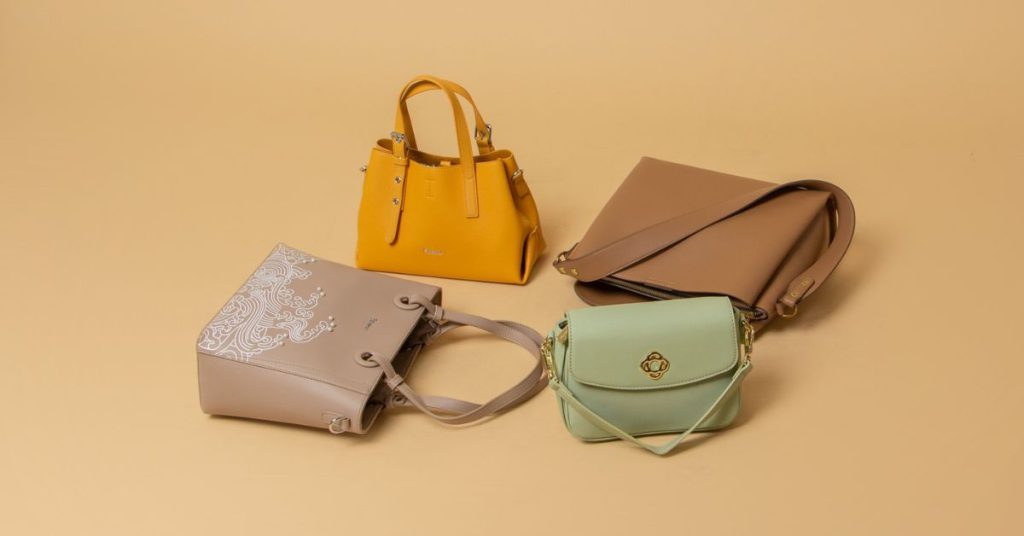 "I remember vividly if we needed to make deliveries of products to stores on weekends we had to sneak into the stores at customers' entrances (illegally) because the loading bays were closed during the weekends. It was very tense work and a lot of perseverance," she also revealed.
Things have changed a lot, though. At just 21, Christine decided to join the company as an executive. Now 30 years old, she's the director of the company.
"My parents decided to retire earlier last year; good for them," she said. "They totally deserve it."
A competitive industry
Back when F.timber first got its start, there were already a few notable bag brands locally. However, the brand believes it managed to set itself apart by focusing on delivering affordable luxury to its customers.
"We want everyone to possess amazing quality products without burning a hole in their pockets," Christine summarised.
According to Christine, the brand had minimum marketing efforts then, relying simply on the word of mouth of loyal customers.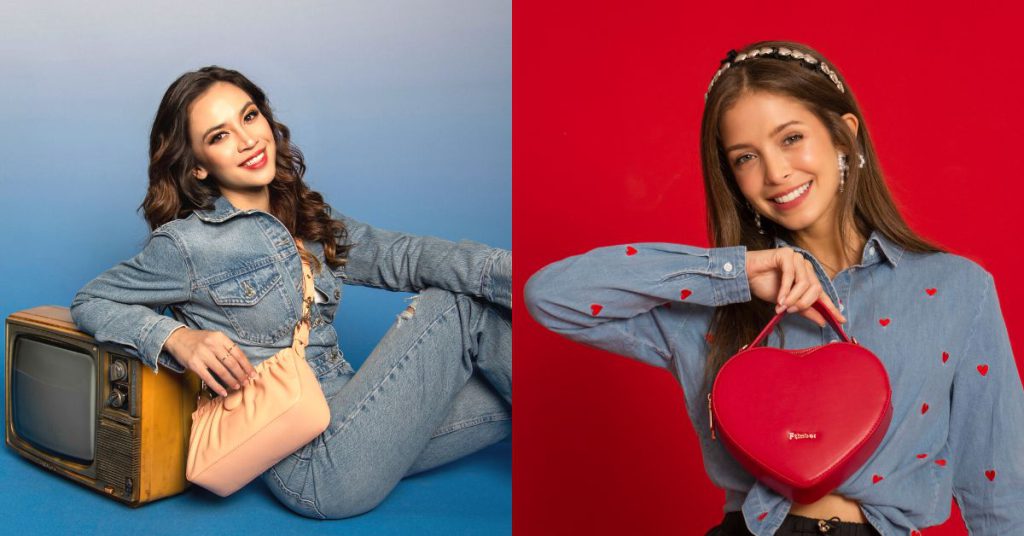 Today, F.timber still preaches the same ethos of providing affordable luxury to Malaysians, though its marketing tactics may have changed a little. I myself have come across quite a few ads on social media from the brand.
The digitalisation of the business was hastened by the pandemic, as many older businesses would relate.
Keeping up-to-date
F.timber offers a variety of different bag designs, from more casual totes to more feminine purses. Most of its products shy away from any garish patterns and designs, instead opting for a more subtle and classy look to reflect a more "luxurious" aesthetic.
Other than bags, F.timber also produces card holders and wallets.
For its bags, prices range around RM100, with its most expensive product being RM258, though that is a special collaboration item.
Compared to luxury brands, the pricing is, as Christine emphasised, rather affordable. Some comparable brands might include another homegrown brand, Tracey, which also has similar pricing.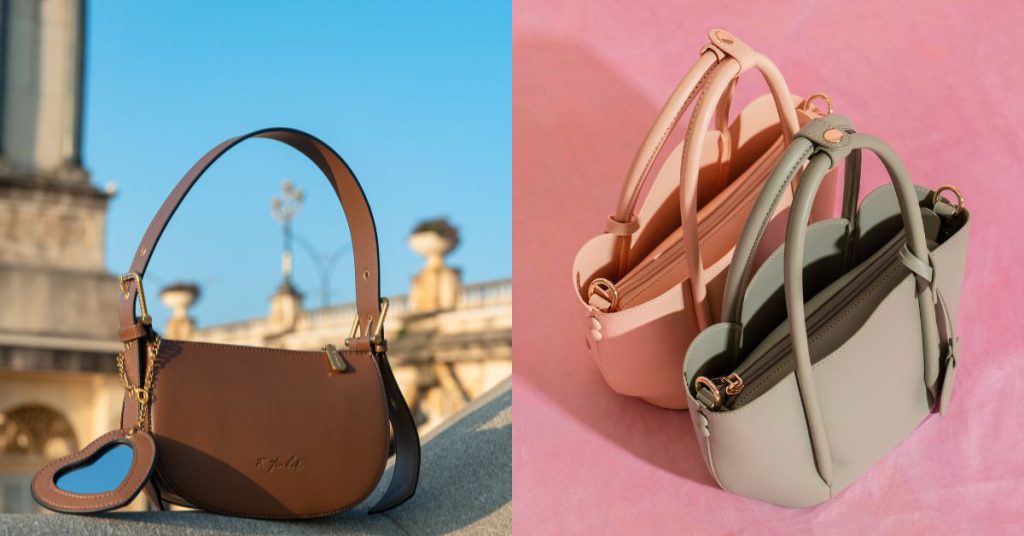 Both brands are also 100% vegan, which might contribute to the lower price point as leather is typically more expensive. 
While the designs are F.timber's, the products are actually manufactured overseas. The team works with factories that exclusively produce for them.
Nowadays, Christine works with her team to study the current fashion trends and create samples suitable for the local market. Then, they work with their R&D to make the final tweaks before sending it to production.
F for future
There's no doubt that this homegrown bag brand has changed a lot since the early days.
Change of hands aside, F.timber used to operate as a trading company, meaning it dealt with large orders to physical outlets.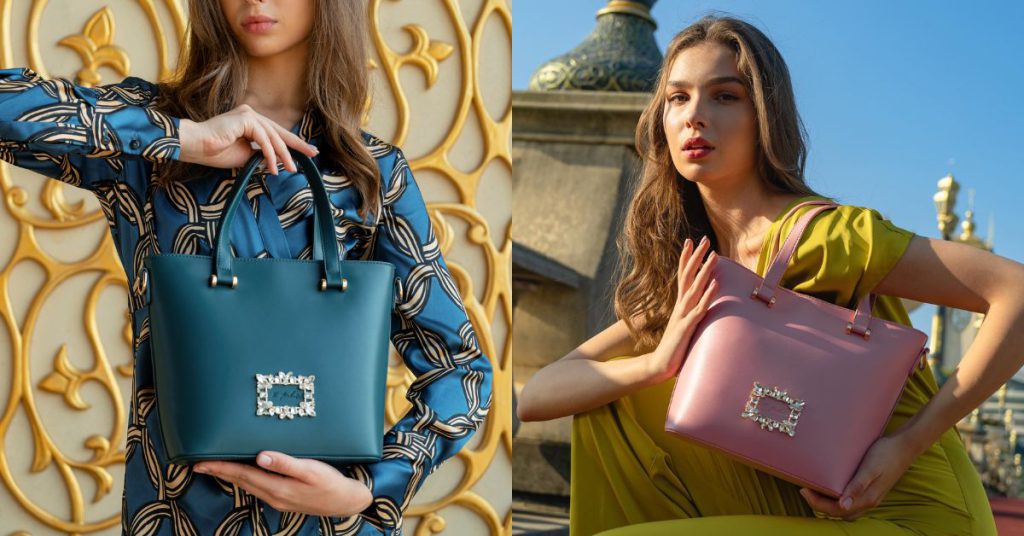 While its products can still be found in select outlets, the team is focusing more on its online presence via its website as well as its Shopee page. 
The team also aims to bring this Malaysian brand onto the global stage by opening up for international orders soon.
"In order to fulfil our vision of being one of Asia's top brands, we need to be seen more," Christine shared. "We have plans to participate in various exhibitions all over Asia and showcase our products to the rest of the world."
Featured Image Credit: F.timber