Fans are accusing Ellen Degeneres of "sexualising" Australian actor Jacob Elordi, after a discussion on the nude scenes he shoots for hit HBO series, Euphoria.
Elordi, who grew up in Brisbane, sat down with Ellen recently to discuss his star role on the successful series, and some tidbits about his life. But towards the end of the interview, Degeneres chose to shift the focus to some of the more provocative scenes he films on-set.
"You're naked a lot," Degeneres says to the 24-year-old. "How does that feel… When they write you into the script, do they say, 'Hey, how do you feel about being naked?'"
READ MORE: DJ Havana Brown remembers friendship with Shane Warne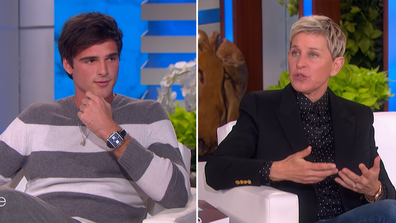 READ MORE: 'What flood-affected Australia needs is a morale-boosting royal tour from William and Kate'
Stumbling over his words a little, Elordi replies "You have no choice. It's like every single scene is like, 'He sleeps with this person, he does this with this person naked'."
Though he doesn't seem too annoyed by the nudity his script often asks him to do, Elordi does admit he's had scripts where nudity or partial nudity just doesn't seem necessary.
"I've done some movies where it's like… [my character] goes to the mall shirtless. And you're like, 'Why?'" he said.
To this, Ellen quips: "Well because look at you, that's why," which causes Elordi to blush, cross his arms and take a sip of his drink.
The audience immediately cheered, and once they quietened down, Ellen continued.
"But I just was wondering because… for women, I think they probably would ask a woman '[Do you] mind being naked on camera?'. I'm just wondering if they ask you, or if you just are surprised when you open the script."
For a daily dose of 9Honey, subscribe to our newsletter here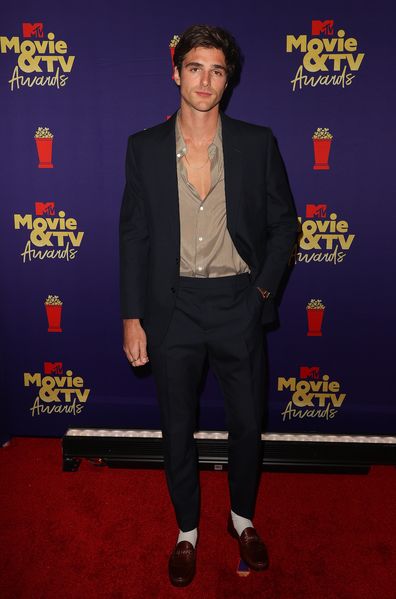 She quickly added: "And also, like you said, you're comfortable now 'cause you've done it enough?". Jacob nodded at this, replying:
"Well, I think on Euphoria it comes with the territory of the character.
"[Nate is] this ultra, macho, masculine jock. So those guys, I think, tend to get around pretty shirtless, so it's sort of ok."
Jacob also explained that the cast has an "intimacy coordinator" on-set, who he said was like a "second mother" and is always ensuring the cast are comfortable with the scenes they're filming.
READ MORE: Mick Jagger mourns 'greatest spin bowler ever' as famous faces pay tribute to Australian sporting legend Shane Warne
Despite these words from Elordi, fans have taken issue with Degeneres and her line of questioning.
In a reposted clip of the interview from Dear Media's Not Skinny But Not Fat Instagram page, fans claimed Ellen 'objectified' and 'sexualised' Elordi during the interview.
"It's sad because people shouldn't be sexualised like this. He seems uncomfortable," one person wrote.
Another added: "I don't love Ellen's objectification :/ felt kind of like 'Well what do you expect, you're hot, you'll be objectified' but IDK I could be adding a lot that isn't there."
"I've never seen Euphoria, but is it just me or is this almost sad, like, "please let me keep my clothes on…" a third commented.
Another called Degeneres' approach "creepy".
"its all fair in entertainment I guess, but Ellen's last statement is rather creepy if you change the context: 'Hot young women is interviewed by big-time tv host and has to talk about their bodies as objects and made to feel like they are being undressed with their eyes'," they wrote.
For a daily dose of 9Honey, subscribe to our newsletter here.