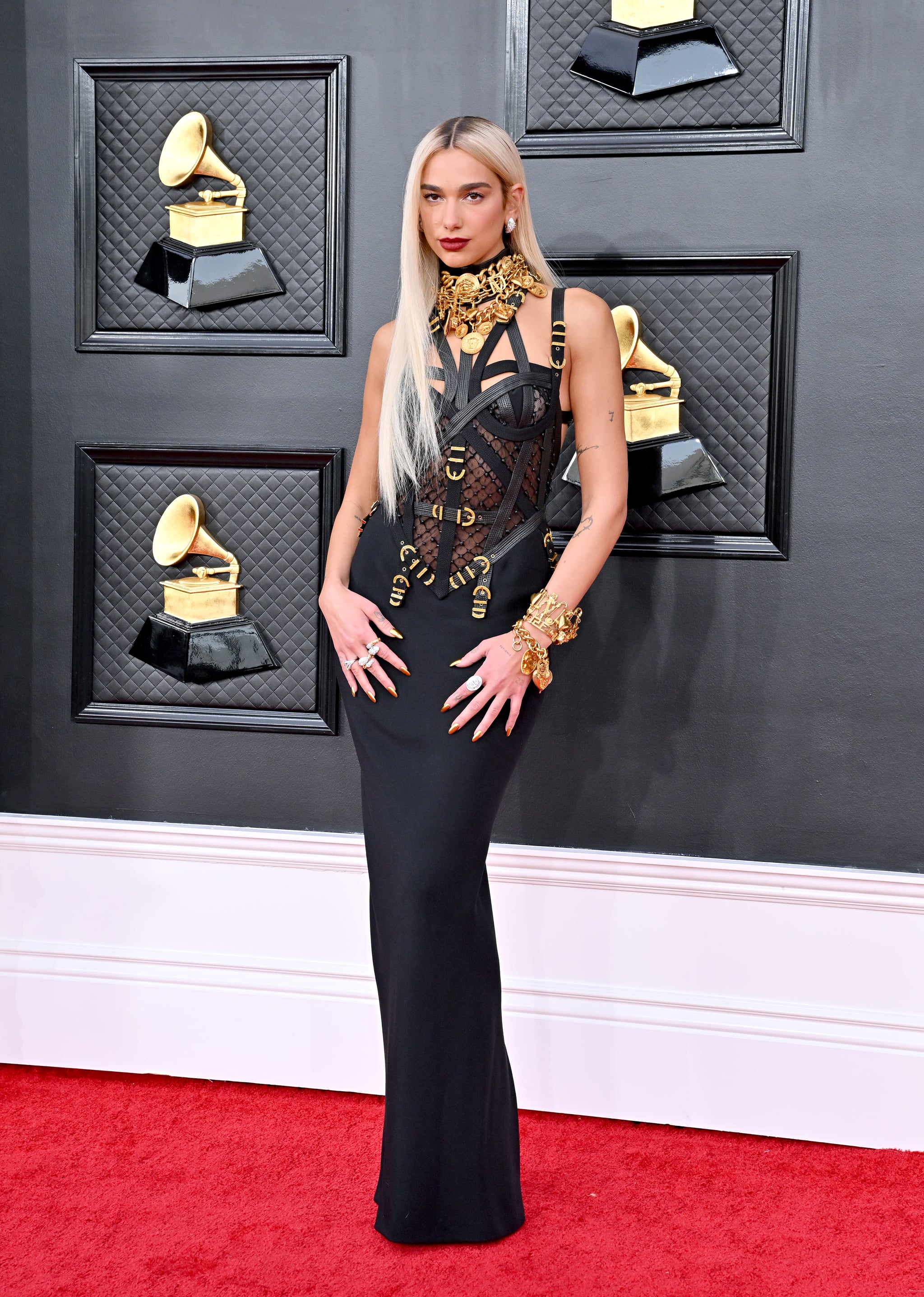 Image Source: Getty/Axelle/Bauer-Griffin
Dua Lipa's latest manicure is proving once more that she's the queen of nail art. The singer, who is currently on the European leg of her "Future Nostalgia" tour, has provided the world with endless beauty moments while entertaining thousands of people each night — no easy feat.
On April 26, during a yoga night and card reading with friends, Lipa gave fans a peek at her latest manicure: purple chrome nails. Lipa is no stranger to over-the-top designs (her lava-lamp nail art and "kawaii" nail look were ones for the books), but she kept this one fairly simple, opting only for the metallic finish. Ever the trendsetter, Lipa is still ahead of the curve — chrome nails have been trending for spring, with celebrities like Zendaya and Rihanna also putting their own spins of the manicure.
Lipa will undoubtedly continue to be a source of beauty inspiration as she continues her tour. She recently had all eyes on her as she debuted platinum-blond hair at the Grammys, and her love for eye-catching makeup runs deep. Take a closer look at Lipa's nails below.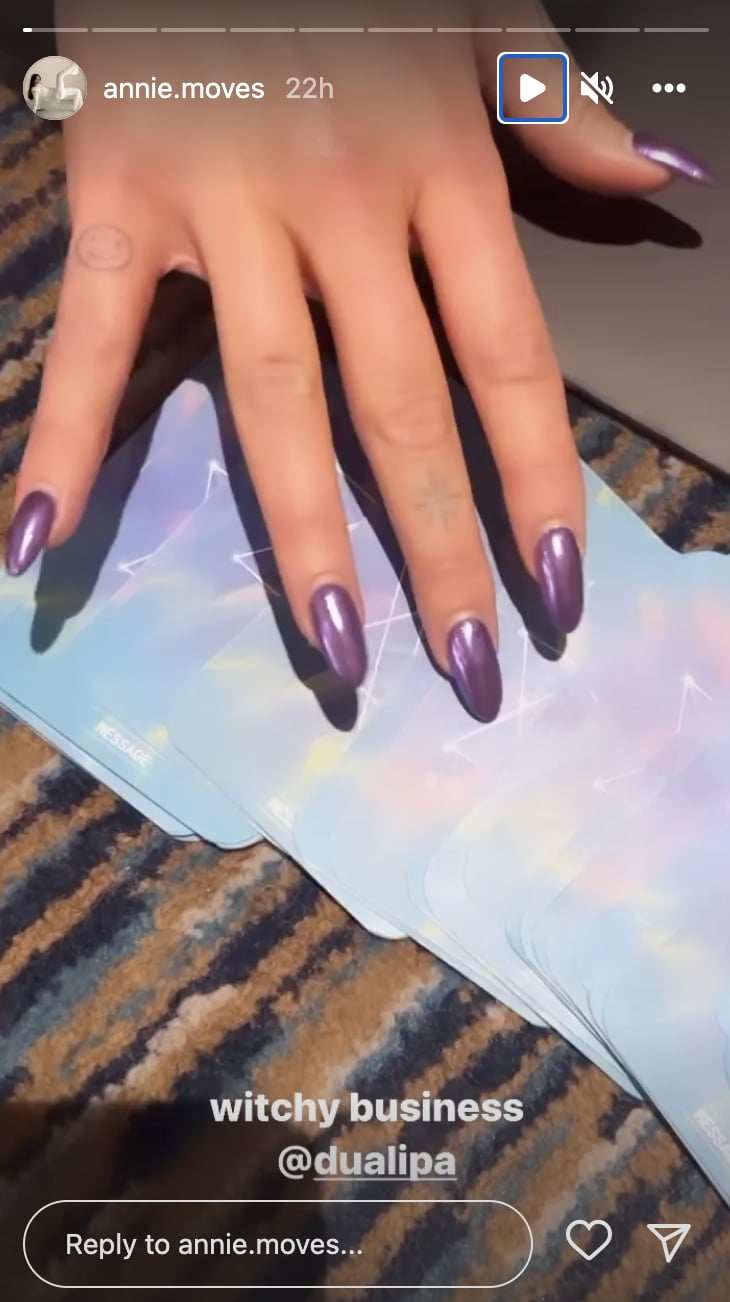 Image Source: Instagram User @annie.moves