Dr. Dre has opened up about a brain aneurysm he suffered last year, which had doctors seriously believing he would die.
The rap mogul appeared as a guest on the Workout the Doubt podcast, where he revealed that his condition was so bleak that doctors invited his family to the hospital to say their "last goodbyes".
Dre told the show's host Dolvett Quince that he was in the ICU for two weeks. No one was allowed visitors, because of COVID. But doctors made an exception for him, because they truly thought he wouldn't make it.
READ MORE: Actor Gary Busey charged with two counts of criminal sexual contact, police say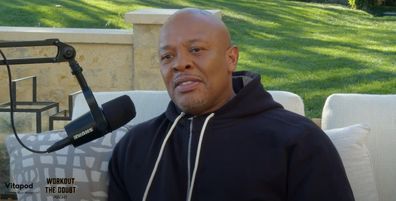 "They allowed my family to come in," he said. "I found out later, they called them up so they could say their last goodbyes because they thought I was outta here."
In January 2021, Dre was rushed to hospital after suffering a brain aneurysm. During his recovery time in hospital, he said he was watched around the clock.
"Because of what was going on in my brain, they had to wake me up every hour on the hour for two weeks to do these tests," he recalled. "basically looking like sobriety tests, like touch your nose, rub your heel on your calf and all that s**t."
READ MORE: How a single photo of Jennifer Lopez in a green dress kickstarted Google Images
Last year, Dre told the LA Times in an interview that the aneurysm came out of nowhere.
"It's a really weird thing. I've never had high blood pressure," he told the publication. "And I've always been a person that has always taken care of my health. But there's something that happens for some reason with Black men and high blood pressure, and I never saw that coming."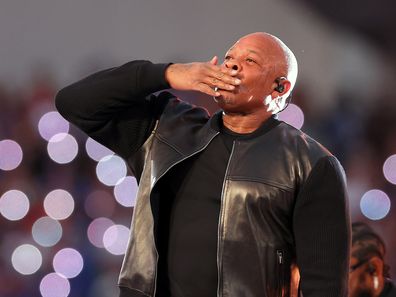 The prolific producer is widely regarded as one of the top earners in hip-hop and the music industry and is estimated to be worth US$800 million (approx. $1.03 billion).
While chatting on the podcast, Dre opened up about working on the upcoming Marvin Gaye biopic What's Going On.
READ MORE: Alec Baldwin says he was 'fired' from five projects after Rust shooting
"I think this is the next big thing for me, the Marvin Gaye movie," he said. "That's gonna go f***ing nuts."
He's producing the film alongside Jimmy Iovine and Andrew Lazar, while Allen Hughes is taking the reins as director.
For a daily dose of 9Honey, subscribe to our newsletter here.