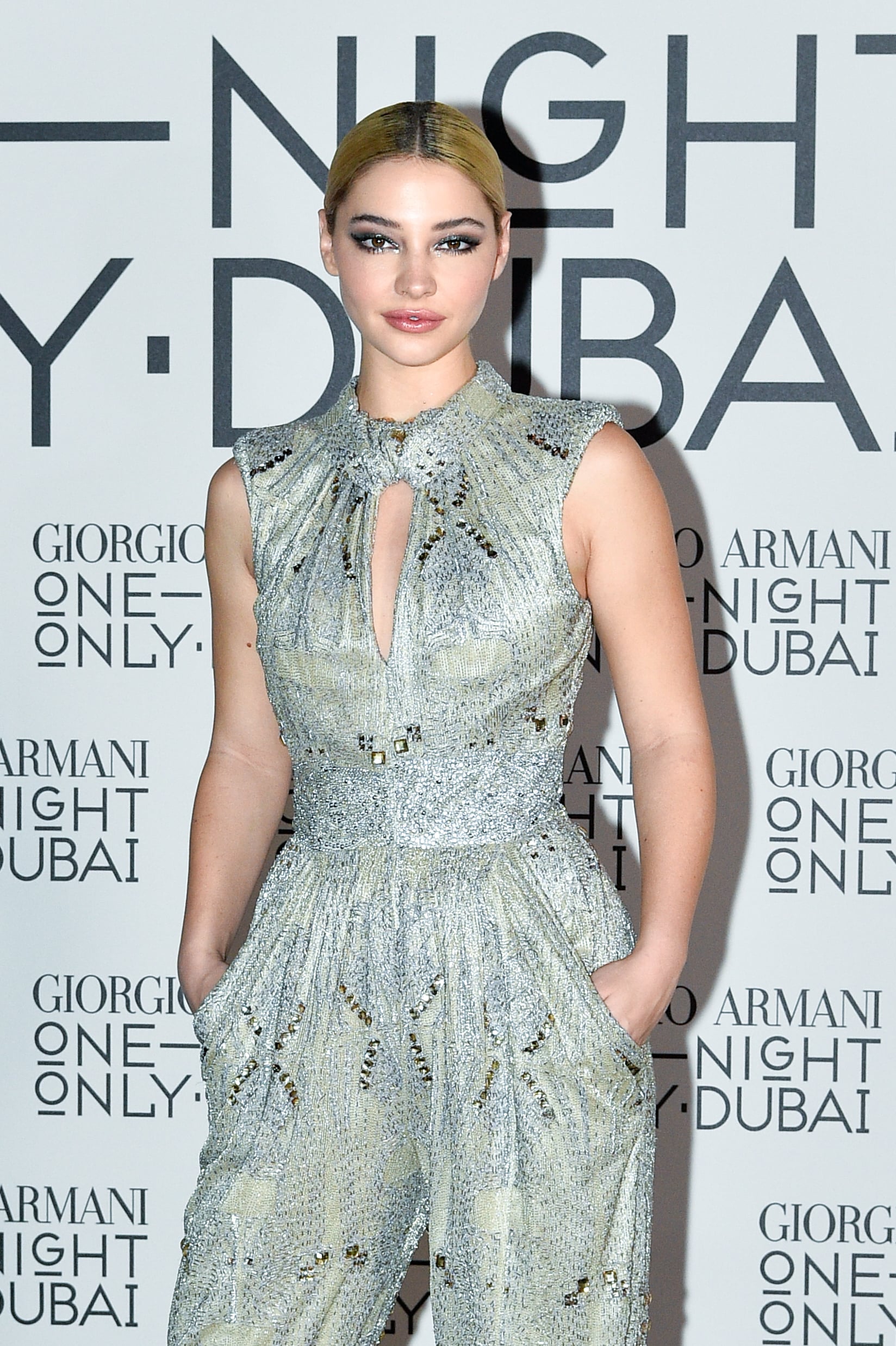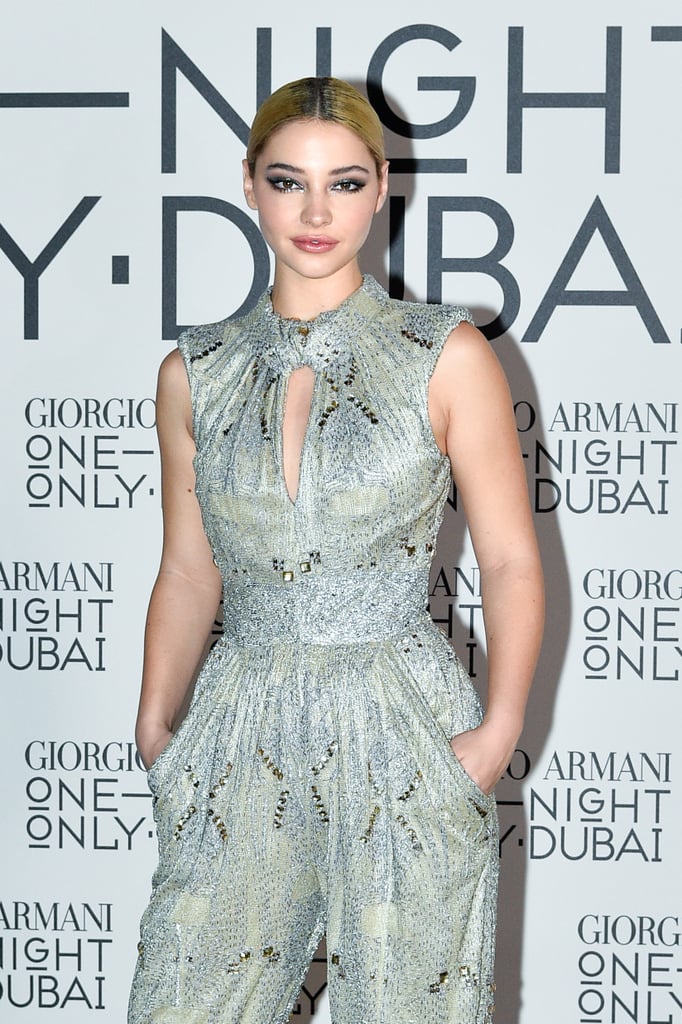 Model and Outer Banks actor Madelyn Cline is quickly rising the ranks in the entertainment, fashion, and beauty industries (not to mention serving as the ultimate hair-color inspiration), but there's still a lot to learn about the up-and-comer. For example, does Cline have any tattoos?
While her character on the show, Sarah Cameron, is known for her chic '90s tattoo chokers, Cline only has one known piece of ink in real life — and it's fairly recent. At the start of November, Cline got a finger tattoo, which features the words "tell me more" in thin, capital letters across her index finger. Tattoo artist Kate McDuffie of The Ghost Kat first posted a black and white picture of the design on Nov. 3, as well as a Polaroid of her giving Cline the tattoo.
Cline is set to star in the upcoming Knives Out 2 film, and has worked on notable projects like Boy Erased, Stranger Things, and What Breaks the Ice, to name a few. This could explain why she only has one visible tattoo, which can easily be hidden, as tiny tattoos are common in Hollywood (and many celebrities have spoken about getting their ink removed to avoid too much time in the makeup chair during filming).
The design also comes right after the news that Cline and her Outer Banks costar Chase Stokes (who plays John B) broke up after one year of dating. While the actor has yet to reveal its meaning, it seems fans think the design is pointing to something deeper given the timing.