Brooklyn Beckham and Nicola Peltz are officially husband and wife!
The couple tied the knot on Saturday in a star-studded traditional Jewish ceremony in Palm Beach, Florida, held on Peltz's family estate. Brooklyn's parents David and Victoria were in attendance, along with his three siblings, Romeo, 19, Cruz, 17, and Harper, 10, who was a bridesmaid.
According to People, Nicola's grandmother served as her maid of honour.
READ MORE: All the luxury details inside Brooklyn Beckham's wedding to Nicola Peltz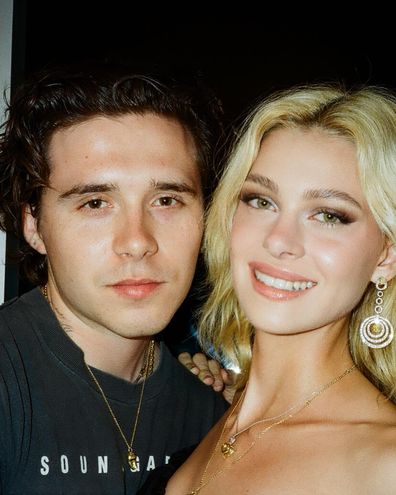 Reports from the wedding revealed David, 46, gave an emotional speech for the newlyweds. The soccer star praised his wife Victoria, 47, for being a wonderful mum and reflected on Brooklyn's birth in 1999. According to The Sun, attendees said David "choked up" during the moment.
"David's speech went on for about five minutes and he looked to shed a tear at one point," a source told the outlet.
"He was talking about when Brooklyn was born and how he wanted to protect him. He said he was sleeping on the hospital floor, holding the door shut because he didn't want to let anyone get in."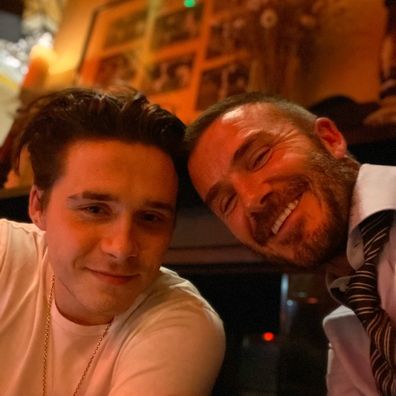 The insider added that David "got a lump in his throat and had to stop and take a breather to regain his composure, but it was a very sweet speech."
Brooklyn's new father-in-law, Nelson Peltz, also gave a speech of his own. The billionaire mogul requested that instead of gifts, guests make a donation in support of Ukraine.
READ MORE: Chris Bailey, lead singer of The Saints, dies at 65
Brooklyn and Nicola got engaged in July 2020 after making their relationship public that January. The pair shared the happy news on social media weeks later.
"Two weeks ago I asked my soulmate to marry me and she said yes," Brooklyn captioned his post alongside an engagement pic of the pair on Instagram.
"I am the luckiest man in the world. I promise to be the best husband and the best daddy one day ❤️ I love you baby xx."
"You've made me the luckiest girl in the world," Nicola wrote, using the same photo in her post. "I can't wait to spend the rest of my life by your side. Your love is the most precious gift. I love you so so much baby 🥰."
READ MORE: Vin Diesel announces Brie Larson is joining the Fast and Furious family
Brooklyn and Nicola planned on tying the knot earlier than 2022 but postponed due to the COVID-19 pandemic.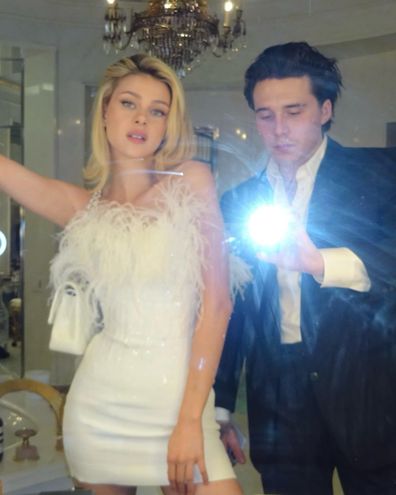 "If COVID wasn't a thing we'd have liked to have been married already, and it has been a bit difficult," Beckham told Hello! in November 2021.
In an interview with Vogue months prior to the ceremony, the couple came together to reveal their wedding planning details for the first time.
"So, the Friday night, Brooklyn's going to stay with my dad, my brothers, and then his dad and his brothers and have, like, a boy slumber party," Nicola told the publication.
"We've been panicking about it, this one night apart."
Jumping in, Brooklyn said: "I get so, so sad about it. Like, what happens if she doesn't walk down the aisle and I'm standing there? [That's] like, my biggest fear."
Brooklyn also said he was sure he would cry on the day: "I'm not going to say the song she is walking down to, but when I hear the song every time, I start to, like…"
For a daily dose of 9Honey, subscribe to our newsletter here.