The drama surrounding the split between Bridget Jones's Diary star Colin Firth and wife Livia Giuggioli read like a plot from a Hollywood movie. 
The pair ended their 22-year marriage in 2019, shortly after it was revealed Giuggioli had a relationship with her childhood friend, Marco Brancaccia.
But here's where the plot thickened: she claimed Brancaccia was her stalker and filed a report about him to police. He denied the allegations and dropped the bombshell that they were actually romantically involved and she was covering her tracks by saying he was harassing her.
Here's a rundown of what really happened…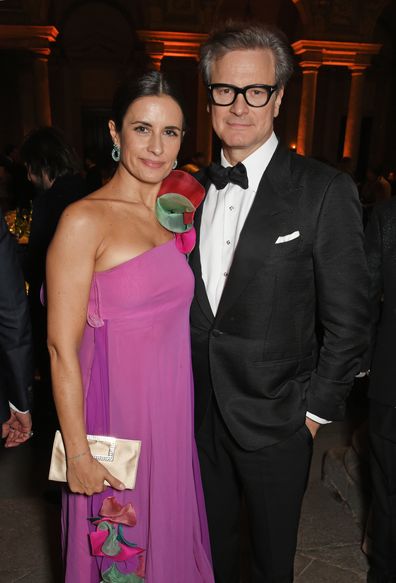 What happened between Colin Firth and wife Livia Giuggioli?
Colin Firth and Italian film producer Livia looked every inch the happy couple on the surface. 
The smitten pair married in 1997, one year after meeting on the set of the British-Italian television drama, Nostromo. They later moved to the Italian region of Umbria, near Tuscany, and welcomed two boys, Luca, now 19, Matteo, now 17. Firth also has a 30-year-old son, Will, from his previous relationship with actress Meg Tilly. The actor has lived in Italy ever since and is now an Italian citizen.
But their idyllic countryside lifestyle was rocked in 2018 when it was revealed Giuggioli had a relationship with Italian journalist and childhood friend Marco Brancaccia, while she and Firth briefly separately in 2015 and 2016.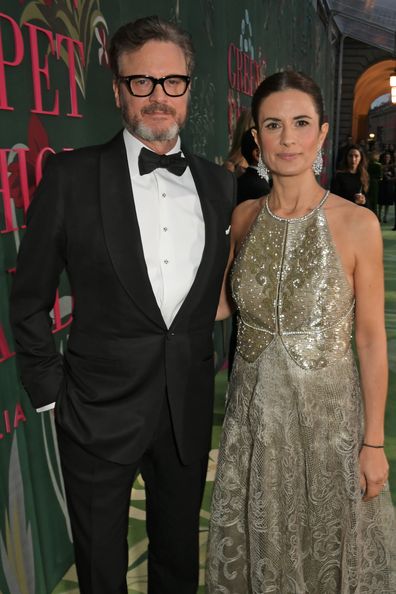 The affair became public knowledge after Giuggioli filed a report in Italy accusing Brancaccia of stalking her. 
"A few years ago Colin and Livia privately made the decision to separate," the Firths said in a statement in March 2018. "During that time Livia briefly became involved with former friend Mr. Brancaccia. The Firths have since reunited.
"Subsequently, Mr. Brancaccia carried out a frightening campaign of harassment over several months, much of which is documented. For obvious reasons, the Firths have never had any desire to make this matter public."
Did Livia Giuggioli have an affair with Marco Brancaccia?
Giuggioli admitted to having a relationship with Marco Brancaccia while she was separated from Firth. 
According to Brancaccia, when their relationship ended after 11 months, he briefly remained in touch, sending her a few messages on WhatsApp. He also admitted to sending an email to Firth. It's believed the email detailed intimate encounters he had with the actor's wife. 
READ MORE: Colin Firth's wife confirms affair with man couple has accused of stalking them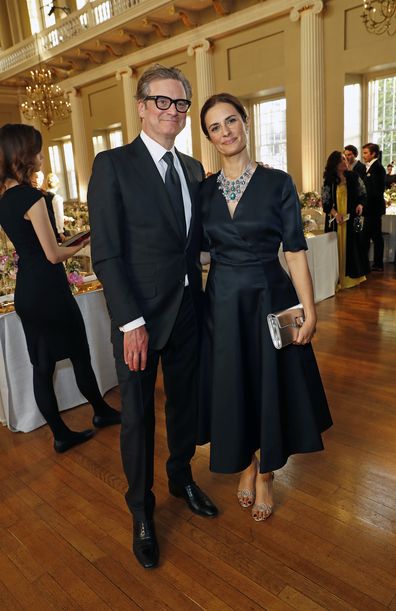 That's when Giuggioli filed a report with authorities in Italy accusing Brancaccia of stalking and harassment, which he denied. He later alleged Giuggioli lied about him in an attempt to cover up the affair.
"The reality is that Livia and I have known each other since we were youths, then in 2015-2016 we had an 11-month love affair," Brancaccia told People at the time. "After it ended in June 2016 I never called her again. I did send her two WhatsApp messages, one happy birthday [text message] and an email to Colin, the latter which I truly regret."  
Italian police launched an investigation because of Giuggioli's accusations against Brancaccia. According to The Times, Brancaccia was officially charged with stalking in May 2018 after "abusive messages and emails" were found on his phone by investigators. The case was settled out of court in July 2018.
"I wrote an email to Colin about my relationship with Livia, which I now regret sending, and she filed a complaint against me for stalking out of fear that I could go public with what she had revealed to me about her marriage and work," Brancaccia told The Times.
Firth and Giuggioli later dropped the stalking charges against Brancaccia.
"In the best interests of their families, the parties have agreed [to] a private settlement," read a joint statement from the attorneys representing both the Firths and Brancaccia.
READ MORE: Colin Firth and wife drop stalking charges against her former lover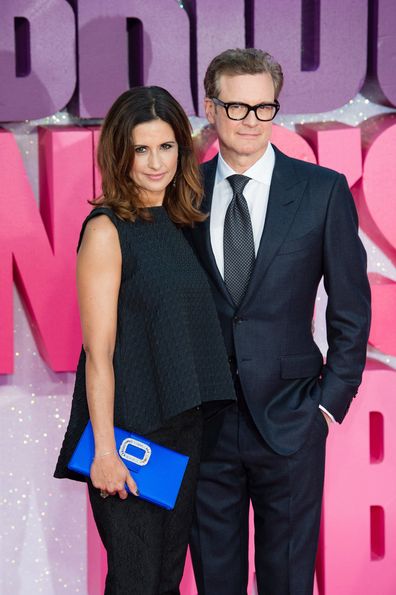 Why did Colin Firth and wife Livia Giuggioli break up?
In December 2019, almost two years after the cheating scandal, Firth and Giuggioli announced they were ending their 22-year marriage.
"Colin and Livia Firth have separated. They maintain a close friendship and remain united in their love for their children," their reps told People in a statement. "They kindly ask for privacy. There will be no further comment."
According to People, the publicity surrounding Giuggioli's extra-marital affair put an added strain on their marriage and there was just no coming back from that.   
"Things never really came around for them [after the scandal]," a source revealed. "No matter what was decided when they stayed together after her affair, nothing could erase that betrayal. It was time to move on, even though they had a solid family relationship and really wanted to save it."
For a daily dose of 9Honey, sign up here to receive our top stories straight to your inbox