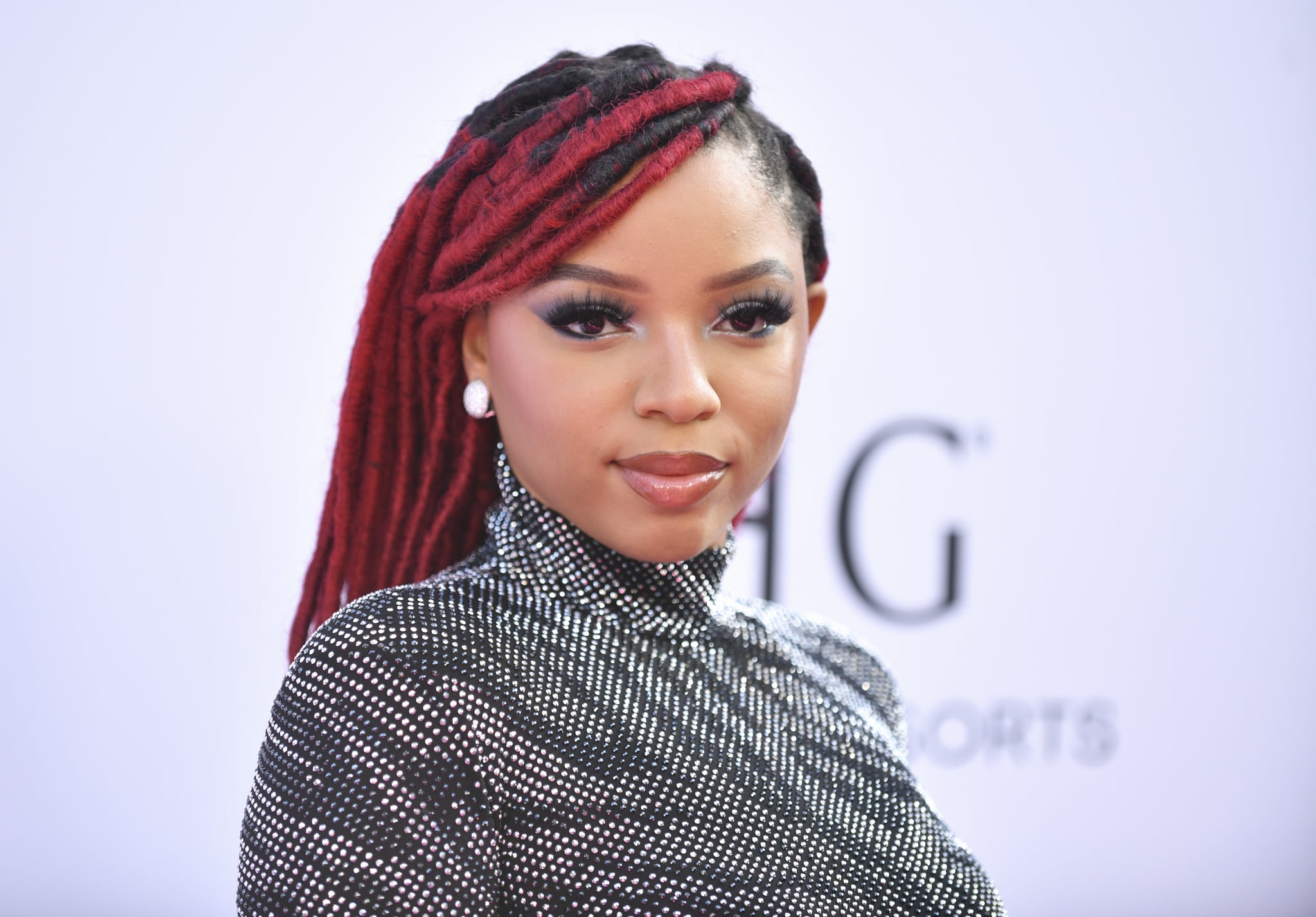 Chlöe Bailey's debut solo album is the culmination of plenty of personal growth. Ahead of the upcoming release of "In Pieces," the 24-year-old singer-songwriter spoke about the deeper meaning behind the fiery hair she wears in the official album cover. In the image, Chlöe is dressed in baby-blue ruffles, holding a glowing heart in one hand, with her hair styled in bright-red locs. "I saw a photo of a porcelain doll 3 years ago, holding her heart just like this and from then, I said this will be my album cover," she said on Instagram.
"I find the beauty in my pain."
"This cover represents so much for me, down to the color of my hair," she said, speaking to the album's symbolism. "When I had the red hair 1.5 years ago, it was one of the darkest times in my life . . that's why I never wore it again," she continued. She explained that, for a while, red hair was synonymous with hardship, bringing back memories she'd rather forget. "It reminded me too much of the pain that I was going through in that moment and I didn't want any reminders," Chlöe said. "But now after healing, doing self work and shedding this skin of false perfection, I find the beauty in my pain. I find the beauty in my flaws and how in actuality, that's what makes me perfect."
Chlöe has changed up her hair plenty of times in the past. She wore platinum locs to the 2021 Met Gala and a butt-length braided ponytail at the 2022 Billboard Music Awards. Chlöe previously debuted her red hair in 2021 at the American Music Awards, trading her usual blond for show-stopping scarlet locs. She then recently brought back the shade for her "Pray It Away" music video released in January.
Interestingly enough, red hair also holds some significance for Chlöe's younger sister, Halle Bailey, who wears red locs as Ariel in Disney's live-action version of "The Little Mermaid." Thankfully, Chlöe has reached a place in her healing journey where she can also wear her red hair with pride. "I find beauty in all of the cracks that show people I've been broken down before, because I've gotten up every time," she wrote. "I wear my heart as my armor."