Kristin Chenoweth will be tying the know with her musician boyfriend Josh Bryant.
The Broadway star and actress, 53, broke the news to Vogue and People, after Bryant popped the question on the rooftop of New York City's glamorous Rainbow Room at Rockefeller Center on Wednesday evening.
"I've been the runaway bride," Chenoweth joked to Vogue. "Now that I've found him, I won't let him go. I will race to greet him at the altar."
Bryant added: "My best friend and soulmate said 'YES' to me! Kristin is my world, my everything, and I can't wait to spend the rest of my life with her!"
According to Vogue, the pair spent the day doing all of their favourite NYC things, including walking around the Broadway theatres in the heart of the city.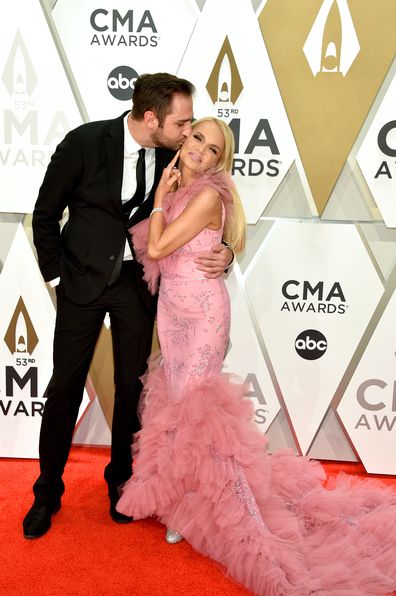 The two first met at Chenoweth's niece's wedding in 2016 and then again in 2018 at her nephew's wedding.
At both events, Bryant played in the wedding band called Backroad Anthem. After a few successful dinners together the pair started dating in August of 2018.
On Wednesday, Bryant finally proposed to Chenoweth with a three-stone Halo ring.
Chenoweth shared the news with her followers on Instagram posting a sweet photo of her, Bryant and her new rock.
"Guess you're stuck with me now, @joshbguitar. I love you and I'm never letting you go. A million times yes!!! 💍🤵‍♂️👰‍♀️💖," she wrote.
Bryant also shared the photo to Instagram, writing, "She said YES!!! Happiest day of my life! She is perfect in every way and I will always love you baby! I will cherish you forever @kchenoweth …baby bucks!"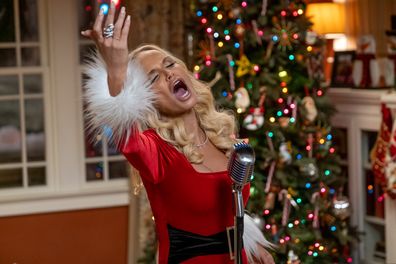 Last year, Chenoweth revealed to People that she and Bryant had grown much closer while quarantining together in New York City, and had spent a lot of time bonding and creating TikTok videos.
"We managed to stay creative and still have a good time," Chenoweth previously told the publication. "My boyfriend is 14 years younger than me. Thus, I'm good at TikTok. I didn't know what TikTok was, I didn't necessarily want to do TikTok. Now I love TikTok with his help."
She later added, "He took a couple of walks on his own, as did I because you just can't be with someone 24/7. That's the truth. And yet we managed to make it work somehow."
For a daily dose of 9Honey, subscribe to our newsletter here.