Cate Blanchett arrived at the Lido for the Venice Film Festival on Thursday, where her new movie Tár is among those in competition for the coveted Golden Lion trophy.
The Australian actress says while the film, with its central #MeToo storyline, is set to get people talking, she isn't interested in "agitprop" (meaning political propaganda usually in art and literature).
"With this, while there are a lot of hot-button topics that come up in this movie, it is not about any of those things. They are plot devices," the Oscar winner told a press conference of the Todd Field-directed movie.
READ MORE: Brendan Fraser's new role has him donning a prosthetic suit that weighs 136 kilos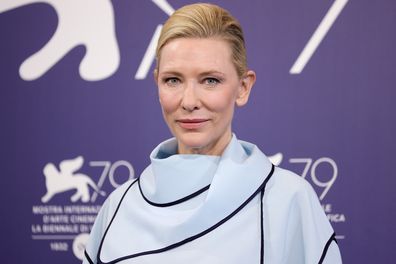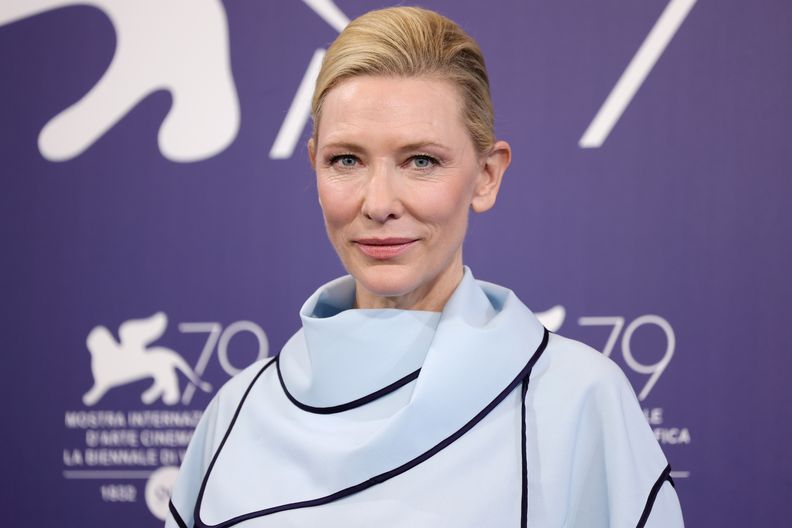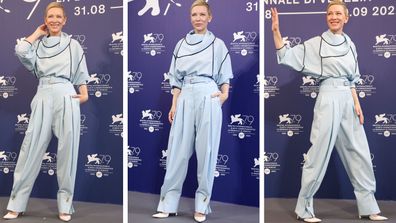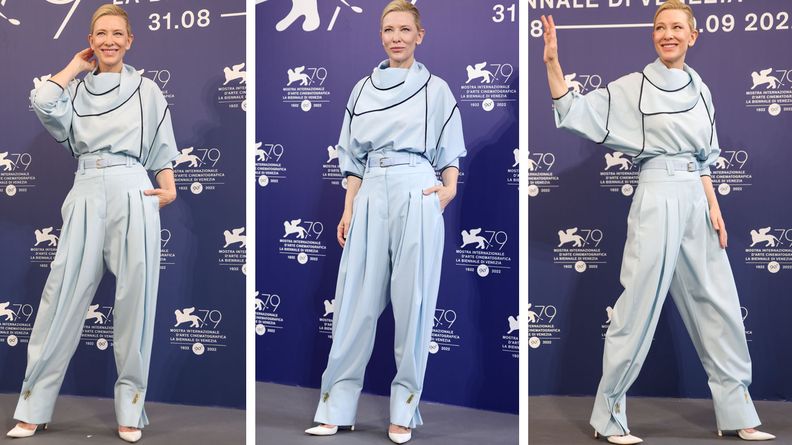 "The film was made in the time in which we live. There are a lot of explosive things in the films – I don't want to sound too highfalutin – but it's much more existential," she said.
Blanchett later joked that "it's a very special moment when Todd decides to leave the house and make a movie. That's why we're all here right?"
READ MORE: Cher shuts down fan who called Dua Lipa 'the Cher of our generation'
The Focus Features pic stars Blanchett as fictional Lydia Tár, a globally renowned, gay and sometimes tyrannical conductor of a German orchestra, who finds herself in the crosshairs of a perilous #MeToo scandal.
Much of the film focuses on three weeks in her life, when Tár goes from being a classical music megastar to fighting for her professional survival.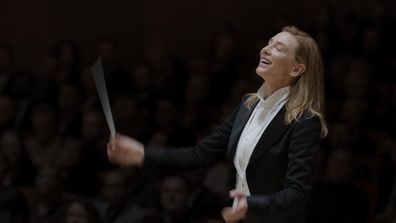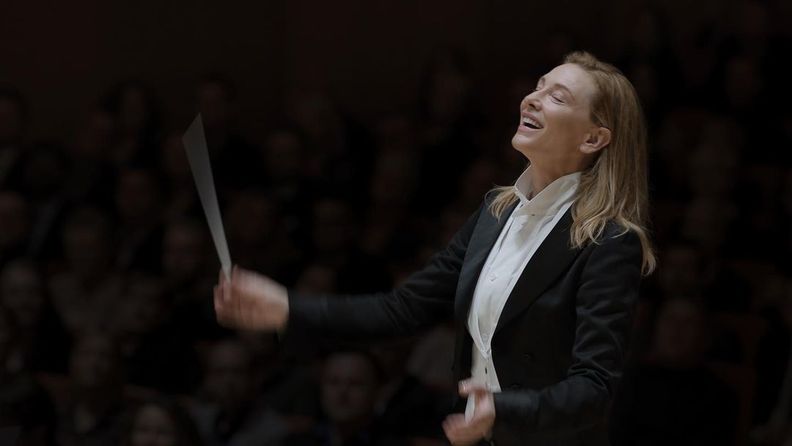 The film is Field's first movie in 16 years, following the acclaimed Little Children (2006) and his breakout In the Bedroom (2001).
Field – who let Blanchett do most of the talking at the press conference – said Tár "wasn't written with Cate Blanchett in mind, it was written for Cate Blanchett", adding that he spent a few months getting to know and speaking with the actress before he proposed the idea.
When Blanchett was asked whether she considered Tár to be an important movie for LGBT representation, as her 2015 film Carole was, she said it "felt urgent and undeniable", but noted: "I don't think about the character's gender nor her sexuality at all, at all. I love that about the film. It just is.
"It's a very human portrait. And I think we've matured enough as a species that we can make that not the headline or issue. I found that very exciting."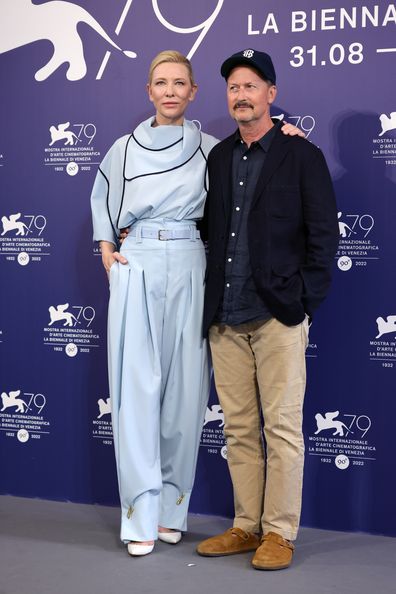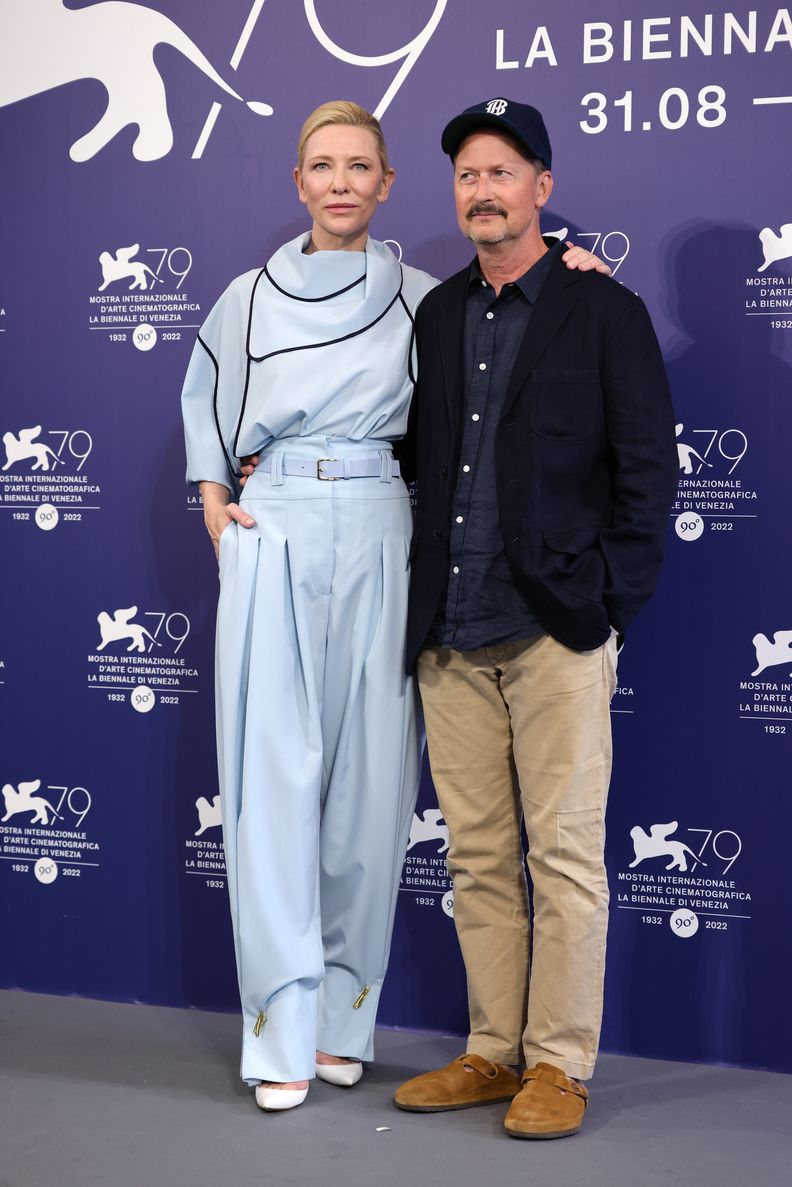 The Aussie actor said she doesn't "see that artistic practice as an educational tool", and noted: "I didn't think about the film as being 'important'. I thought about it more as being undeniable."
The headline-grabbing nature of the plot will no doubt be a considerable talking point across awards season.
Nina Hoss, Noémie Merlant and Sophie Kauer were among the supporting cast who also attended the press conference. Other cast members are Mark Strong, Julian Glover, Allan Corduner and Sylvia Flote.
Tár is due to be released in Australian cinemas on January 26 next year.
For a daily dose of 9Honey, subscribe to our newsletter here