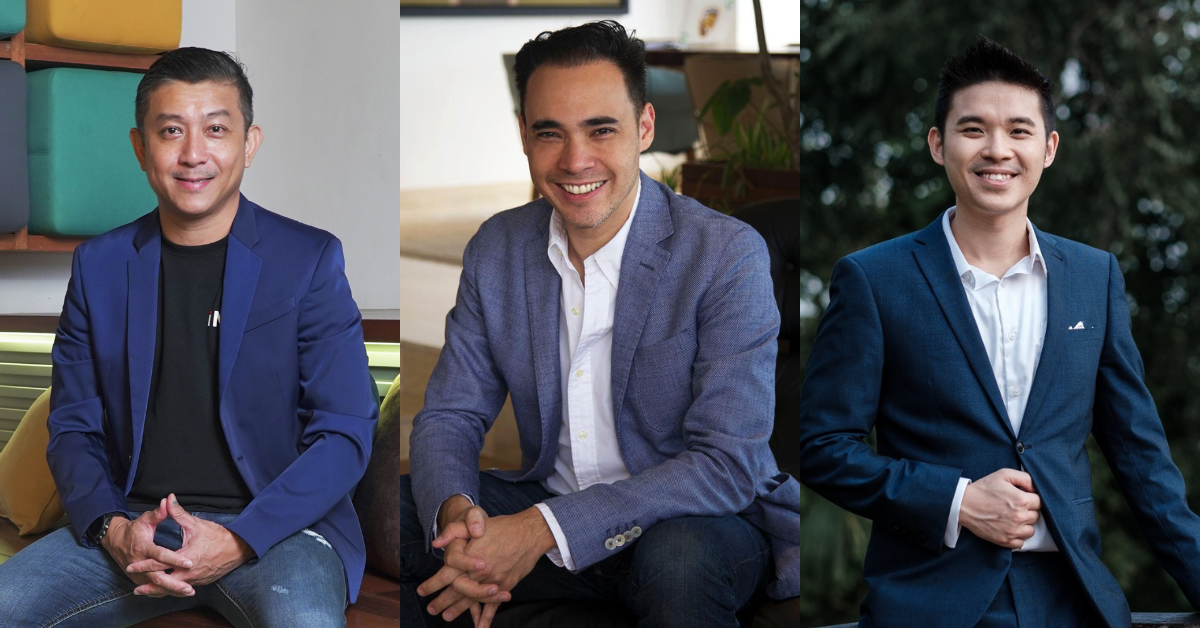 Catcha Digital Berhad (Catcha Digital) today announced that it has completed the acquisition of the entire equity interest of iMedia Asia Sdn Bhd (iMedia).
This is part of Catcha Digital's regularisation plan to lift its GN2 status, but more on that later.
The transaction is valued at approximately RM43.92 million in cash and shares. 
With this, Catcha Digital now owns the growing integrated digital media solution provider that services over 100 brands across various industries.
The acquisition process was preceded by the appointments of a new Group CEO (Eric Tan) in January, and a new Chairman (Patrick Ykin Grove) in March 2023.
Despite volatile market conditions in FY2021, iMedia recorded a profit before tax of RM6.07 million and a profit after tax and minority interest (PATAMI) of RM3.66 million. iMedia expects to achieve better profitability in FY2022.
The Chairman of Catcha Digital mentioned that he had worked with the team behind iMedia for over 20 years. 
"I am confident that the integration of the vast reach and capabilities of iMedia will accelerate Catcha Digital to be at the forefront of the digital media arena in Malaysia and then Southeast Asia," Patrick said. 
"The tremendous growth in profit over the last financial year shows that the team and strategy are executing the strategic plan exceptionally well."
The CEO and co-founder of iMedia, Voon Tze Khay, shared his enthusiasm. 
He expressed his excitement to build on iMedia's experience in the digital media space and continue offering comprehensive and integrated digital media solutions to clients. 
"We will continue to partner with, invest in, and acquire synergistic digital businesses to strengthen our ecosystem of products and solutions," he said. "The closing of this transaction represents a new chapter in the iMedia journey, and we believe the best is yet to come."
A rocky road
Upon the completion of the regularisation plan (also known as PN17 or Practice Note 17/2005), Catcha Digital will have its GN2 status lifted. 
The holding company will then continue to execute its strategic plans and explore new opportunities that will drive its growth in the digital and technology industry in Southeast Asia. 
PN17 is issued by Bursa Malaysia and relates to companies that are in financial distress. Companies that fall within the definition of PN17 will need to submit their proposal to Bursa Malaysia to restructure and revive the company in order to maintain its listing status.
Dictionary Time: GN2 refers to a cash company, which means the corporation's assets consist of 70% or more of cash and short-term investments, or a combination of both. Obligations have to be complied or the corporation will face the risk of getting its shares suspended or delisted.
The final step of the regularisation plan involves a proposed rights issue, which may raise up to RM41.04 million.
Catcha Digital has secured an undertaking from its major shareholder, Catcha Group, to subscribe for a minimum of RM18.00 million in the proposed rights issue.
The company has had quite a tumultuous time over the past few years.
In September 2020, Bursa Securities initially rejected Catcha Digital's previously proposed regularisation plan involving iMedia.
According to The Edge, the reason given was because the GN2 status company's sponsor had not demonstrated the ability of the plan to comply with the listing requirements of the Access, Certainty, Efficiency (ACE) market.
Catcha Digital's filing also reported that the company and its sponsor had not satisfactorily addressed Bursa Securities' concerns on the suitability of the iMedia Group to regularise the financial condition of the company.
Bursa Securities was quoted as stating, "In the financial years under review, iMedia did not have any business operations and hence did not generate any revenue."
The suitability and viability of iMedia, an investment holding company and the core operating business target of the company as part of Catcha Digital's proposed regularisation plan, were based on a combination of five of its operating subsidiaries, which were only recently acquired by iMedia from different vendors.
It was only 19 months later in April 2022 that Bursa Securities finally approved a revised proposed regularisation plan.
This was after the completion of the key internal control assessment of the company and the risk management system assessment on iMedia Asia and its subsidiaries.
"We see this acquisition of iMedia as just the beginning of Catcha Digital," said Patrick.  
"We will accelerate our growth and continue pursuing highly accretive investment opportunities that align with our strategic goals. Our goal is to attract the best digital and software companies to work with us and consolidate our industry to be the leader in Southeast Asia." 
Learn more about Catcha Digital Bhd here.
Learn more about iMedia Asia Sdn Bhd here.
Read other articles we've written about Catcha Digital Bhd here.
Featured Image Credit: Voon Tze Khay, Patrick Grove, Eric Tan / Catcha Digital Bhd