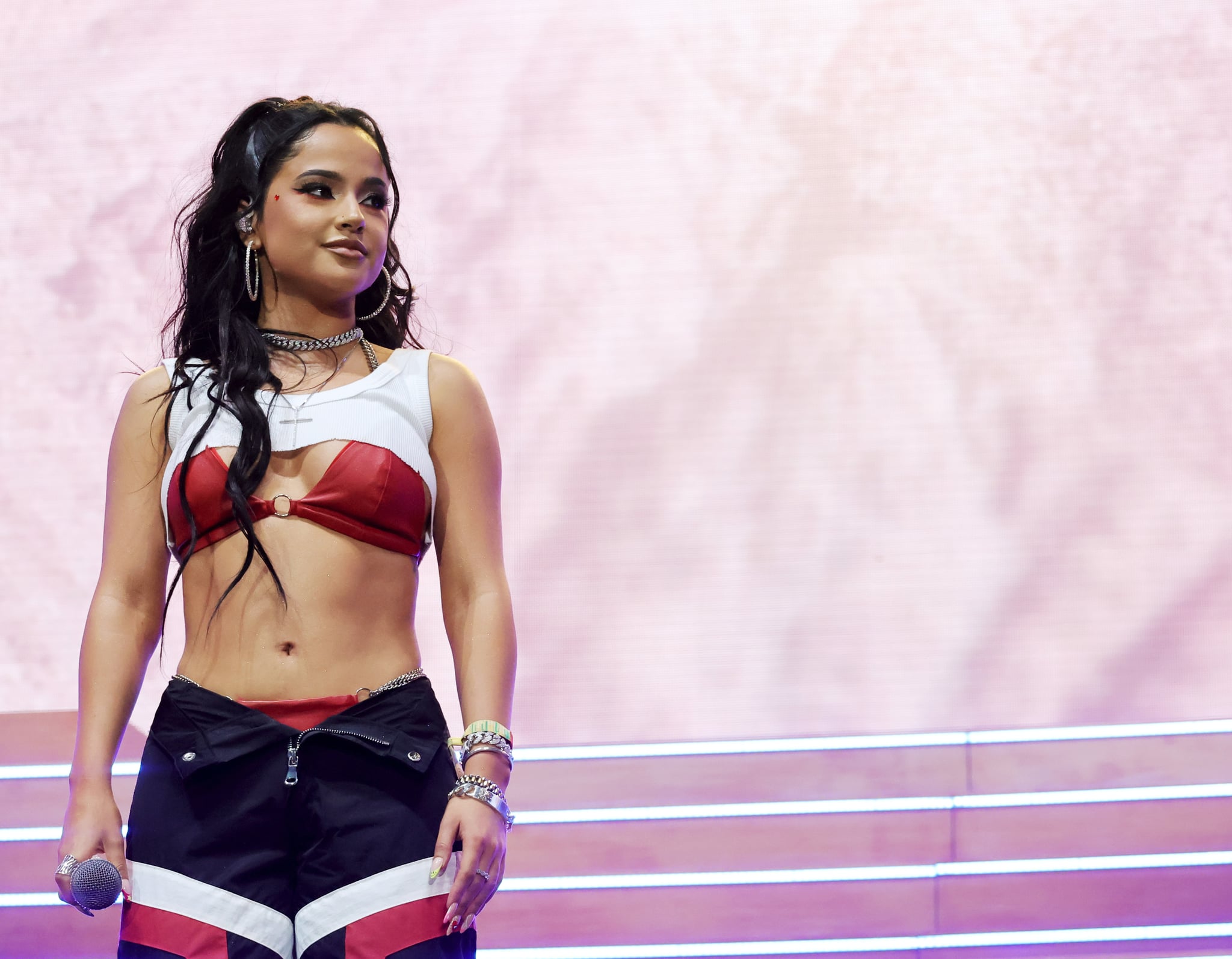 Image Source: Getty / Kevin Winter
Becky G hit the stage at Coachella on April 17 with a Y2K-inspired beauty look. The singer wore a half-up, half-down hairstyle with loose, tousled waves; brown lipstick (presumably from her brand, Treslúce Beauty); a red heart face gem; and mismatched nails that looked like they were plucked straight from our summer mood boards.
Though it's a little hard to see on stage, Becky G's pointed, almond-shaped manicure was hand-painted in a variety of designs, including smiley faces, checker print, flowers, flames, and animal patterns. Each of the designs selected for the mani is a popular nail-art trend in its own right.
"Becky always goes above and beyond for stage looks, so she really wanted to incorporate a fun, colorful look for Coachella," her go-to manicurist, Johana Castillo, tells POPSUGAR. "For this manicure, each nail was different, which is actually a big trend for Coachella."
Castillo used a neutral pink base for each nail and kept the nail-art color palette bright and summery. "This was one of her favorite sets," she says. Get a closer look at Becky G's nail art for Coachella ahead.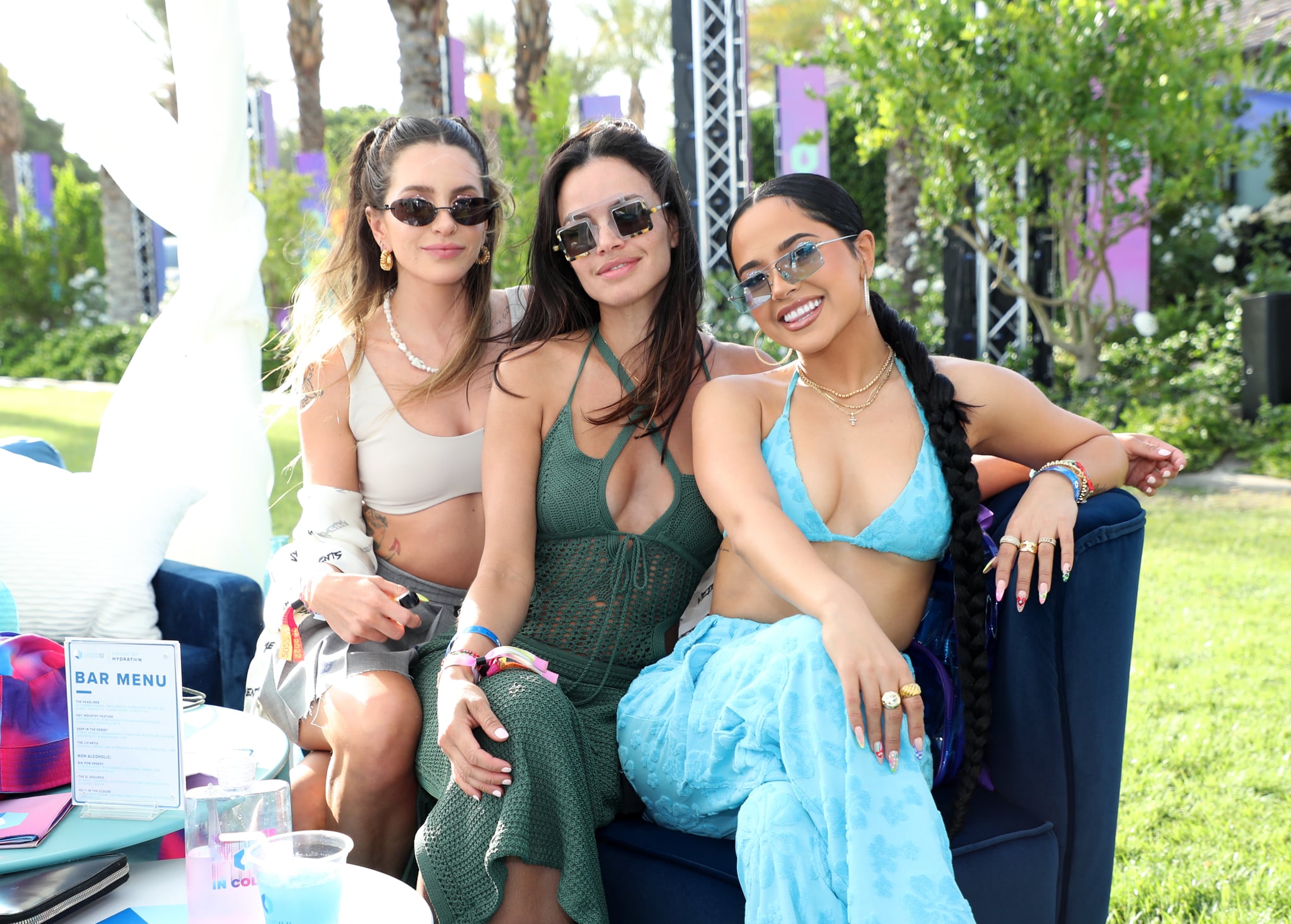 Image Source: Getty / Cassidy Sparrow
Image Source: Getty / Cassidy Sparrow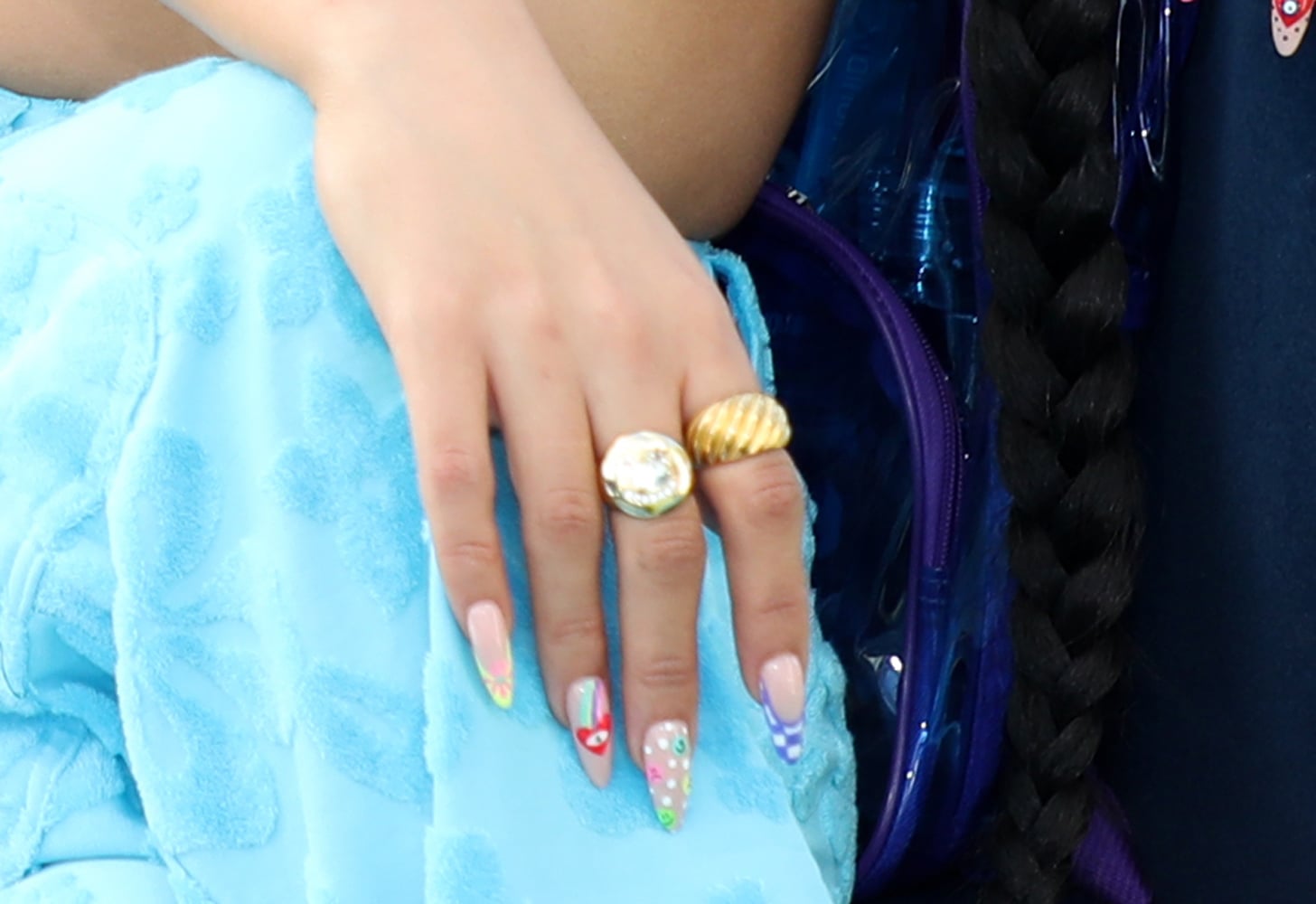 Image Source: Getty / Cassidy Sparrow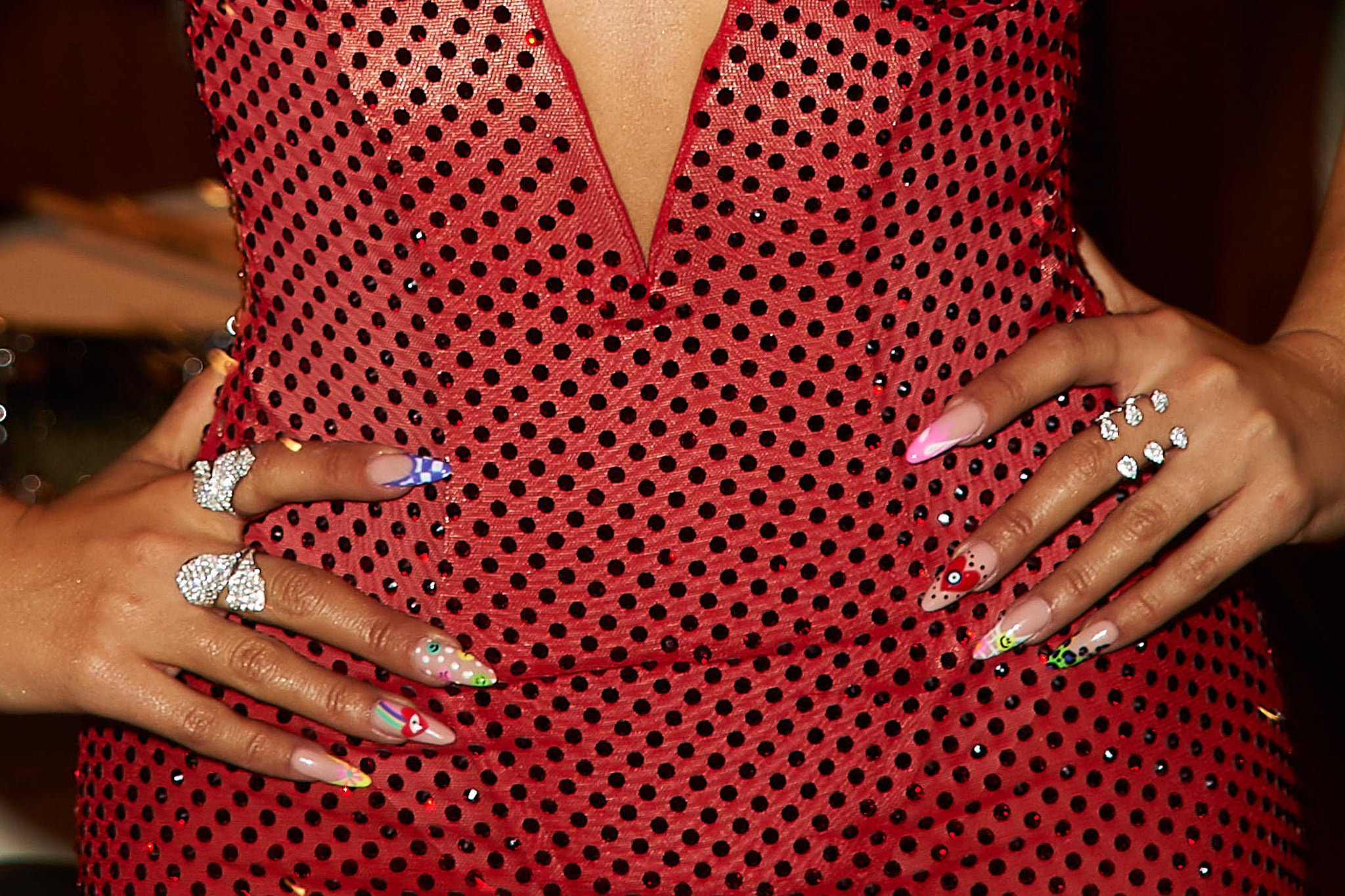 Image Source: Getty / Unique Nicole