Actress Anne Heche has died, aged 53, a week after the former Emmy-winning soap star slipped into a coma following a fiery car crash.
A rep for the star confirmed the news on Friday (Saturday morning AEST) in a statement to People magazine, on behalf of Heche's family and friends.
"Today we lost a bright light, a kind and most joyful soul, a loving mother, and a loyal friend," the statement read.
READ MORE: Selma Blair opens up about why she 'stopped looking in the mirror'
"Anne will be deeply missed but she lives on through her beautiful sons, her iconic body of work, and her passionate advocacy. Her bravery for always standing in her truth, spreading her message of love and acceptance, will continue to have a lasting impact."
According to the publication the family's rep confirmed while Heche is legally dead, according to California law, her heart is still beating and she has not been taken off life support to allow enough time to find organ donation matches.
"My brother Atlas and I lost our Mum," Heche's son Homer Laffoon said in a statement seen by Variety.
"After six days of almost unbelievable emotional swings, I am left with a deep, wordless sadness. Hopefully my mum is free from pain and beginning to explore what I like to imagine as her eternal freedom. Over those six days, thousands of friends, family, and fans made their hearts known to me. I am grateful for their love, as I am for the support of my Dad, Coley, and my stepmum Alexi who continue to be my rock during this time. Rest in peace Mom, I love you, Homer."
The Donnie Brasco star suffered a severe brain injury and burns during the car accident on August 5 in Los Angeles.
Heche was intubated in hospital after she crashed her Mini Cooper into the garage of an apartment complex and another home. She never regained consciousness after she fell into a coma.
The news of her death was first announced by friend Nancy Davis in a post on Instagram, saying: "Heaven has a new Angel. My loving, kind, fun, endearing and beautiful friend @anneheche went to heaven".
"I will miss her terribly and cherish all the beautiful memories we have shared.
"Anne was always the kindest, most thoughtful person who always brought out the best in me … My heart is broken."
Heche's ex and former Men in Trees co-star James Tupper, with whom she shares one of her two sons, also appeared to confirm the news in a social media post.
"Love you forever," he captioned a photo of Heche with a broken heart emoji. Friends were quick to offer their condolences.
Eyewitnesses alleged the collision and fire at the Los Angeles home happened after Heche crashed into the garage of a nearby apartment complex, but she sped off before she could be helped by residents.
Los Angeles Police Department West Traffic Division also confirmed she had hit another vehicle after the garage collision and before colliding into the house. Her car then became "engulfed" in flames following the second crash. 
READ MORE: Brooklyn Beckham reveals mum Victoria was 'straight-faced' at his wedding to Nicola Peltz amid rumours of family feud
Heche's rep told People the actress was in a critical condition in the days following her accident.
"Unfortunately, due to her accident, Anne suffered a severe anoxic brain injury and remains in a coma, in critical condition," the rep said in a statement on behalf of Heche's family.
"She is not expected to survive. It has long been her choice to donate her organs and she's being kept on life support to determine if any are viable."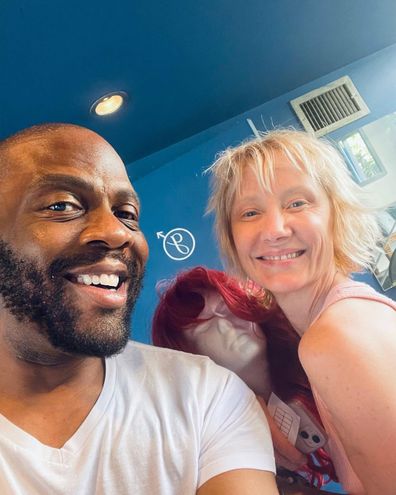 The statement also thanked fans for their outpouring and support for Heche in the aftermath of the crash.
"We want to thank everyone for their kind wishes and prayers for Anne's recovery and thank the dedicated staff and wonderful nurses that cared for Anne at the Grossman Burn Center at West Hills hospital," the statement continued.
"Anne had a huge heart and touched everyone she met with her generous spirit," the rep added.
"More than her extraordinary talent, she saw spreading kindness and joy as her life's work — especially moving the needle for acceptance of who you love. She will be remembered for her courageous honesty and dearly missed for her light."
Heche was well known for her portrayal of twins Vicky and Marley on the soap opera Another World from 1984 until 1992.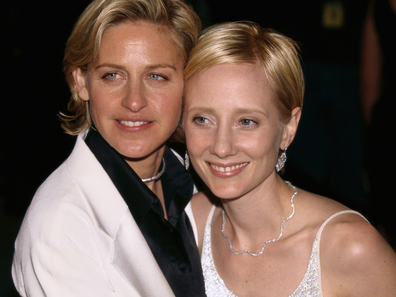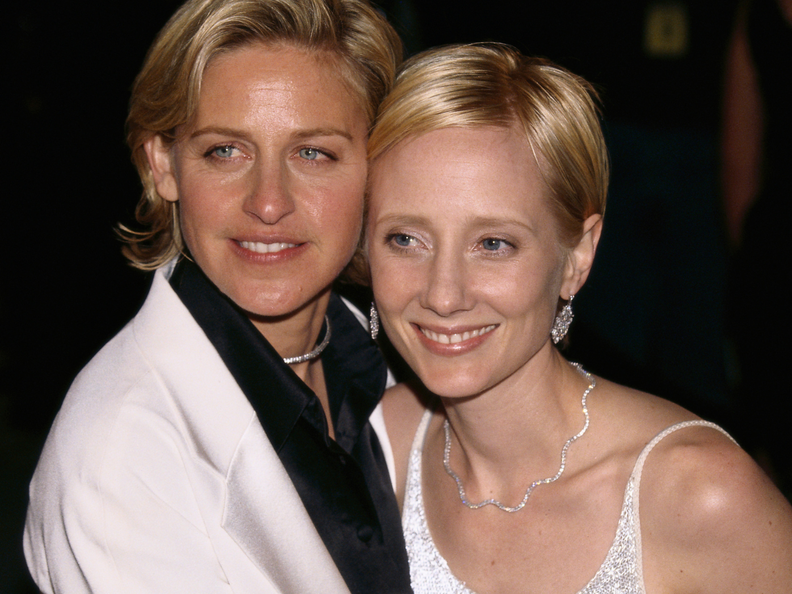 She also rose to fame in the 1990s thanks to her high-profile romance with Ellen DeGeneres.
The couple dated for three years from 1997 until 2000 and were one of Hollywood's first openly gay couples.
DeGeneres, 64, had some brief remarks about the situation regarding her former partner on August 12.
"We're not in touch with each other, so I wouldn't know," DeGeneres said of Heche, according to Entertainment Tonight.
"I don't want anyone to be hurt," DeGeneres said. "It was quite a dangerous accident that happened, wasn't it?" DeGeneres was asked by a cameraman, to which she replied, "Sure was."
Heche won a Daytime Emmy Award for her role in Another World and went on to star in the series Ally McBeal and Chicago PD.
On the big screen, the actress was known for her turn opposite Harrison Ford in Six Days and Seven Nights and played Nicole Kidman's sister in the 2004 drama Birth.
The actress was married to real estate broker Coleman Laffoon from 2001 until 2009.
Heche is survived by her two sons, Atlas Heche Tupper and Homer Laffoon, and her mother Nancy Heche.
For a daily dose of 9Honey, subscribe to our newsletter here.