In this segment, we showcase the most notable albums out each week. Here are the albums out on November 18, 2022:
---
Weyes Blood, And in the Darkness, Hearts Aglow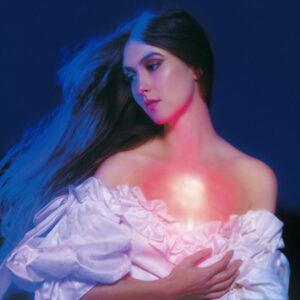 Weyes Blood has released her new album, And in the Darkness, Hearts Aglow, via Sub Pop. It's the second in a trilogy that began with 2019's Titanic Rising, and it features contributions from Meg Duffy, Daniel Lopatin, and Mary Lattimore, as well as the advance tracks 'Grapevine', 'It's Not Just Me, It's Everybody', and 'Go Turn Me Into a Flower'. Natalie Mering co-produced most of the LP with Foxygen's Jonathan Rado, with the exception of 'A Given Thing', which was co-produced by Rodaidh McDonald. "We're in a fully functional shit show," Mering said of the album. "My heart is a glow stick that's been cracked, lighting up my chest in an explosion of earnestness." Read our review of the album.
---
Caitlin Rose, CAZIMI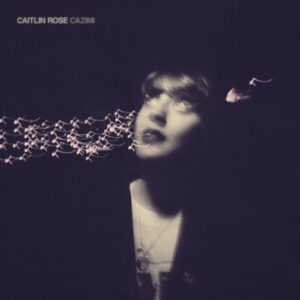 Caitlin Rose has returned with her first album in nearly a decade. CAZIMI, the follow-up to 2013's The Stand-In, was co-produced by Rose and Jordan Lehning and includes the previously released singles 'Black Obsidian', 'Nobody's Sweetheart', and 'Getting It Right' featuring Courtney Marie Andrews. The alt-country singer's third LP takes its name from the astrological term for when a planet is so close to the sun that it is said to be "in the heart" of it. "I was never prepared to take on everything that happened to me in my early twenties," Rose explained. "Being all of a sudden thrust into spotlights that I had little business being under was rarely empowering, often more so debilitating, and being in the rush of it all, I never could quite catch up. I was living that 'combust to the sun' narrative and the burnout was inevitable."
---
Richard Dawson, The Ruby Cord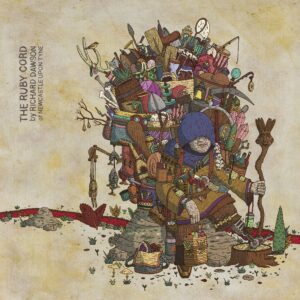 Richard Dawson is back with a new record titled The Ruby Cord. It concludes a trilogy that includes 2017's Peasant and 2019's 2020, delving into "a (sort of) sci-fi world where human society has collapsed and morphed into something distinctly less solid," per a press release. "So many of us are moving into these fantasy worlds," Dawson explained. "Whether it's actual constructed virtual realities, computer worlds, or retreating into even more fantastical realms…. conspiracy theories, nationalism, amateur football punditry. People construct their own world because this one is so flawed." Read our review of The Ruby Cord.
---
Brockhampton, TM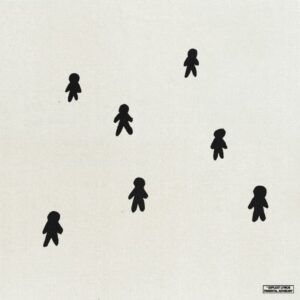 Yesterday, Brockhampton farewelled fans by releasing what is billed as their final album, The Family. They also announced another LP, out which is today, as a "parting gift." While The Family is in fact the last album Brockhampton recorded together, TM is built from songs the group started working on during a two-week stint in Ojai, California last year. The tracks were left unfinished until group member Matt Champion took on the role of executive producer and saw the project to completion.
---
Gladie, Don't Know What You're In Until You're Out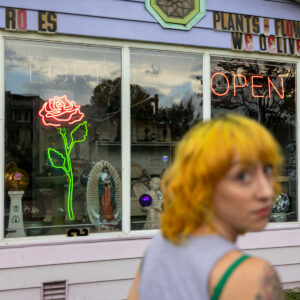 Don't Know What You're In Until You're Out is the second full-length by Gladie, the Philadelphia band led by Augusta Koch. Following their 2020 debut Safe Sins, the album was recorded in early 2022 at The Bunk with Matt Schimelfenig on guitar and keyboards, Pat Conaboy on guitar, Dennis Mishko on bass, and Miles Ziskind on drums. "I like the idea that the record's title can be both a positive and a negative," Koch said in press materials. "It could seem sad, but it can also be hopeful in the sense that when you're going through something really rough. It will get better, you will change, you will survive it, and you will be able to see it from a different perspective that you never thought you could."
---
Neil Young & Crazy Horse, World Record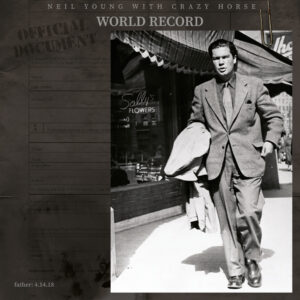 Neil Young & Crazy Horse have put out a new album, World Record, which is out now via Reprise. Produced by Young and Rick Rubin, the LP was recorded live at Rubin's Shangri-La studio in Malibu and includes the previously released single 'Love Earth'. World Record deals with the destruction of the environment, as Young reminisces "with gratitude about the gifts the Earth has given him," according to press materials. It follows Neil Young & Crazy Horse's 2021 album Barn.
---
Fousheé, softCORE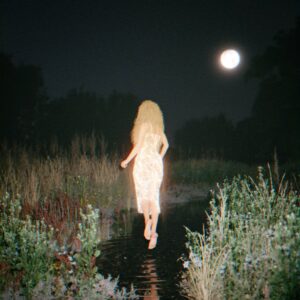 Fousheé has dropped her debut LP, softCORE, via RCA. Billed as a "punk record in the most pointed sense of the word," the album includes the previously shared single 'Supernova' and features a guest appearance from Lil Uzi Vert on 'spend the money'. "softCORE is very much about balance," the singer told Apple Music 1's Zane Lowe. "It's pretty literal, soft, hard core. And my vulnerable side balancing out the rage in me. And it very much reflects the textures in the project. How I felt emotionally, maybe more like the hardcore side I was trying to get out in this project. Wanted to let a lot out."
---
Honey Dijon, Black Girl Magic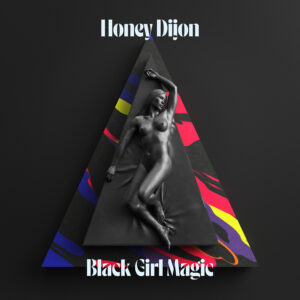 Chicago DJ and producer Honey Dijon's second album, Black Girl Magic, has arrived via Classic Music Company. The follow-up to 2017's The Best of Both Worlds boasts guest contributions from Eve, Pabllo Vittar, Josh Caffe, Mike Dunn, Channel Tres, and Sadie Walker. Honey Dijon worked with Classic Music Company founder Luke Solomon and frequent collaborator Chris Penny on the LP's production, which was inspired by her Chicago musical upbringing. "This album is dedicated to love," Dijon said in a press release. "Love of music, community, but most of all the love of self. Being true to who you are in spite of everything else and having the courage to love fearlessly."
---
Other albums out today:
isomonstrosity, isomonstrosity; Daniel Bachman, Almanac Behind; Nadine Khouri, Another Life; Röyksopp, Profound Mysteries III; Chat Pile, Tenkiller Motion Picture Soundtrack; Animal Collective, The Inspection Original Motion Picture Soundtrack; Colin Stetson, The Menu (Original Motion Picture Soundtrack); Soulside, A Brief Moment in the Sun; Helen Ganya, Polish the Machine; Pole, Tempus; Badge Époque Ensemble & Lammping, Clouds of Joy, Chance of Reign; Billy Strings, Me/And/Dad; Gatherers, ( mutilator. ); Adrian Quesada, Jaguar Sound; Candlemass, Sweet Evil Sun; -(16)-, Into Dust!; Haunter, Fieldy; Kensho Nakamura, Electric Rust; Lowlife, Payday; Babak Ahteshamipour, Mind Flaying Flavored Flails; Nathan Roche, A Break Away !; Jonas Colstrup, At the Crest; ENHYPEN, SADAME; Feed Me to the Waves, Apart; Doodseskader, Year One; The Wombats, Is This What It Feels Like To Feel Like This?; Nickelback, Get Rollin'; Phony Ppl, Euphonyus.